Dan Arnold joined the Army in 2003.
Having wanted to serve in the Armed Forces from an early age, he joined the Princess of Wales's Royal Regiment, also known as the Tigers, when he was just 17 and went on to complete tours of Iraq, Afghanistan and Northern Ireland.
"Overall it was a really great experience and I loved it," he says.
Friendship
"I fitted into that world very well. I had a great time and met some of the best guys who I'm still friends with now."
Badges of Belonging
His first tattoo is the one he finds most meaningful today - a tiger on his arm to represent his regiment.
"Me and a friend went straight down after our passing out parade to get them. In those days you just chose the design out of a book," says Dan.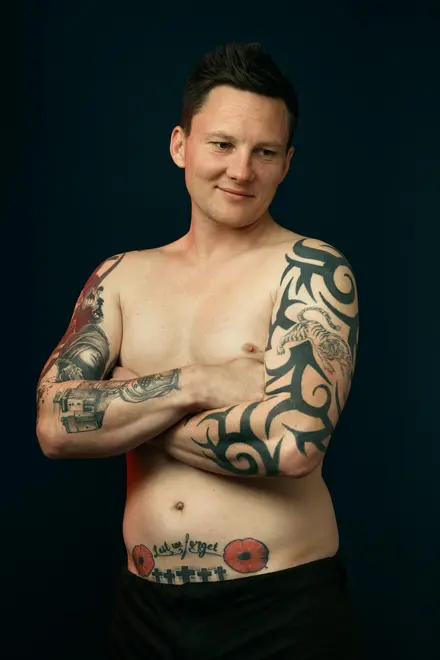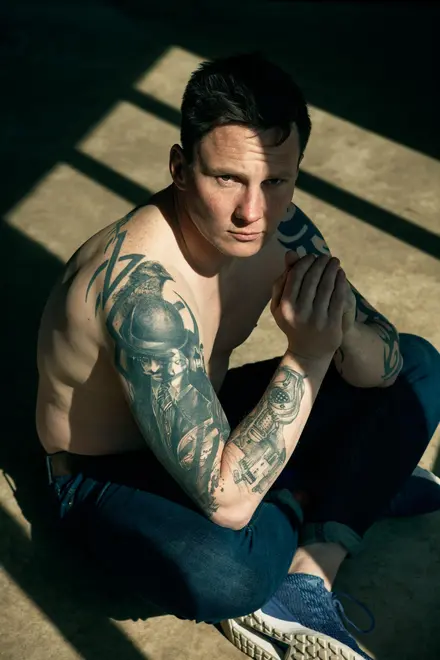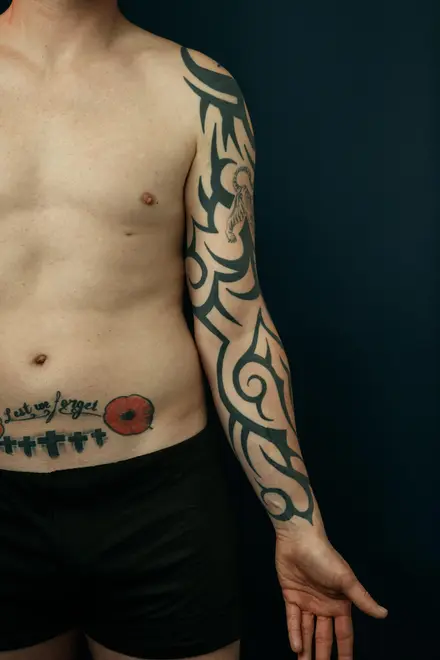 Leaving the Army

After serving for ten years, Dan was eventually medically discharged after breaking his back.
"I didn't want to leave," he adds.
"I had the decision made for me, and sometimes it's harder that way."
Subsequently Dan suffered from Post-Traumatic Stress Disorder (PTSD) and depression.
It was during this challenging time in his life that he got a lot of the tattoos he freely admits were probably a bad idea.
"When I was really low of mood, I got out the army and I was really abusing drink and drugs a lot, and I got a lot of tattoos I'm less than chuffed with."
Rethinking Remembrance
Although regrettable, the tattoos still commemorate a dark period in Dan's life that he overcame, providing a reminder of the strength he found to beat it.

New beginning
He has since become the co-founder of All Call Signs, an organisation dedicated to providing peer-to-peer support for serving and ex-serving personnel, so they don't have to go through what he did.
And he is still keen to get more tattoos.
"I have some self-harm scars on my arm, and I'd like to cover them with the suicide survival semi-colon with an army hat on top."
Dan's tattoos document the good and the bad on his journey from soldier to PTSD survivor.