Since the Royal British Legion was founded in 1921, our members, staff, volunteers and partners have dedicated their time and effort to supporting the Armed Forces community and remembering their sacrifice.
To mark our 100th birthday, we launched the Reward and Recognition scheme where everyone across the RBL family was invited to nominate people who deserved to be recognised for their significant contributions to our work.
The awards recognise the outstanding actions of individuals in five categories; service, collaboration, passion, excellence and valuing our people.
From the moment we launched the scheme, the nominations came flooding in and after a robust check on the quality and standard of submissions, we were left with over 400 tales of inspiration and determination from groups and individuals across the organisation, all of whom are equally deserving of recognition in our Centenary year.
Here we celebrate the contributions of our amazing RBL People who have helped to make our organisation the fantastic place that it is. Search by name or use the filters below to explore the nominees.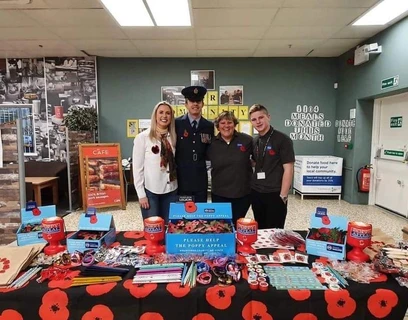 Marley Haggan
In 2013, a 10-year-old Sea Cadet, Marley, completed his first stint at a poppy stall and was instantly hooked. From then, he spent every October half term helping to collect for the Hartlepool Poppy Appeal, and now he's left school, he takes leave from work to ensure he doesn't miss a shift. Recently made Deputy Poppy Appeal Organiser, his commitment and enthusiasm remains unbeatable and he has been instrumental in raising impressive totals every year.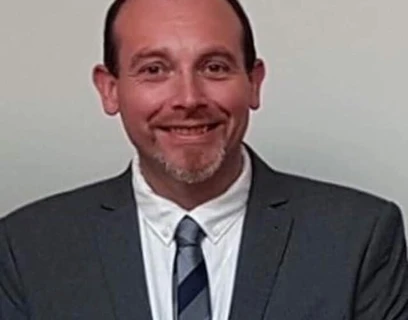 Paul Rankin
A councillor with Armagh City, Banbridge and Craigavon Borough Council, Paul is a committed advocate of the RBL and an invaluable source of assistance to his local branch. As well as supporting the Poppy Appeal and Remembrance and securing the use of the Town Hall as a venue, he provides guidance on events to ensure that plans can go ahead with the support of the council, help that has been especially vital during the pandemic.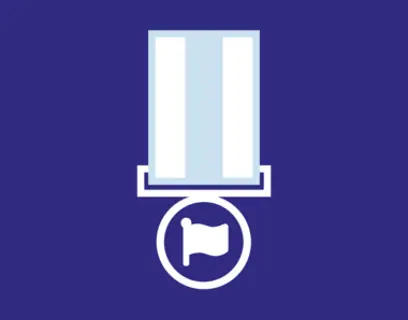 Robert Aplin
For 20 years, Robert's meticulous organisation of the Bloxham & District Branch's Remembrance parade has been vital for keeping the RBL alive in the minds of the Oxfordshire community, media, schools, youth organisations and villages around. With March Pasts, buglers and the launch of maroon flares to mark the Two Minute Silence, the annual showcase event has worked hand in hand with helping to raise substantial amounts through the Poppy Appeal.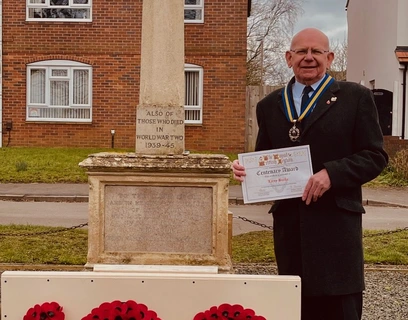 Larry Burke
Larry has played a key role in reviving and strengthening Remembrance activities during his 30-year membership of the Hillmorton Branch near Rugby. He has built links with local youth and community organisations and organised activities such as a candlelit procession and lighting of the War Memorial, and a visit to the National Memorial Arboretum, to keep Remembrance alive. The annual Remembrance Sunday parade is now a successful event attracting some 2,000 people.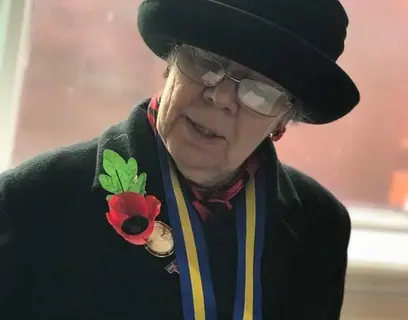 Pat Nicholas
Chair of Wainfleet & District Branch in Lincolnshire, Pat has turned declining enthusiasm and a dwindling membership around with her tireless work. She has increased numbers, established a popular annual lunch and developed an excellent relationship with a local school, whose pupils attend events and enter her competitions. She has also been instrumental in organising Remembrance services and wreath-laying and ensuring poppies fill the town during the Poppy Appeal.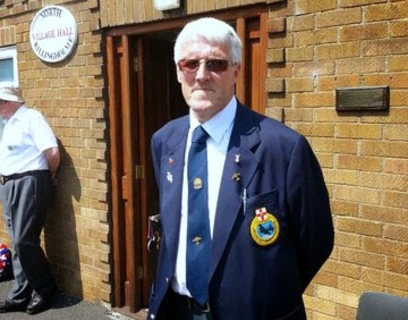 Joe Pinguey
Joe is committed to honouring those who paid the ultimate sacrifice. He helped create a First World War roll of honour for the website project Barnsley War Memorials, becoming Treasurer to ensure its viability. He also supports Barnsley Pals Colours, helping to organise events and fundraising around the King's Colours laid up in the town's church; and keeps his local annual commemoration in Penistone alive, with wreath laying and the sounding of the Last Post.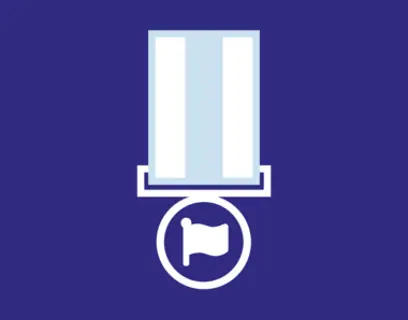 Stuart Kay
Stuart has taken on many demanding roles for the RBL and is currently Vice Chair, Training Officer and Community Support representative (BCS) for Cheshire County and Chairman of Middlewich Branch. He has driven BCS forward significantly in the County, working with the team in overcoming many obstacles to increase uptake, and ensured that all relevant membership training is delivered in an inclusive way, covering weekends, evenings and virtual access.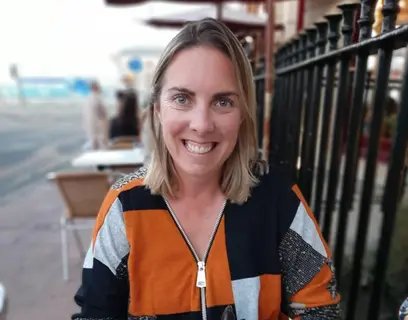 Kate Frame
Kate is a Commemorative Events Officer and consistently demonstrates the RBL's values and behaviours. She is a supremely caring, thoughtful and patient manager, supporting her team through personal difficulties and encouraging them to make use of the RBL's Employee Assistance Programme where appropriate. Thanks to her compassion and reassurance, members of her team feel supported in their roles.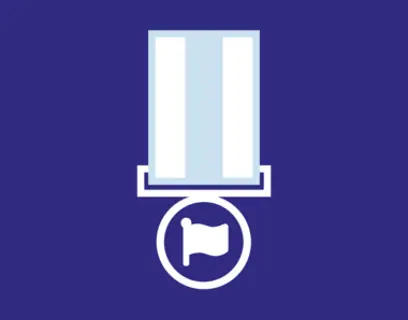 Mike Greensmith
In 2020, Hayfield Branch in Derbyshire learned its widely respected Secretary David Ash had a terminal illness. Mike created the Big Heart Award and organised a ceremony for David, his family from Ireland, RBL members and supporters. It was an uplifting event and, after David died, Mike successfully fundraised for a memorial bench decorated with poppies opposite Hayfield's war memorial, which has given members a positive focus rather than just the sadness of their loss.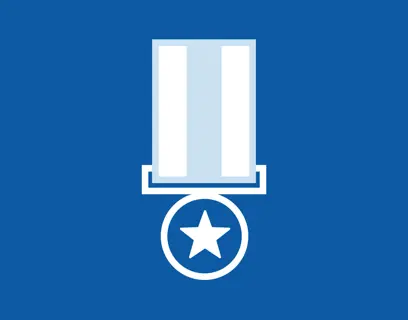 Simon Freeman
Simon joined as a Kitchen Porter at the Arboretum in 2007 and has since become an integral part of the team. Despite challenges that he has faced, he has shown a real strength of character when adapting to change. From learning new processes, through to various changes in technology, setup and even moving building. He constantly displays a can-do attitude, is helpful and will always do the jobs that he is asked to do without any problems.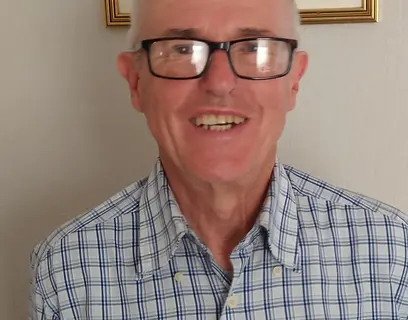 Bob Hutton
An RBL member for more than 40 years, Robert is Treasurer of the NW Lancashire Group and Vice President of Lancaster Branch. He is also a Poppy Appeal Organiser and maintains a permanent fundraising display at the Lakeland Motor Museum. He has helped many veterans over the years, taking them to hospital appointments and obtaining grants and home aids for them, and still makes regular calls to branch members who are isolated or ill.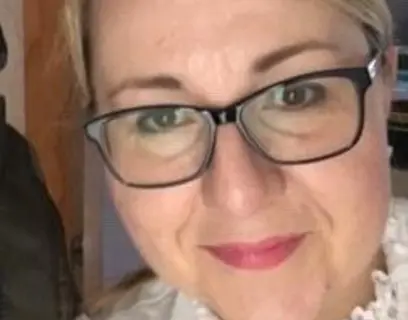 Magdalena de Lima Santos
As Head of Membership Administration, Governance and Compliance, Magdalena is always seeking opportunities to modernise and improve. Until recently, different versions of the Membership Handbook were in circulation, contradicting each other and causing confusion among members. Magdalena conducted a radical editorial and design review, producing a single user-friendly document with simplified policies. It has been hailed as a vast improvement by membership leadership and has reduced the number of enquiries and complaints.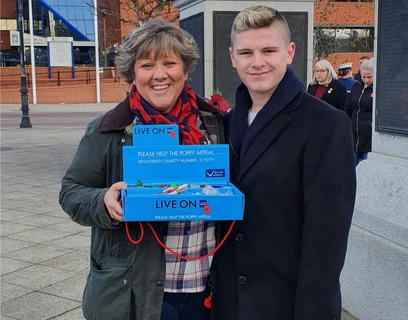 Sian Cameron
Sian's father was a Poppy Appeal Organiser in Hartlepool, and after his sudden death in 2010, she took over, vowing to continue the charitable work he held so dear. This year will be her 12th Appeal, and with her long hours and dedication, it's gone from strength to strength as she has built relationships with stakeholders, and expanded her team and number of collection locations to ensure the maximum is raised.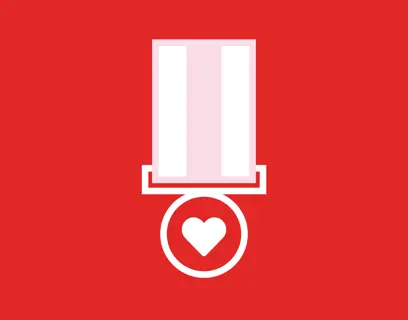 Alan White
Alan has volunteered at RBL care home Galanos House care home for 11 years, helping with social activities, manning the bar and accompanying residents on trips, as well as assisting with the Poppy Appeal each year. In 2020, Alan ensured greater local fundraising than anticipated, donning PPE and spending three days taking poppy boxes to local businesses, finding additional outlets and making new connections, as well as raising the profile of the care home.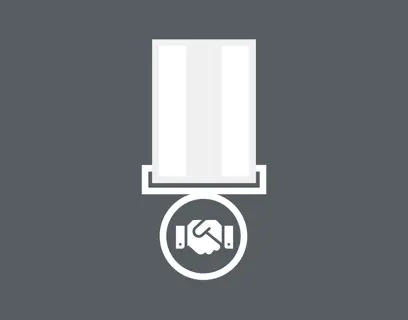 Lisa Kendall
An Account Manager at marketing services company Linney, Lisa supported the RBL Membership team for many years, proving approachable, adaptable and professional. When Membership changed provider in 2015, moving away from Linney, Lisa remained willing to advise and support the incoming team with two-way conversations and a handover to ease them in, and ensured there was no delay in printing thousands of membership cards.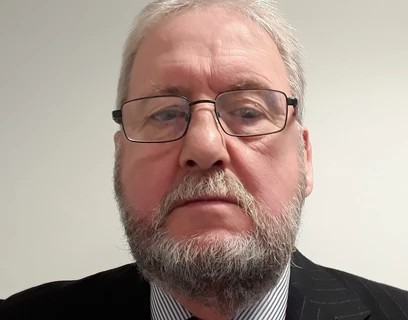 Gareth Pennell
The RBL launched the Admiral Nurse National Telephone Support Service in 2020. Team Administrators play a key part in this and Gareth demonstrated his commitment by changing his working days to ensure the service was covered five days a week, 9am–5pm. Gareth's willingness to be flexible and his passion for the RBL's work help ensure the service is the very best it can be.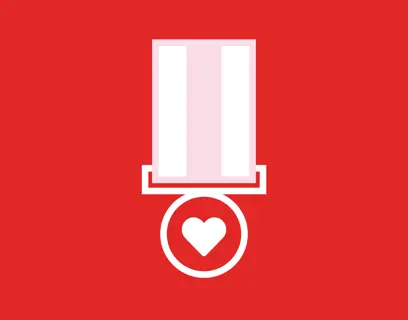 Andrew Behagg
Andy has been the assistant Poppy Appeal Organiser in Chatteris, Cambridgeshire, for the past 25 years, helping his PAO wife, Lynda, organise everything from rotas to accounting. When he joined the branch, he became Membership Secretary and is an enthusiastic and exemplary member; he has donated a new Standard and Standard holders, a PA system for events, and floral displays for the memorial on Armed Forces Day.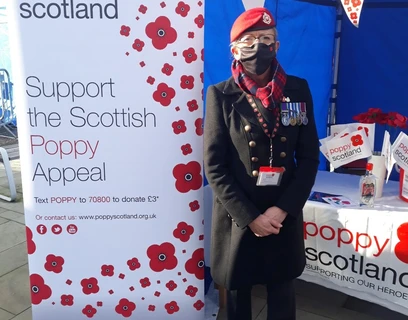 Fiona Deacon
Army veteran Fiona is a Welfare Support Officer and has been Area Organiser for the Poppy Appeal in Selkirk since 2013, with her husband, David. Her enthusiasm, passion and commitment for engaging the community has delivered consistently strong results year on year, bringing in around £3,500 in an area with a population of 5,580. She is an amazing ambassador for Poppyscotland, raising awareness, encouraging comradeship and planning Remembrance services and activity.