When you've been blown up whilst on patrol in Afghanistan, you're not thinking about the paperwork.
Alongside dealing with a coma, physiotherapy and an amputation, Andy also had to deal with his compensation claim after being medically discharged.
Fortunately, compensation claims are one of the many areas that we can help with.
Joining the Marines
Andy served with the Royal Marines for a decade, joining up at 17 after seeing the famous recruitment poster '99.9 percent need not apply'. He served in Iraq and Afghanistan, where he was injured in 2009.
Andy and a comrade were patrolling in the darkness before dawn, when Andy's comrade tripped a wire that triggered two IEDs. The explosions hit both men.

Andy had a total of 27 injuries including severe nerve damage to his lower legs, a broken elbow and sternum and facial injuries.
He credits his troop with saving his life after they raced to his aid, immediately wrapping a tourniquet around his legs to stem the bleeding.
Thankfully, his comrade also survived.
Andy was flown to Camp Bastion for treatment and later spent several weeks in a coma before receiving rehabilitation at Headley Court, back in the UK.
It was stopping me from living the life I wanted to live. Andy

Former Royal Marine
Andy struggled to walk and after 18 months of intense physio, he opted for a single leg amputation.
"I had such bad nerve damage in my right leg that I could barely walk," he said. "It was stopping me from living the life I wanted to live so I decided to have it removed."
Andy was later medically discharged from the Armed Forces and contacted us for help with his compensation claim.
Our team helped Andy fill in his paperwork and, although the case is still ongoing, he is extremely grateful to the charity for its support.
He said: "I struggled for a while to understand the paperwork so I thought it best to get some professional help.
"I knew RBL offered this kind of support and it really made a big difference.
"I had big problems trying to represent myself but just one phone call to RBL made everything more simple."
Life after the Marines
Since leaving the Marines Andy has become a motivational speaker, sharing his story of overcoming adversity with children in schools as well as people in sports team and businesses. He has even written a book about his experience.
He's also developed a keen interest in sport. In 2016 he broke the world record for running a 10k race on one leg.
He has taken part in the Invictus Games, winning gold medals, and is hoping to compete again this year.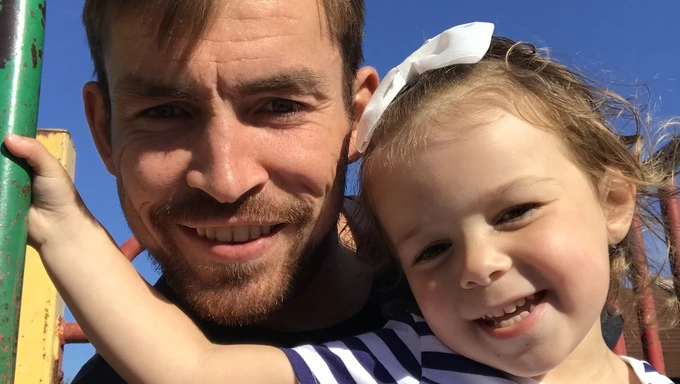 He said: "I know that having my leg amputated was the right decision – I would never have achieved this success with my running if I had kept my leg."
"I'm grateful for all the help I have received since I got blown up and I would urge other veterans to get in touch with charities like the RBL sooner rather than later if they need support too.
"There is no point struggling on your own trying to fix things if there is help out there."
Armed Forces Compensation Scheme
If you've suffered injury or illness due to service, you may be able to claim.
Find out more