Army veteran Dan Darkes will take on the gruelling Marathon des Sables in April 2021 to raise money for the Legion.
Dubbed the "Toughest Footrace on Earth", Dan will run over 250km (156 miles) through one of the world's most inhospitable environments - the Sahara desert - in just six days.
Dan was due to take part in the race in April 2020 and began training in 2019, but the race was postponed as a result of the Covid-19 pandemic.
The challenge will see him take on endless dunes and white-hot salt plains in temperatures of over 50 degrees centigrade.
As a regular fundraiser for the Legion this will be Dan's biggest challenge so far. He has previously taken part in several events to raise money for us after receiving our help when he left the Army.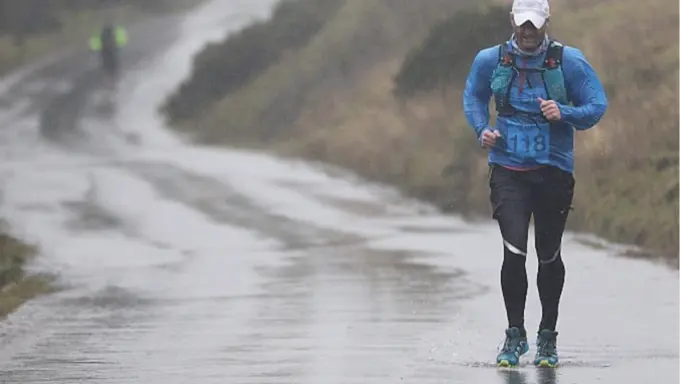 "I started off with a half marathon. And as the years have gone on, I've increased distances because I love running," Dan says.

"Then I decided next April (2020) to do the Marathon des Sables, that will be my biggest challenge yet."
"It's a 156-mile ultramarathon over in the Sahara Desert. I know it sounds mad, but it's not as bad as it sounds, it's broken down over six days. The first day being the toughest, as they call it 'the long stage', which is around 80km. After it will drop down to around 30 to 40km [a day] up until the finish line."

With just weeks to go Dan has ramped up his training.

"It's starting to feel real now," Dan says. "Training is going well, I've been training for the last 10 months now. I did a bit of time over in Portugal, training on the sand and the beaches there and getting used to the dryness and the hot weather.

"Here, I've just come back from Wales, I'm doing more hill running…and in a few weeks' time, I shall spend a few days down in Cornwall yet again, training on sand and beaches just to get a feel for the terrain."
Serving in Afghanistan
Dan joined the Grenadier Guards in 2004 serving for eight years and saw two tours of Afghanistan. It was on his second tour that he was injured while on patrol.
"We came under fire and luckily we had, they call it a compound wall, next to us and the blast hit the other side of that and then the noise was straight on my left side," he says.
"Luckily, I didn't really get caught by any fragments. But the noise was unbelievable something I'd never experienced before."
Dan suffered a perforated ear drum and permanent sensory hearing loss in his left ear. As a result of his injuries he was medically discharged from the Army in 2011.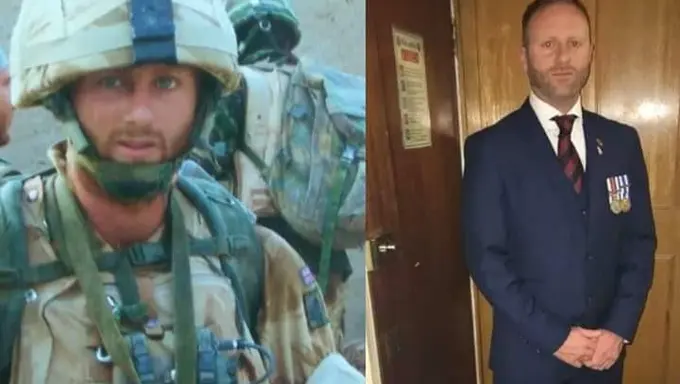 Reaching out for support
"I did get some help from the Legion… because I didn't get treated fairly on the medical discharge side of things."

With our help Dan was able to claim the correct amount of war pension, and our support staff also gave him advice to help adapt to civilian life.

"When I first came out, I struggled with jobs and stuff. I rang them [the Legion] up and asked for advice and they pointed me in right direction of where I could find out about a career or job.

"Now I'm an operator for an engineering company and have been there since I left. So, the Legion have helped me in different ways."

Fundraising for the Legion
As part of his training for the Marathon des Sables, Dan has also been taking part in other events including Race to the Stones - a 100km race that he has completed once before – and the Brecon to Cardiff Ultra.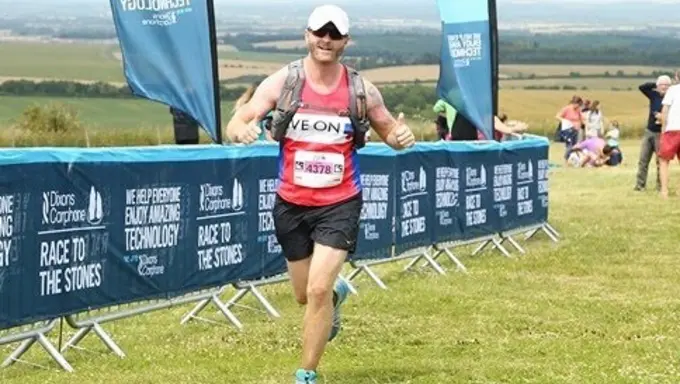 In taking part in all these challenges Dan is hoping to raise £2,000 to help us continue supporting veterans like him. So far, he has raised over £1,600 and is well on his way to reaching his target.
"The Legion has helped me in the past with various things from my war pension; to civilian life, advice and a bit of financial help.
"So for me it's returning the favour and to help raise awareness."

Support Dan and the Legion
Dan is raising money for the Legion to help veterans like him adapt to life after service
Donate