Joseph Hammond, 95, was at school in Ghana when the Second World War broke out in 1939.
Having always wanted to join the Army he signed up as a driver mechanic straight from school.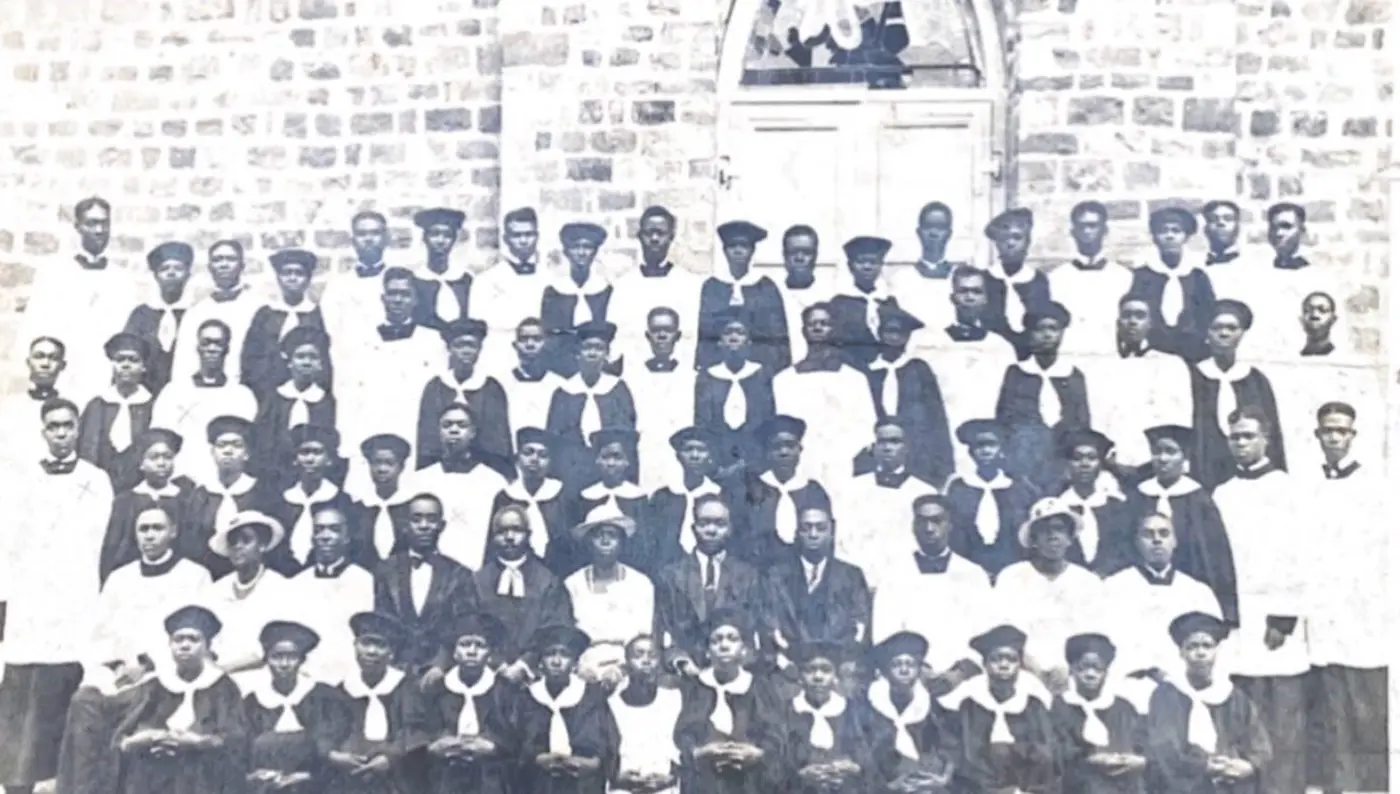 "I joined the Army on 31 July 1943, and I went through my mechanical training. After my training I was posted to Third Advanced Based Workshops, Takoradi, the western region of Ghana.
"In November 1943 we were drafted to go to the war. They said they needed the best soldiers from the unit, so 10 of us were drafted. About a week later all 10 of us were taken to Takoradi Harbour. We saw a very huge ship, HMS Circassia, with 2,500 troops on board.
"We were going to India attached to the 3rd Gurkhas Regiment, 3rd Infantry Battalion.
War in the Far East
When Joseph and his comrades reached India, they were sent for training at Khulna in Bangladesh.
"All the troops were trained in India. You'll be trained how to kill, no fears, so that when you go to the war you don't fear. We trained for six months…after our training we went to Chittagong.
"When our troops arrived, we had two divisions, 81st Division, comprised of 5th, 6th and 7th battalions and 82nd Division - I was in 82nd. The 81st were trained earlier so they had to start fighting the Japanese to push them. They went in for six months and then we joined them at Buthidaung in Burma."
The fighting in the war against the Japanese forces was far more ferocious and brutal than in the war against German and Italian forces in Europe.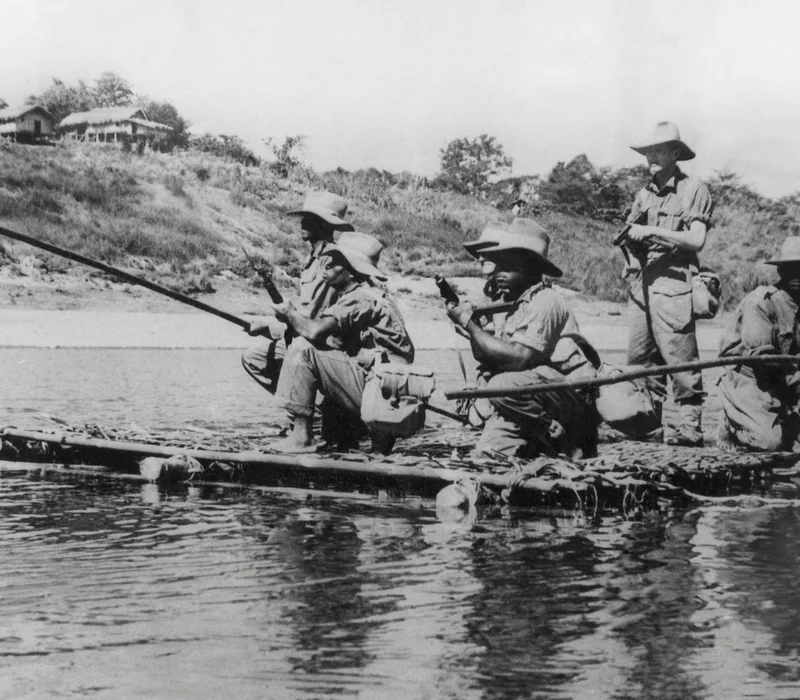 It was terrible, because the Japanese they were the most ferocious human fighters that I have ever seen.
"If a Japanese solider is captured in the war, as a war prisoner, he has disgraced his family. But when you die it's an honour to your family - this was their mentality."
Joseph and his battalion reached the Irrawaddy River where they managed to stop the Japanese from crossing.
"The Japanese went near the Irrawaddy river. They attempted to cross but they realised they would be late, and we will massacre them. So, they changed their mind, they started going down south, so we followed them.
"Sometimes the fighting became so intense that for three days we could not push them.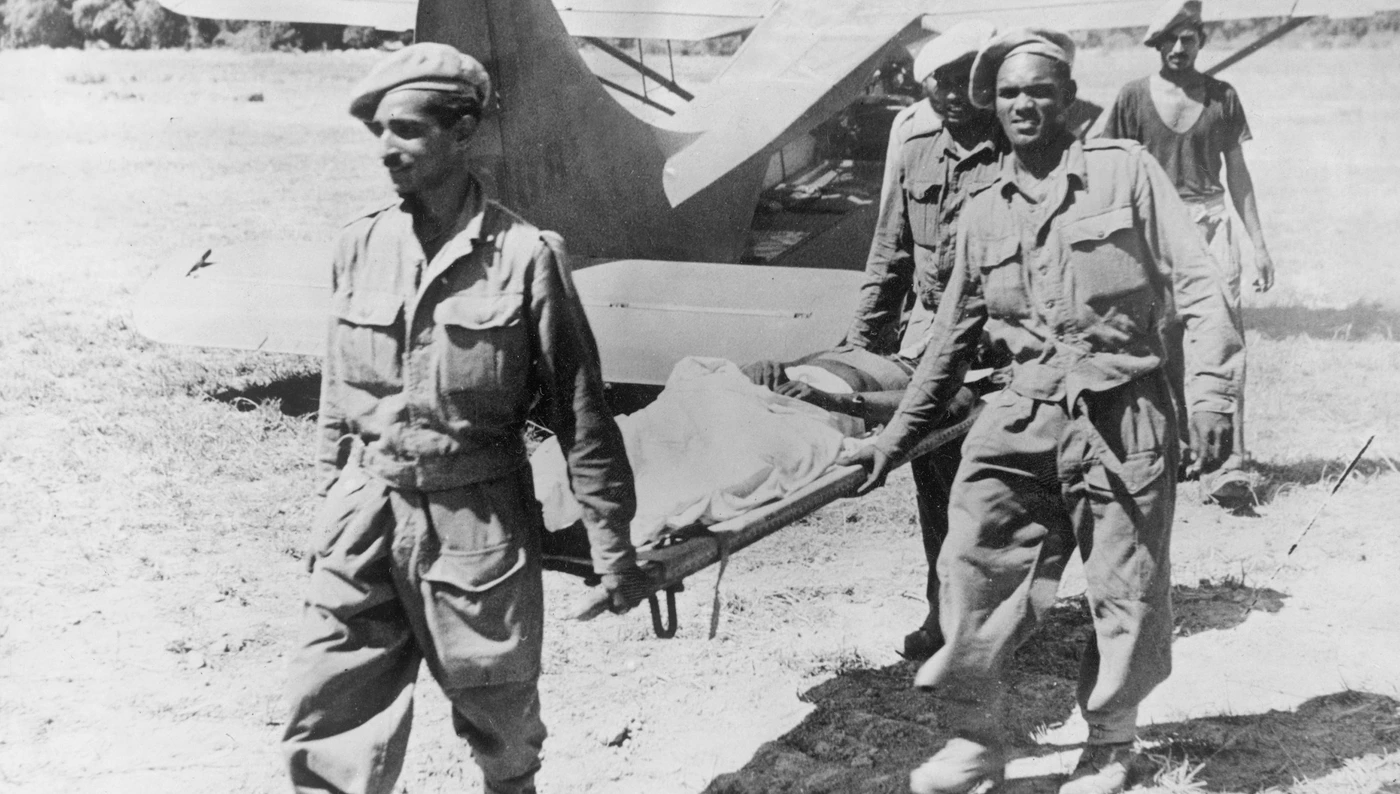 "At that point we crossed the river at Ma-ubin, we lost six men there. When somebody is killed sometimes you see that person floating on the water - the very water that we drink.
"Sometimes we were short of food for about three to four days - no food. We rely on our biscuits and corned beef alone until a parachute would drop the food and ammunition for us. Then we continued the fighting, but something happened.
"After Ma-ubin there was a town called Kindaungyyi where we encountered lots of difficulty from Japanese snipers. They hid in the trees and they killed lots of people.
"The fighting became so intense we could not push the Japanese, so we had to solicit help from 2nd light battery – artillery. We gave them their positions, bombarded their positions heavily, the whole ground would be shaking."
Wounded at war
During the intense fighting Joseph realised he had an injury to his left eye. "Unfortunately, I realised that my eye, it was protruding - I didn't know what happened. I was flown by plane, two wounded people and myself to India, to Pune city."
Joseph was sent to a hospital 10 miles out of Pune city where soldiers were being treated for their injuries.

"My specialist Lieutenant Crockett, the eye specialist, he told me I was boarded category C…my sickness was contaminated blood. Somebody was wounded and maybe I touched the person and the blood…and touched my face maybe.
Because of his illness Joseph stayed in hospital in India until the end of the war in August 1945.
"After the victory parade General Slim addressed all the troops, I was at the hospital by then, so my colleagues told me. He congratulated our troops and that they had done marvellously well they have defended the British Empire.
"And I feel proud today that I also defended the British Empire. We fought ferociously, we fought very well against the Japanese we conquered them. And I'm happy that I took part in it. I Joseph Hammond, I also took part and I feel very proud I contributed a lot during the war."
Returning home
After the war Joseph returned home to Ghana alongside his fellow surviving soldiers. "We were the first people to arrive in the country in December 1945 and we were the first people to bring the green battle dress into Ghana. So, all the army colleagues you see today wearing green battle we brought it first."
Joseph was one of over 600,000 soldiers from across Africa who served alongside British forces during the war.
After being demobilised in January 1946 Joseph had various jobs in the hospitality, construction, and the fishing industries before he retired in 2006.
He married his wife Bernice and had five children, but she sadly passed away 20 years ago. He then remarried and had two more children.
Today Joseph still lives in Ghana and after being inspired by Sir Captain Tom's incredible fundraising achievements here in the UK, he decided to embark on his own challenge walking 23km over seven days to raise £500,000 for front line workers supporting the Covid-19 relief effort and vulnerable veterans across Africa.