After an exemplary military career Lawrence Philips found himself struggling to adapt to civilian life and at the mercy of a payday loan company when COVID-19 meant he couldn't work.
After seven years in the Army, Lawrence was medically discharged after injuring his spine whilst weightlifting.
Despite initially securing jobs in recruitment and construction, he struggled to settle and find a path after the Army.
"I was depressed, suicidal, I never wanted to leave service and found it really tough to adjust," Lawrence says.
Two years ago, I tried to jump out a window, that's how bad it got.
Reaching out
To help Lawrence get the support he needed his fiancée Danielle advised him to get in touch with RBL.
He was contacted by one of our local Case Officers, Paul James, who was able to get Lawrence the mental health support he needed.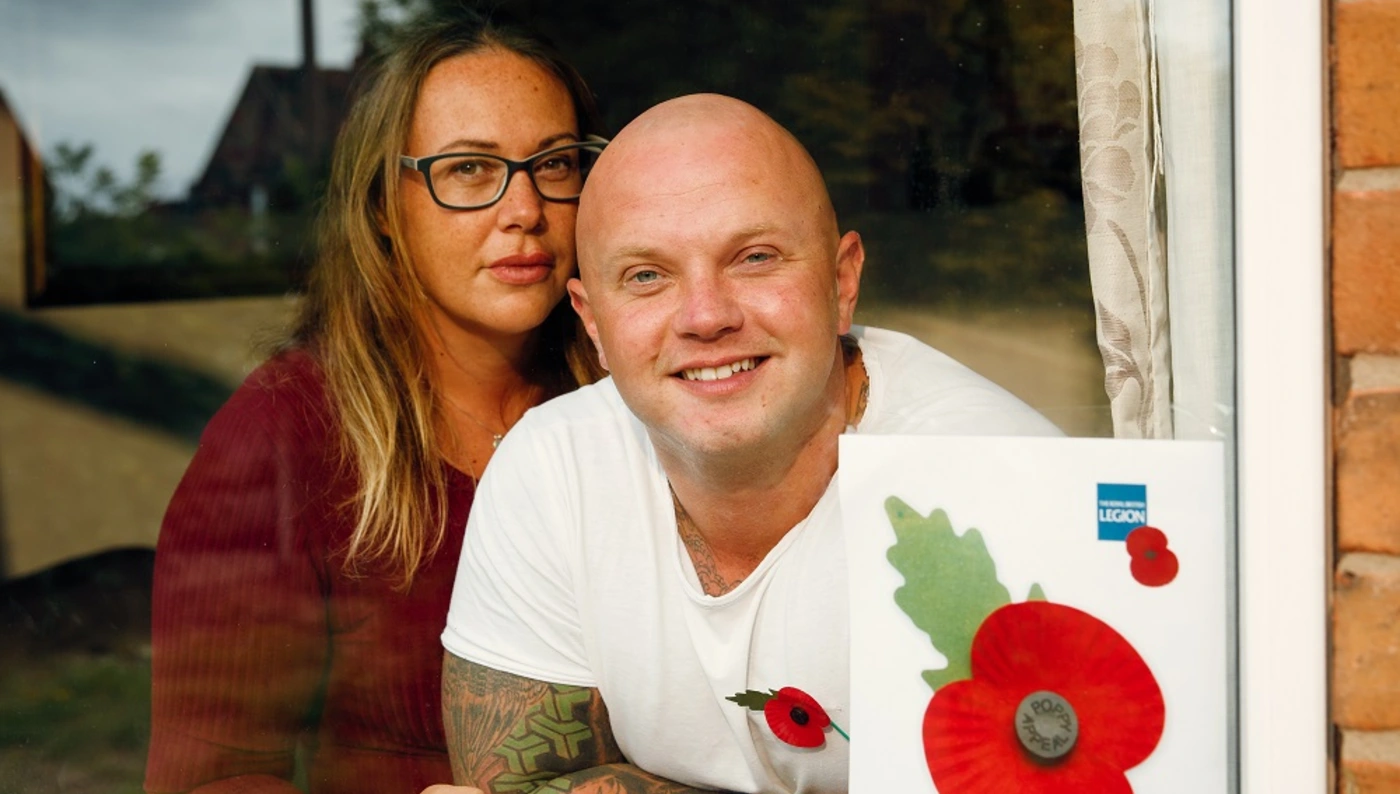 Still struggling financially Lawrence took out a small £500 loan in December 2019 to help the family get through Christmas.
But when Lawrence was unable to work due to Covid-19, the debt suddenly spiralled by almost 400%.
Once again, Lawrence turned to RBL and, despite the restrictions due to COVID-19, our Benefits, Debt and Money Advice team (BDMA) were able to help.
They arranged a three-way call with the creditors and took control of the situation to negotiate a significant discount on the debt to allow Lawrence to clear a much smaller payment.
With the weight of the debt off his shoulders, Lawrence has secured work as a supervisor in two local schools, where he hopes his background in both physical instruction and the military will help him to swiftly climb the ladder.
"Without the help of RBL I would be dead now, 100%," Lawrence says.
"They have helped me sort out both my mental health and my financial health. I'm debt-free and looking forward to starting a new career, I cannot thank them enough.
"I will be forever grateful to Paul and everyone at RBL in Yorkshire. I don't really want to think about where I would be without them."
So, please support the Poppy Appeal this year. Every poppy counts.
Throughout the COVID-19 pandemic we have been able to help other veterans who like Lawrence have found themselves in difficulty due to these unusual times.
"Despite the current pandemic, our financial advice service continues to provide free, confidential advice about benefits and unmanageable debt, which has clearly affected thousands of people during Covid-19," Debbie Harding, Area Manager for the Royal British Legion in Yorkshire, says.
"We are delighted to have assisted Lawrence during a difficult time, and help him along the road to a brighter future.
"Our services are still available, we're continuing to support and protect our Armed Forces community, because we understand that they may need our help now more than ever."