Jason Coward joined the Royal British Legion as a Marketing Trustee in 2014, bringing with him a wealth of experience from companies like Sky, Virgin Media as well as from his own marketing agency.
Since then, he's taken on a variety of challenging roles cross-org, from Chair of Poppyscotland to Vice Chair and then Chair of the Membership Council, where he gained "great insight into the work of membership".
Taking this experience into his new role as National Chairman, he gives us a look at some of his upcoming priorities, including plans to future-proof membership.
Join the RBL as a member
Have a say in the way we run the Legion by voting through our branch network.
Sign up to be a member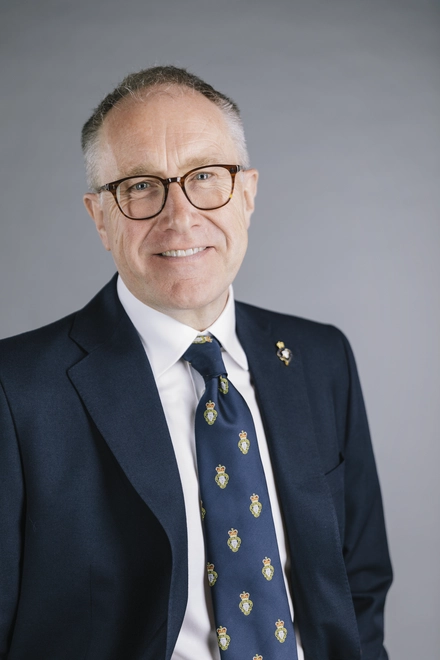 One Legion Strategy
"There is nothing more important than One Legion in how we move forward.
When we unite in purpose and work towards the same goal, that's when we serve our community the best – and that's what our One Legion strategy is all about.
And we also need to recognise that the needs of our Armed Forces community are changing rapidly. One Legion is a way of reconnecting us as the RBL – as staff, volunteers and members – back into that community that we're here to serve, which after all, is the entire purpose of the RBL."
Improved communication with RBL HQ
"Better communication is very high on the agenda. And I think it has to be for all of us. One of the things that I want to do with the Board of Trustees is to make sure we're in a position where we explain ourselves and are able to share the work we're doing, the work the Executive Board is doing and the work the staff are doing in a much more open way."
Younger members joining RBL
"We're working on this actively – and I'm glad to say, quickly now. We've got a number of things in hand, including a new Network Engagement team, which is being led by staff member Gail Walters, who is looking at ways in which we can engage with different communities across the country, be they schoolchildren or younger adults.
And then, as a priority, we are also looking to introduce a new form of digital membership so that younger people can join in a way that suits them and can find a much quicker way into the RBL and a quicker way of saying, 'I support what you do.'"
Falling membership

"I think the only inevitability of falling membership is, if we continue doing the same thing we've been doing for the past few decades, in the same way, we're not going to improve that. However, we can build on the 43% of our current membership who have never served and are basically part of that friends and family community who support our cause, without necessarily having the Armed Forces background.
If we fail to change, membership will continue to fall. I'm hopeful we can turn that around.
As with the younger members, we are trying to find new, more attractive ways to help people join and make them want to be a member. And then look at ways in which we can harness that enthusiasm to bring membership back up. If we fail to change, it will continue to fall. I'm extremely hopeful in the next two, three years, we can start to turn that around by bringing in more people with a new, more proactive, more positive membership experience of the RBL."
Encouraging women into the RBL
"The RBL is committed to ensuring that we become a diverse and inclusive organisation, and we've recently published our first set of commitments to help us achieve this aim. We recognise we still have a long way to go to ensure this happens.
But the wheels of progress are turning. Women make up 70% of our workforce and 25% of membership, and we're starting to see more women in highly visible leadership roles. Half of our Board of Trustees is female; we have a woman Vice Chair and, of course, our last Chairman was Una Cleminson. One-third of our Executive Board is female.
This level of representation will grow as we continue to reflect societal trends and actively work towards greater parity and a new normal."