Four friends from Yorkshire spent Christmas 2018 in the middle of the Atlantic Ocean as they raced to win the epic 3,000-mile Talisker Whisky Atlantic Challenge and raise money for the Legion.
RAF Chief Technician Fraser Mowlem, Former Royal Marine Glyn Sadler, Ex-Royal Engineer Duncan Roy and civilian Will Quarmby spent 39 days battling the elements, encountering ocean wildlife and overcoming injury to finish in 5th place in the gruelling Atlantic challenge.
Dubbed the 'the World's toughest endurance race', the team set off from at La Gomera in the Canary Islands on 12 December 2018, rowing thousands of miles alongside 27 other teams.
The team were not only racing to win but were also raising money for their chosen charities The Legion and Soldier On!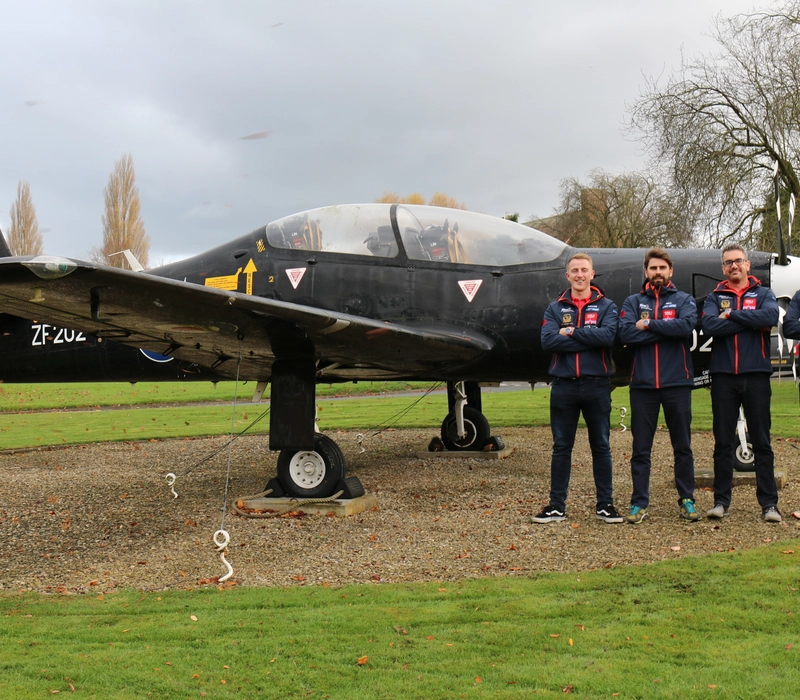 More people have been into space or climbed Everest than have rowed the Atlantic.
After travelling thousands of miles, the team arrived at Nelson's Dockyard in Antigua at 3:32am GMT (23:32 local time) on Monday 21 January 2019 and were greeted by family and friends who they haven't seen since they set off in early December.
"Well, we've only gone and done it!!!," Team Skipper Will Quarmby said after they arrived.
"Three thousand miles of open ocean crossed with nothing but oars and Yorkshire grit."
"To see land then lights, then boats, then people really built our excitement, adrenaline and the feeling of achievement. The crowning glory was to see the faces of the family, friends and sponsors that were able to make it to the finish line. Faces and voices we are used to seeing and hearing in Yorkshire made it truly feel like coming home."
Race to the finish
Rowing in shifts of two hours, in an eight-metre boat they overcame many obstacles and beat many of the other teams to finish in the top five.
But it was a tense race to the finish for the team. With just under 300 miles to go the battle for 4th, 5th and 6th place was heating up, as Row4Victory had two other teams, Atlantic Discovery and Mad4Waves, in their sights.
"After a strong battle with Atlantic Discovery we managed to break away from them during a low-pressure system," the team said in a race blog post during the race.
"With no wind assistance and just our Yorkshire grit to rely on we rowed relentlessly day and night."
"Now, 38.2 NM separates us, and our sights are firmly set on Mad4Waves who are 23.5 NM ahead. They are already putting on a huge push to the finish with less than 300 miles to go so the relentless race to the finish continues."
Row4Victory finished ahead of Atlantic Discovery and just behind Mad4Waves who finished just over 8 hours ahead of them to take 4th place.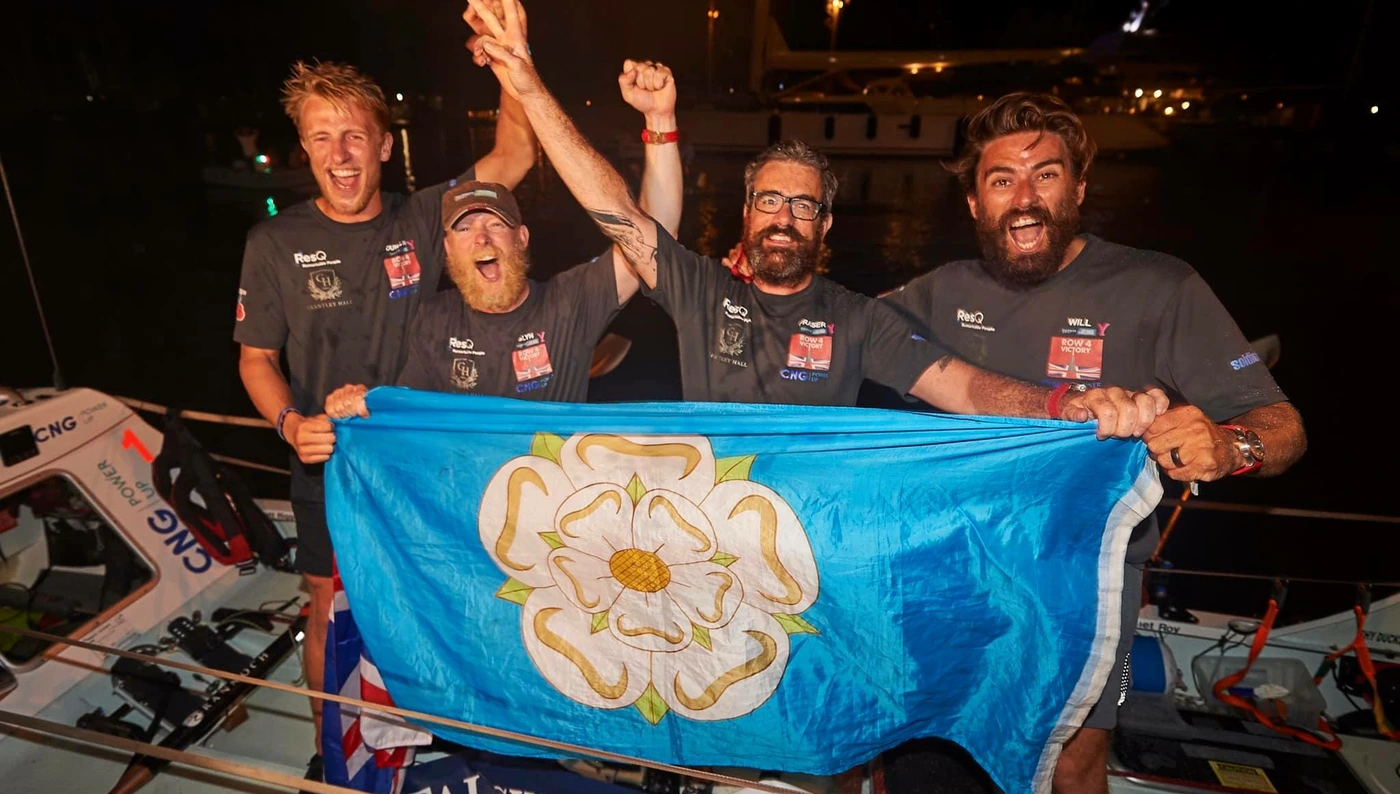 Despite the team's incredible finish, the crossing wasn't all plain sailing for the Yorkshire men. Not only did they face adverse weather conditions, giant waves, sea sickness, they also encountered some technical issues with their boat.
Writing on their blog half way through the race the team said: "We encountered a couple of small technical problems in that first couple of weeks, an oar collar broke, some brand-new bearings seized overnight in the sliding seats, a row gate popped and we had an airlock in the water maker on our first run just 24 hours in. All of which were dealt with calmly and quickly and again, within minutes we were operating as normal."
As well as technical issues two members of the team suffered injuries.
Duncan was stung by a jellyfish while he was in the water cleaning the hull of the boat, and Fraser suffered an intense shin injury due to over-use, which resulted in him having to take a break from the oars and rest for six days.
"The largest obstacle faced by the team had been the intense shin pain suffered by Fraser," the team said.
"The whole episode though went to show what a great team ethos there is."
While Duncan, Will and Glyn all put in extra hours on the oars to make sure the boat retained as much speed as possible, Fraser took over all other jobs, making sure his team mates were fed and watered, keeping the boat clean and running the navigation.
Thankfully after a few days rest and a phased return to the oars all was well, and the foursome were back to rowing in pairs, two hours on and two hours off, around the clock.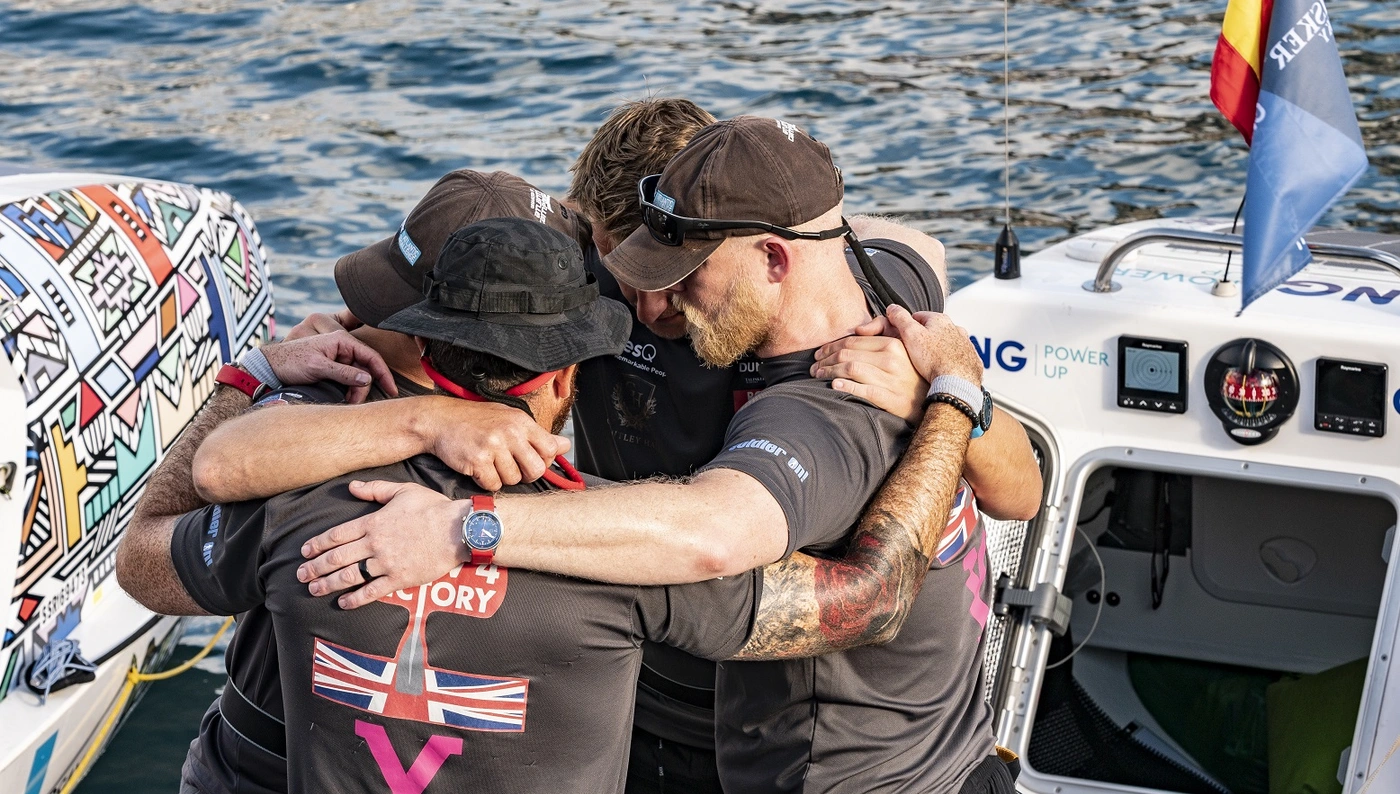 Thanks to the team's incredible achievement they managed to raise over £85,000.
"We're continually blown away by the unwavering generosity of the people who hear about what we're doing for the Royal British Legion and Soldier On! and feel moved to contribute," Will said.
"What went through is insignificant compared to the pain, trauma and loss felt by some of the people these two incredible charities help every day of the year."
Will you challenge yourself?
Join Team Legion and help us raise vital funds for the Armed Forces community.
Get involved