Nicola, Assistant Director of Regional Operations
This is where we make a profound impact and where I found my perfect role.
Usually, Nicola would be making her way around the UK as part of her role. From the Scottish borders to Northern Ireland, to Cornwall – and back to Haig House in London at least twice a week.
But, as we know, since March 2020, things have been quite different. So, instead of meeting in one of the many places Nicola could find herself in, we connect through Microsoft Teams.
We get chatting right away, and I realise that Nicola plays a big part within RBL. She's the Assistant Director of Regional Operations.
"Essentially that means I have leadership responsibilities for all the RBL's regional welfare teams. Both in the UK and overseas. And those teams are responsible for supporting at least 40,000 people that approach RBL for support every year."
Nicola talks me through her varied career. From working in politics in the US to management in the NHS where she became a director for specialist services. Specifically, neurosciences and including cancer, which then helped her land a role as Regional Lead for Macmillan Cancer Support. And that's where her work charity began.
From here, she moved on as a charity Director for United Response. And after a couple of years, she joined the Royal British Legion.
We discuss what drew her to the role at RBL. It was her passion for understanding and helping people, along with the fact that her husband was once a Captain in the British Army that made her join RBL.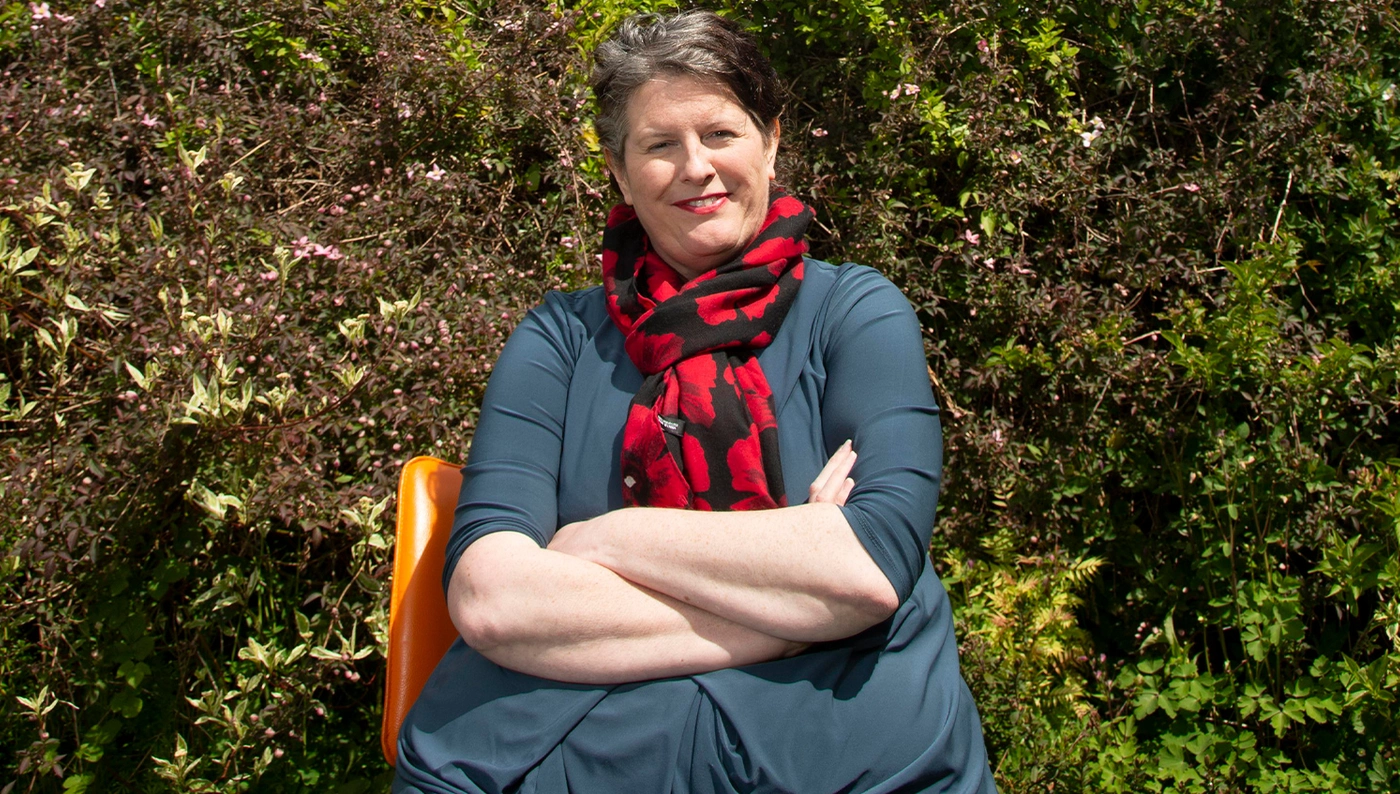 We spend a moment speaking about the ways in which RBL helps the Armed Forces community.
And how even her husband, a veteran, didn't know the extent of what they do. And, it becomes clear to me that it's a special type of care RBL provides.
"With charities, you're not regulated and restricted. You can do the right thing for that person. You can deeply listen to their story, and you can respond positively with the things that you think are going to make the biggest difference to that person. You see this daily in RBL."
"It's quite often easy for team members to see the impact they are making on people's lives. And I think that's a really important thing for them to experience."
I go to ask how important collaboration truly is at RBL and before I've even finished my sentence Nicola says, "It's critical."
The important work of RBL
She goes into detail about the expansive area of welfare. And how her team has specialists to cover all aspects of care. Right down to people who physically provide care and support to the most vulnerable. It's remarkable how profoundly important this work is.
But it makes me wonder how did Nicola and her team provide care at a time when contact was so restricted.
Nicola admits that it was – and at the time of writing, still is – a challenge, but to my surprise, she reveals that there are positives born out of it.
She explains how when everyone was in the office, hours were more regimented. People would generally have to be supported within work hours. Now that the working style is more flexible, they've found that some people are happier to be contacted out of hours. And over the phone now that home visits aren't possible to receive support when they really need it.
Not only did these comments enlighten me on just how deep RBL's support goes, but they made it clear that this new way of working could have some positive impacts.
Nicola left me with an analogy to help me face this new world of work.
"It's kind of re-calibrating the pendulum, isn't it. We've gone from one end to a completely other. At some point, we just need to bring it back more in the middle."