Join us as we honour and remember those who sadly lost their lives while serving in our Armed Forces.
The official opening of the 2020 Cardiff Castle Field of Remembrance will be closed to the public, due to the current restrictions around COVID-19. The Field will be open to the public at 1.00pm on Wednesday 4 November, and will close on Wednesday 25 November 2020.
Opening times are 10.00am to 4.00pm.
The Field of Remembrance will be situated in the grounds of Cardiff Castle by the entrance at the corner of Castle and High Streets.
Address: Castle St, Cardiff CF10 3RB
Parking is not available in the Castle grounds but there is local parking close to the castle.
Directions by train:
Cardiff Central is located just 10 minutes away.
Directions by bus:
Local bus services X2, 96 and 96A stop outside the Castle.
Map: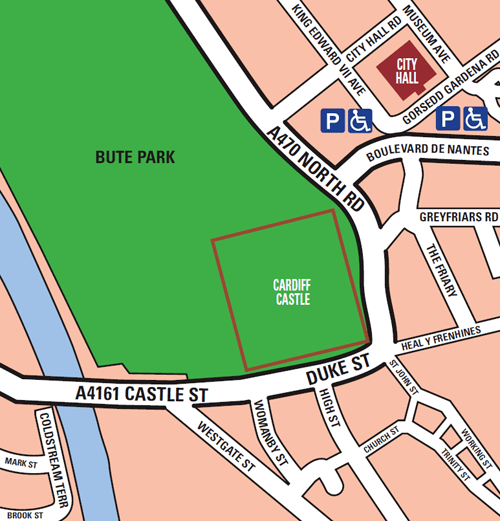 Your Remembrance Tribute
Have your own Tribute and message planted in Cardiff Field of Remembrance.
Create your Tribute now