Join us in remembering those who sadly lost their lives in service of their country within the grounds of Cardiff Castle.
The official opening of the 2021 Cardiff Field of Remembrance takes place on Wednesday 3 November at 10.45am. The Field will close on Thursday 18 November. Opening times are 9.00am to 4.00pm.
Entry to the Opening Service is free, but for everyone's comfort we are limiting the numbers in the grounds. We recommend reserving your place to guarantee entry.
Reserve your place and slot for refreshments after the Service.
If you are joining us for the official opening service, please arrive before 10.30am.
Please be aware that regional and/or national Covid-19 restrictions may affect the Cardiff Field of Remembrance. Please check this page for the latest opening information before travelling to the Field.
Visiting this field
Address: Castle St, Cardiff CF10 3RB
The Field of Remembrance will be situated in the grounds of Cardiff Castle by the entrance at the corner of Castle and High Streets.
Parking is not available in the Castle grounds but there is local parking close to the castle.
Directions by train:
Cardiff Central is located just 10 minutes away.
Directions by bus:
Local bus services X2, 96 and 96A stop outside the Castle.
Map: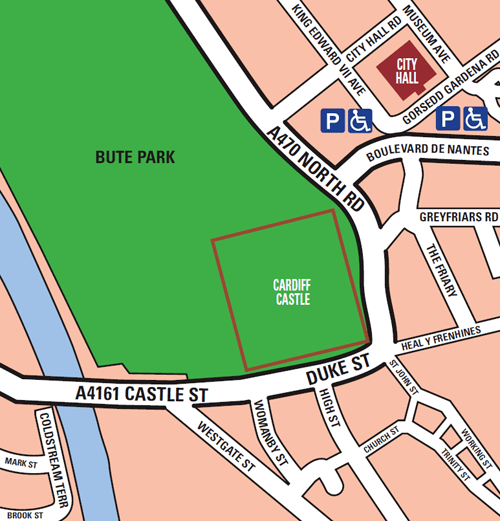 Your Remembrance Tribute
Have your own tribute and message planted in Cardiff Field of Remembrance.
Create your Tribute now
Field of Remembrance 2020
The planting of the Tributes and the Opening Services of the Fields of Remembrance in 2020 were held before the national lockdown in November and we captured these moments for you to view.