We did it!
In 2016, together with Poppyscotland, we launched our Count Them In campaign calling on government to include a question on the Armed Forces community in the 2021 Census. On June 23rd 2020, legislation was finalised by the UK Government and Parliament to amend the census in England and Wales so that, for the first time, it will provide information on whether someone has served in HM Armed Forces.
This is a historic change for our Armed Forces community.
The Scottish Parliament passed similar census legislation on 16th June, which will see the inclusion of an Armed Forces question in the Scottish 2021 Census too. There will be no change to the Northern Irish 2021 Census as the Northern Ireland Statistics and Research Agency (NISRA) plan to use alternative sources of data to build a picture of their resident Armed Forces community.
Our long and hard-fought campaign won support from veterans, charities, academic organisations, councils, MPs and decision makers from across the UK. We also worked with the Office of National Statistics (ONS) and National Records of Scotland (NRS), as well as a number of government departments, to demonstrate the need for better information about the Armed Forces community.
Count Them In was publicly endorsed by:
257 MPs in Westminster
67% of all Members of Scottish Parliament
45% of all councils in the UK
65% all Members of Welsh Parliament
Thank you to everyone who supported our campaign, especially the thousands of supporters who joined us in demanding that we improve our understanding of the location, needs and profile of our Armed Forces community. We couldn't have done it without you.

When it comes to protecting our country, we count on them.
Together, we've made sure that we count them in.

It has been estimated that the Armed Forces community makes up approximately one in ten of the UK's general population.
Despite this, there's very limited information about where they are or what their needs might be.
The decision to include a new Armed Forces question on the 2021 census will provide public bodies, local authorities and charities with considerable insight into this relatively hidden community.
From NHS planning for veteran specific care pathways, to helping local authorities identify and meet veterans' housing needs – the new census question will ensure that, as a nation, we are better equipped to deliver the best services possible for our Armed Forces community and target our resources more effectively.
We are grateful to everyone who has supported Count Them In – you have made possible this once in a generation change for Service men and women, veterans and their families.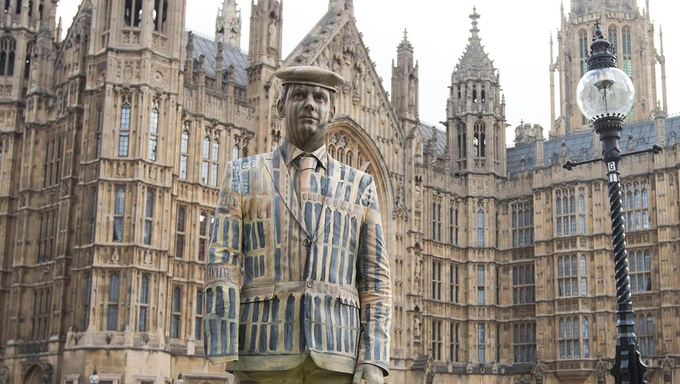 Other campaigns
Our campaigns look to improve the lives of everyone in the Armed Forces community and make sure their voice is heard
Find out more