Since the Royal British Legion was founded in 1921, our members, staff, volunteers and partners have dedicated their time and effort to supporting the Armed Forces community and remembering their sacrifice.
To mark our 100th birthday, we launched the Reward and Recognition scheme where everyone across the RBL family was invited to nominate people who deserved to be recognised for their significant contributions to our work.
The awards recognise the outstanding actions of individuals in five categories; service, collaboration, passion, excellence and valuing our people.
From the moment we launched the scheme, the nominations came flooding in and after a robust check on the quality and standard of submissions, we were left with over 400 tales of inspiration and determination from groups and individuals across the organisation, all of whom are equally deserving of recognition in our Centenary year.
Here we celebrate the contributions of our amazing RBL People who have helped to make our organisation the fantastic place that it is. Search by name or use the filters below to explore the nominees.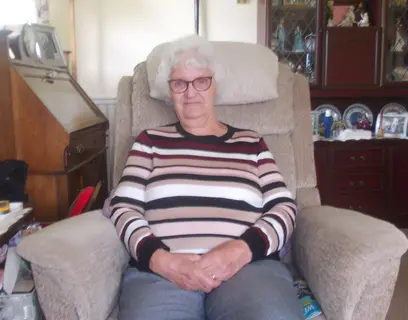 Anne Roberts
Anne has been a Poppy Collector for 56 years. She started selling poppies as a child with her mother in Ruskington, Lincolnshire, and once married, encouraged her husband to volunteer, too. Until last year, she collected door to door in all weathers, and although she now has difficulty walking, she has not stopped her dedicated work – instead, she mans a stall in her local Tesco to raise much-needed funds for the RBL.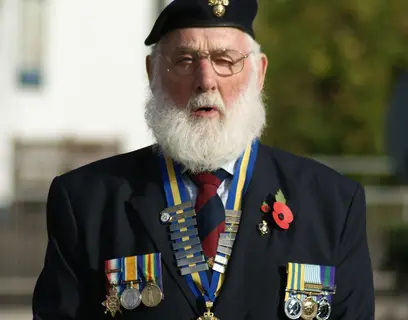 Ernie Eldridge
For 36 years, Ernie's enthusiasm and can-do attitude have contributed enormously to the fundraising of Little Common Branch in East Sussex and saved it from closure during a difficult period. He has the valuable skill of being able to engage with everyone, including children, who have been captivated by his school talks. As Standard Bearer, Officer or President, and whether supporting the local care home or restoring a war memorial, Ernie gives his all.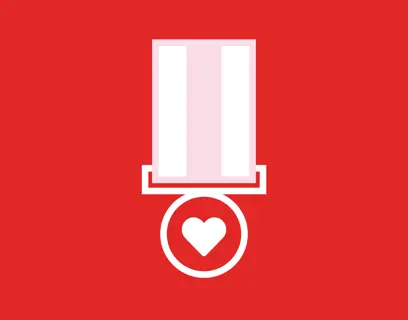 Joan Alexander
Joan is the Poppy Appeal Organiser for the small Ayrshire village of Stewarton. In 2020, she was concerned that her fundraising total would be badly affected by the pandemic, especially as she was not able to collect in her local Sainsbury's store, where she usually raises more than £1,000. Her clever solution was to help her local community by making poppy face masks to sell. These raised almost £2,500 for Poppyscotland.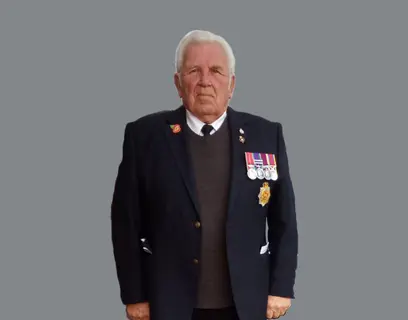 Brian Thomas BEM
Brian has shown great dedication to Croft & District branch, Leicestershire, and has held several posts. He has strong connections with the local community and ensures the RBL has a presence at events to raise its profile and promote support. As Ceremonials Officer, he works hard with youth organisations to put on the Remembrance parade and service every year, and since he took over as Poppy Appeal Organiser, fundraising has soared, reaching £36,000 in 2019.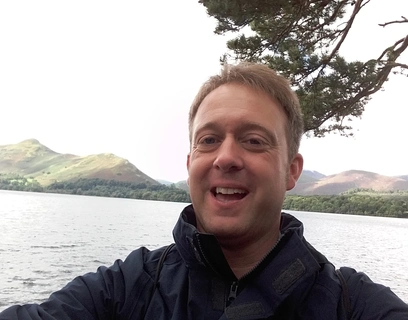 Adam Wade
Adam is Head of Activities at Maurice House, but during the care home's COVID-19 outbreak, activities were postponed and he gave his support wherever it was needed. He provided COVID-secure lifts to enable staff to get to work safely and became part of the housekeeping team, helping with deep cleaning and infection control. He was also pivotal in maintaining contact between residents and their loved ones via telephone, video calls and photographs.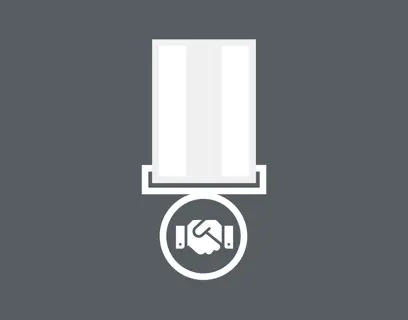 Peter Evans
The RBL's Public Affairs and Campaign Manager for Wales, Peter has been on secondment to the Welsh Government's Armed Forces team since 2019. With his deep knowledge of the sector, he designed a veterans' survey that he used to inform the creation of a clear framework of actions to support the Armed Forces community in transition, housing and employment, and set up working groups for each area.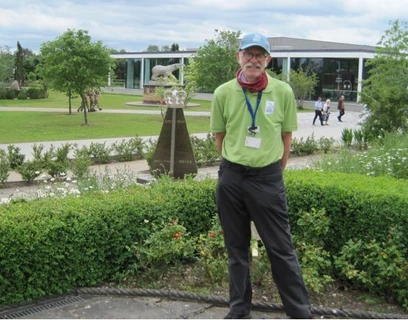 Richard Thorpe
Richard has volunteered at the National Memorial Arboretum for 23 years and has been a passionate supporter throughout its development. He has been involved in front of house, as a grounds volunteer and particularly in youth engagement – as well as teaching Remembrance, he established the NMA Wildlife Watch Group, which educates young people on the site's flora and fauna. Richard has also helped with fundraising, walking 1,200 miles from Land's End to John O'Groats.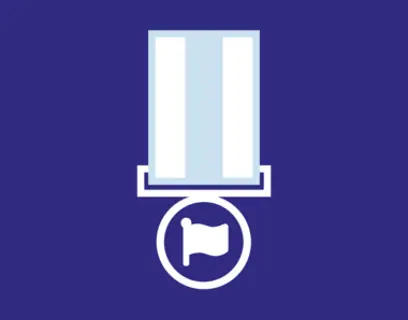 Andrew MacTavish
Andrew spends much time working hard for the RBL and his branch, Lane End in Buckinghamshire; his particular focus is on the marking of local war memorials and graves. In 2020, Andrew and his team coped with ever-changing Covid-19 regulations to organise a creative and successful Poppy Appeal that raised more than £3,000. They also managed to give the community the comfort and comradeship of a Remembrance Sunday service outside the village church.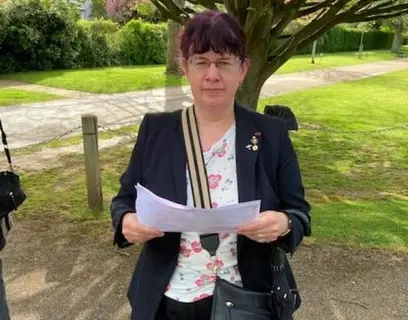 Kate Hurley
As Membership Support Officer for Somerset, Kate responded to the pandemic by introducing a weekly bulletin to improve the flow of RBL information to Somerset branch members. She has now produced more than 43 bulletins, each combining national and local RBL news and is helping to keep members connected during the lockdowns. Her diligence, creativity and hard work has benefited the members of the Somerset branches and their families during a difficult time.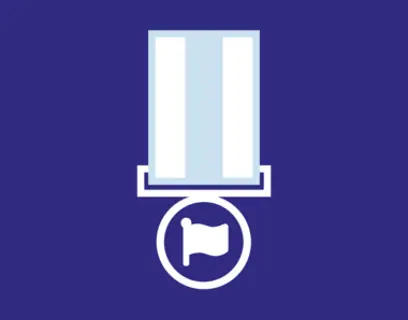 David Reed
David is the Poppy Appeal Organiser for Towcester Branch in Northamptonshire. In 2020, he was undeterred by Covid-19 and dealt with the ever-changing regulations to pull together a presence for the Poppy Appeal in the local community, creating some 'normality' during difficult times. His efforts included an outdoor stall and hands-free unit for taking payment. In all, the perseverance of David and his volunteer team raised more than £10,000.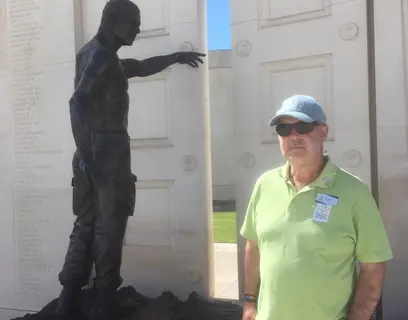 Keith Forster
Keith has volunteered at the National Memorial Arboretum for nine years. During this time, he has worked with Visitor Services and Events to deliver engagement activity for hundreds of thousands of visitors each year. He has become an expert on the 400+ memorials on site and helped to develop a number of guided walks. He has also mentored Gold Duke of Edinburgh volunteers to ensure that they receive a beneficial experience.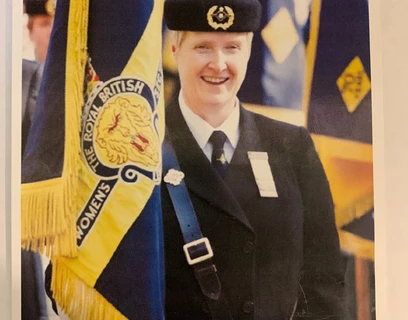 Susan Parke
Susan has been a dedicated member of Cookstown Branch in Northern Ireland for 40 years, since she was 16 years old, and was the Women's Section Standard Bearer for most of that time. Since retiring from the role, she has provided first-class training for young Standard Bearers; four National Youth Standard Bearers have come from Cookstown. Susan is also a valued Branch Community Support Officer and is head of the Events Committee."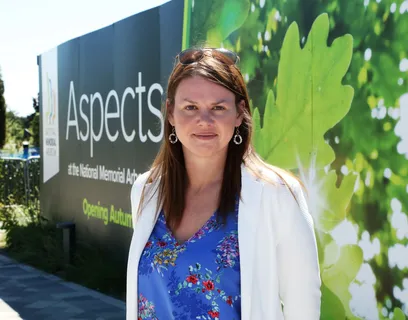 Emma Syer
Emma is Business Development Officer at the National Memorial Arboretum and consistently overachieved in this role until business was interrupted by COVID-19. During 2020, Emma dealt with personal and professional challenges, including the sudden death of her line manager. She has shown huge reserves of resilience, taking on new tasks and supporting the team with care and compassion. She implemented the Arboretum's coronavirus measures and has developed innovative solutions for events to drive future income.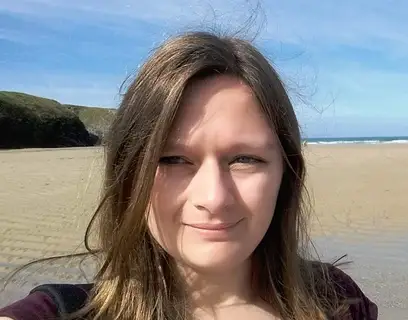 Lauren Chilton
Community Fundraiser Lauren, is passionate about supporting and developing volunteers to reach their full potential. She has helped identify improvements to the Poppy Appeal Organiser application form and helped to review the volunteer pages on the RBL's website, aiming to make these more user friendly and engaging. She has also co-delivered a volunteer-recruitment workshop where staff could share their experience and ideas.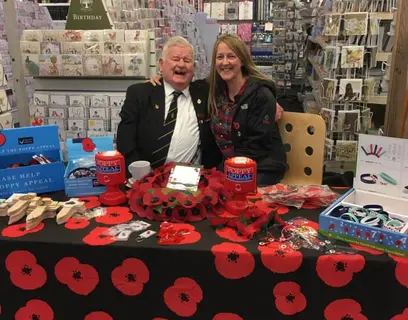 William Reynolds
A veteran and an RBL member since 1963, Bill has been a Poppy Appeal Organiser (PAO)for more than 40 years, responsible for the collection of up to £4,000 every year in Weaverham, Cheshire. Last year, despite the pandemic and missing his beloved wife Margaret, who had to move into a care home, he still dedicated himself to the Appeal, arranging for a new PAO and giving out collecting tins, helping to raising more than £2,200.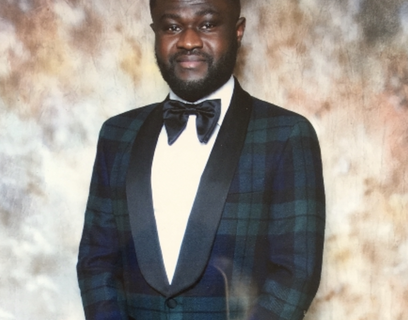 Ben Poku
Army nurse Ben has been a reliable and dedicated volunteer Caseworker since 2008, ensuring timely help for the veterans under his care. He is a cornerstone of the London region team and has made many other valuable contributions, taking part in media and RBL promotional campaigns, representing the military at London Pop In Centre special events, collecting at London Poppy Day nine times and attending the Lord Mayor's Show Parade five times.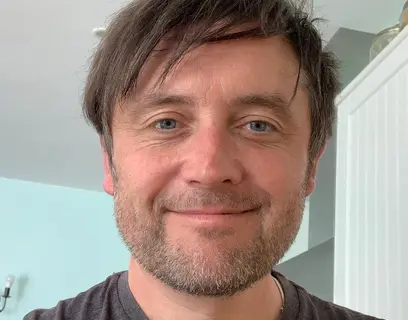 Ben Upton
Ben is the Regional Lead Admiral Nursing in the West Midlands. He is a supportive and encouraging manager who always goes the extra mile to create a positive working environment for his team. He has fostered an ethos of support and respect, which helps team members cope with both personal and professional challenges. Ben is passionate and proud to be working for the RBL and this radiates through the rest of his team.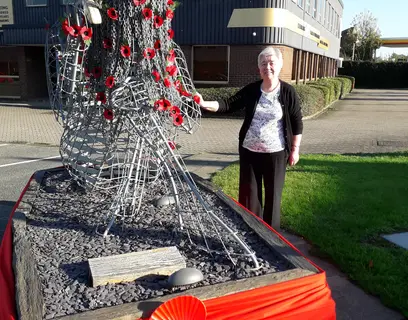 Sue Rose
Sue has been a Poppy Appeal Organiser for 24 years and Hertfordshire's Poppy Appeal Coordinator for 16 years and has raised around £1 million. Her morale-boosting, problem-solving response to Covid-19 is typical of her successful approach; when seven counting centres had to close, she found a new central county venue that she manned along with volunteers, working tirelessly over a period of weeks to count, bank and allocate the Poppy Appeal funds.