Since the Royal British Legion was founded in 1921, our members, staff, volunteers and partners have dedicated their time and effort to supporting the Armed Forces community and remembering their sacrifice.
To mark our 100th birthday, we launched the Reward and Recognition scheme where everyone across the RBL family was invited to nominate people who deserved to be recognised for their significant contributions to our work.
The awards recognise the outstanding actions of individuals in five categories; service, collaboration, passion, excellence and valuing our people.
From the moment we launched the scheme, the nominations came flooding in and after a robust check on the quality and standard of submissions, we were left with over 400 tales of inspiration and determination from groups and individuals across the organisation, all of whom are equally deserving of recognition in our Centenary year.
Here we celebrate the contributions of our amazing RBL People who have helped to make our organisation the fantastic place that it is. Search by name or use the filters below to explore the nominees.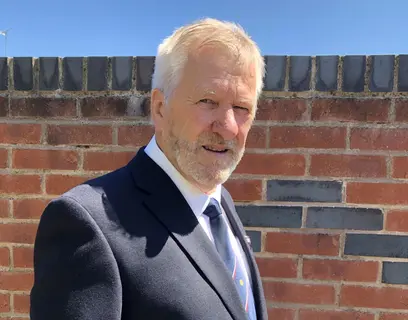 Ron Priest
Volunteer Ron managed the installation of the RAF Halton Grove Remembrance Garden at the National Memorial Arboretum. He led a team comprised of NMA managers, the RAF Halton Apprentice Association (RAFHAA) and Derby Rolls-Royce in raising £25,000 and creating the garden, which commemorates 1,600 Halton Apprentices who lost their lives in the Second World War. It serves as a place where Remembrance can be learned about and observed by the RAFHAA, the public and schoolchildren.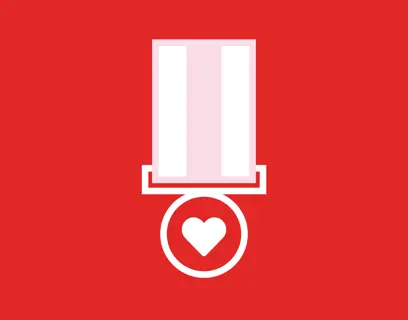 Ann Brittain
For more than 20 years, Ann has served Castle Cary Branch in Somerset as a Poppy Collector, taking on the role after her veteran uncle resigned. She collects every day during the Appeal fortnight. The town's residents affectionately call her 'The Poppy Lady' or 'Mrs Poppy' – her red coat, RBL sash and hat dressed with poppies, not to mention her broad smile, make her quite the draw, so her collection boxes are filled fast.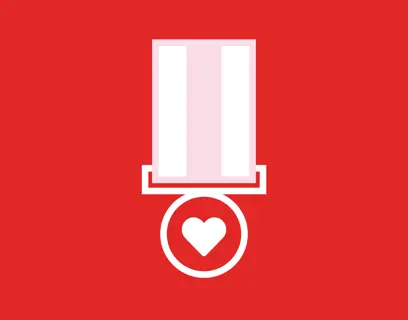 Josh Pickman
Lance Corporal Josh Pickman volunteered his time for the Armed Forces tattoo exhibition Tribute Ink. After supporting the pre-launch media day and launch itself at the National Army Museum, he has been instrumental in promoting the RBL in both general and Service-specific media, including writing an article for his Regimental Journal, providing significant exposure for the charity. Recently, he has also delivered talks to raise money for the Poppy Appeal.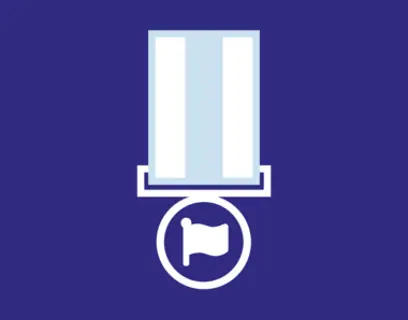 Carolann Pabst
A Branch Community Support representative for Saltash in Cornwall, Carolann has a big impact and her local knowledge has ensured those in need get the right help. She is also a keen fundraiser and organised the successful First World War Centenary Concert, sourcing raffle prizes from local businesses and setting up a stall with handmade poppy goods. The event raised hundreds for the Poppy Appeal and established a fruitful relationship with the venue and band.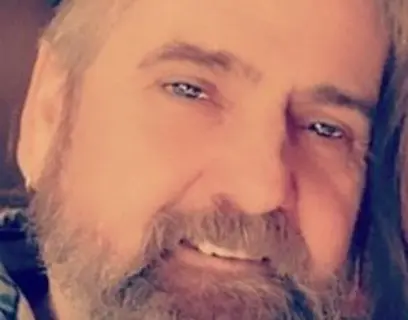 Adrian Leslie
Membership Support Officer Adrian was the driving force in repurposing the poorly utilised Wrexham office space into a thriving community hub. He worked closely with other staff to redesign and plan the space with users' needs in mind and secure a budget for the work. Thanks to his efforts, the new hub is a friendly, welcoming environment that once again puts the RBL at the heart of the local Armed Forces community.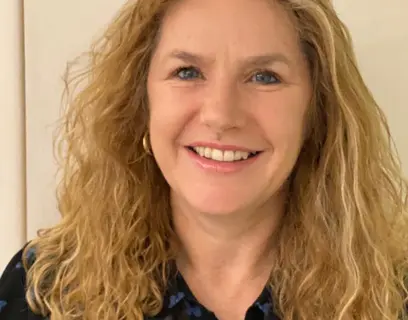 Sarah Mayo
Sarah has been the Poppy Appeal Organiser for Calne Branch in Wiltshire since 2008, raising more than £126,000 in that time. As well as improving collection methods and forging new and improved relationships with shops, businesses and the council, she implemented an award scheme for collectors that recognises and values their contribution. In addition, she has provided direct support and help to other members of the Branch.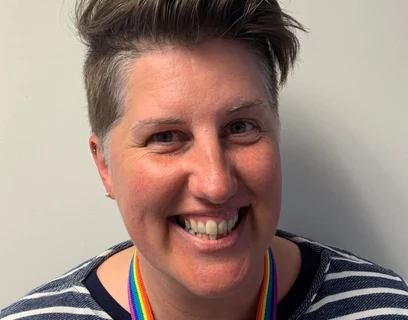 Kate Green
Overseas Area Manager Kate has been instrumental in creating awareness of the RBL's welfare service across the world. In just over a year, she has recruited a team, forged strong relationships with colleagues in overseas branches and seen the number of people her team supports increase by 80%. She has also taken on two further Area Manager roles – for Ireland and West Midlands – and plays an active part on the Regional Operations Senior Leadership team.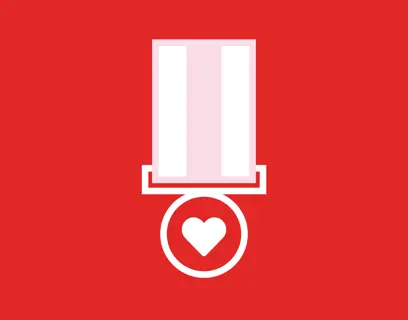 Rula al Adasani MBE
In 2011, Rula and Marina formed The Poppy Ball, a flagship committee-led, black-tie event to raise money and boost awareness of the RBL. They skilfully brought together leading figures from the UK's finance, PR, events, hospitality and arts worlds, encouraging them to dedicate their time and expertise for free. Over the years, the committee has expanded, gained Royal Patronage and put on a decade of unforgettable events that have raised well over £1 million.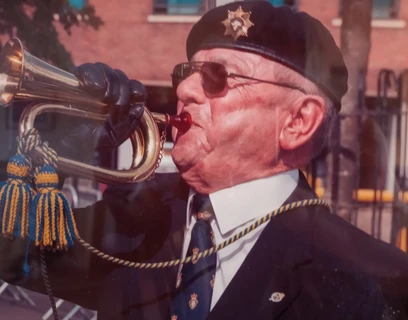 Mick Bridge
A member of Chesterfield Branch since 1994, Mick helped with many events and enjoyed running his own stall for the Poppy Appeal every year. His big passion was the bugle, travelling around the county to play at civic events, veterans' funerals and Remembrance services. He also started a Youth Band to encourage a new generation of buglers. His sad death has left a huge gap in the lives of those who knew him.
Lesley Morgan
For the past five years, Lesley has picked up the elderly members of Blaenavon Branch, south Wales, who have no transport, and takes them to the monthly meetings. For a nominal fee, she then provides something to eat and drives them back home afterwards. This has meant attendance has risen and comradeship is improved, with the members able to stay longer and enjoy socialising.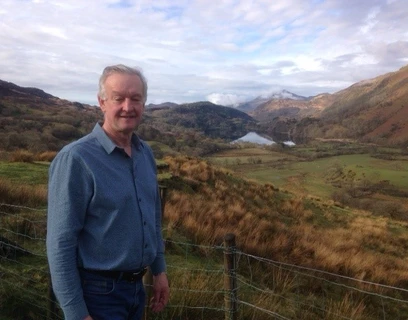 Stephen Swift
Stephen has volunteered at the National Memorial Arboretum for 10 years, and for the past five, has served as Chairman/Director of the NMA Enterprises Board. In the early days, his expertise and infectious enthusiasm helped evolve the retail and food-service provision, driving profits and transforming the commercial operations at the Arboretum, and he continues to provide valuable insights that are of huge benefit to the site's future development.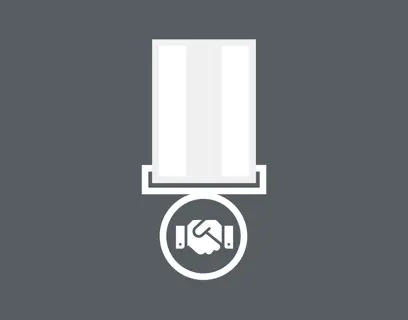 Upgrade Options
Surrey IT company Upgrade Options, led by Managing Director Glenn Morrison, has been a passionate supporter of the RBL for years. All staff take part in annual fundraisers that have included bungee jumping and Tough Mudder, and volunteer their time collecting for the Poppy Appeal. As well as making a monthly donation, the company has sponsored the RBL's Jump4Heroes parachute team and promote the charity through its network.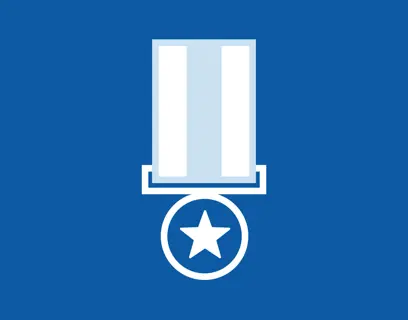 Louise Griffiths-Wood
Louise is an Admiral Nurse Service Administrator and always goes the extra mile to help her team meet its goals. She has supported staff during periods of absence, while looking after their workloads to ensure the RBL always offers a high standard of service. Her fantastic organisation skills, dedication and passion are highly valued by the rest of her team.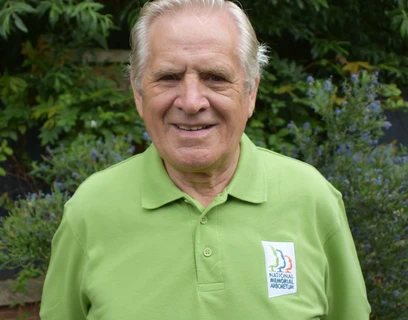 Roger Field
Roger has been a volunteer at the National Memorial Arboretum for 12 years, working in the Visitor Services and Learning teams to deliver on-site engagement. In 2013, he volunteered to research and write the scripts for a series of guided walks and talks, telling the stories of service and sacrifice behind some of the 400+ memorials. Many of these are still in use today and have also been used for other materials.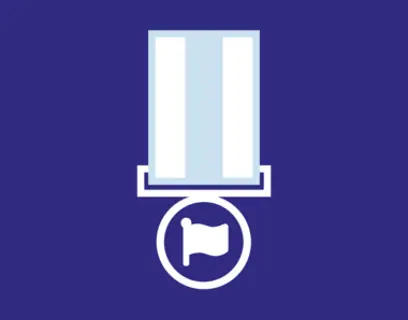 Terry Hoyle
Terry is Membership Secretary for Byfield & District Branch in Northamptonshire and works tirelessly producing a newsletter and sourcing stories and photos for the website and Facebook page, increasing the branch's visibility. At the start of lockdown, he set up virtual committee meetings and arranged a Telephone Buddy for every member. He also has a good relationship with local youth groups, highlighting their fundraising and Remembrance activity and sending them certificates of appreciation.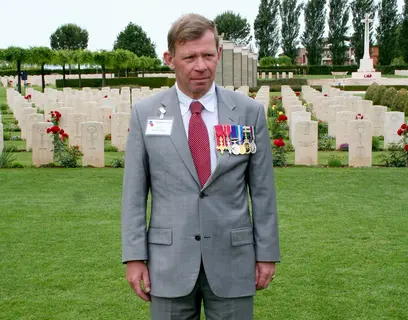 Piers Storie-Pugh
Formerly Head of Remembrance, Piers developed Remembrance Travel into the operator of choice for visits to war cemeteries, memorials and battlefields. At the height of the Heroes Return programme, which funded trips by Second World War veterans, Remembrance Travel delivered more than 150 overseas tours. Piers also instigated a programme for Army recruits to visit war graves as part of their training and was instrumental in the creation of an education centre at Thiepval.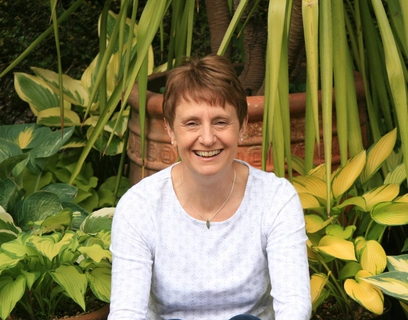 Jane Findlay
Highly skilled landscape architect, Jane has volunteered on the National Memorial Arboretum (NMA) Landscape and Memorials Committee for more than 10 years. She has been instrumental in shaping the NMA's inspirational environment and is a passionate advocate for the site, collaborating with staff, doing frequent site visits and freely sharing her knowledge, ideas, networks and personal time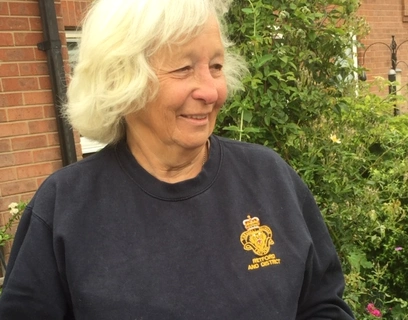 Ann Hickman
Ann took over the Retford District Poppy Appeal in Nottinghamshire in 2004 and has worked tremendously hard ever since, accepting additional responsibilities by absorbing no fewer than five other Districts along the way. She has developed an enormous network of supporters and volunteers, plus links with schools that bring the Appeal alive for thousands of children, and has increased fundraising from £13,500 to more than £61,000 (2018-19).