Since the Royal British Legion was founded in 1921, our members, staff, volunteers and partners have dedicated their time and effort to supporting the Armed Forces community and remembering their sacrifice.
To mark our 100th birthday, we launched the Reward and Recognition scheme where everyone across the RBL family was invited to nominate people who deserved to be recognised for their significant contributions to our work.
The awards recognise the outstanding actions of individuals in five categories; service, collaboration, passion, excellence and valuing our people.
From the moment we launched the scheme, the nominations came flooding in and after a robust check on the quality and standard of submissions, we were left with over 400 tales of inspiration and determination from groups and individuals across the organisation, all of whom are equally deserving of recognition in our Centenary year.
Here we celebrate the contributions of our amazing RBL People who have helped to make our organisation the fantastic place that it is. Search by name or use the filters below to explore the nominees.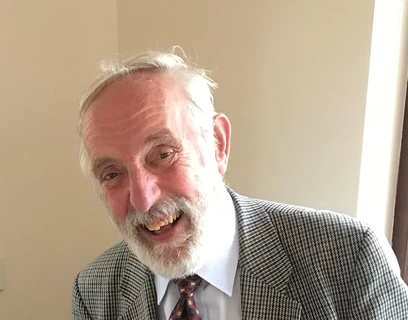 David Camm
As Chair and Poppy Appeal Organiser for the Youlgreave Branch in Derbyshire, David's supportive and encouraging leadership has developed other members to take an active role. Branch colleagues vouch not only for his professionalism, but also his sense of fun; they value the morale-boosting team social events that he organises and the way he gives generously of his time not just for the Poppy Appeal but for all branch activities.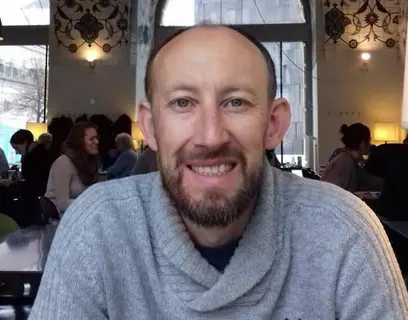 Robert Bott
Robert was Project Manager for the GP90 pilgrimage, which saw 2,000 members visit Ypres in 2018 for a parade and two-day tour. It was a hugely complex event, but Robert coordinated internal teams and worked with external partners such as the Belgian government and Ypres council to make it an outstanding success. As a veteran himself, Robert understands the importance of Remembrance and this was an unforgettable experience for those who took part.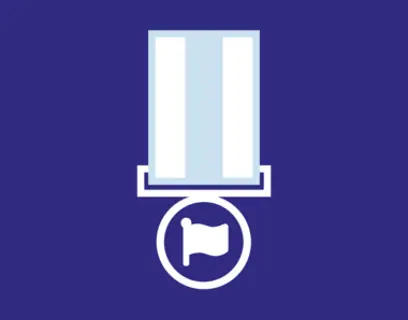 Paddy King-Fretts
The Branch President of South Moulton in Devon, Paddy has devoted his retirement to the RBL and has driven lasting change in branch profile, support and finance. Membership has grown from seven to 120, and he has been successful in recruiting younger members, including many serving personnel. His passion and drive have led to a sea change in enthusiasm from members, council, businesses and the local community, which is reflected in a much-boosted fundraising total.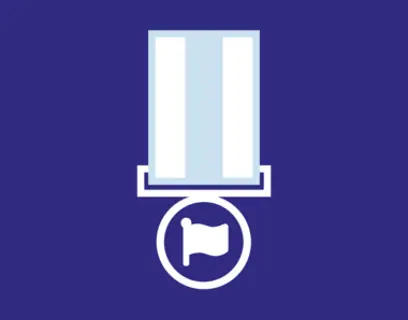 Dereck Code
As Chairman of the Bodmin Branch in Cornwall, Dereck has been proactive in raising the profile of the RBL locally and has worked hard to support both members and town through hard times, including the Covid-19 pandemic. Despite personal challenges, he has given his all to supporting both Poppy Appeal and Remembrance Day activities.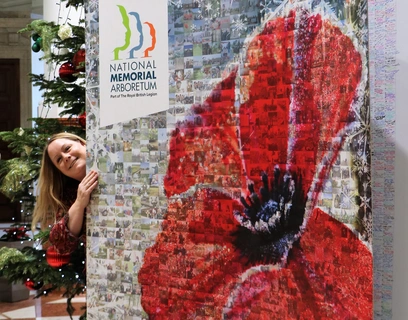 Sarah Oakden-Nancarrow
Sarah was Head of Marketing and Fundraising for the National Memorial Arboretum and set the standard for social media, PR and advertising. Her passion, vision and collaborative, encouraging approach ensured the successful adoption of the NMA's new brand, and was instrumental in the site winning VisitEngland Large Visitor Attraction of the Year 2018. A warm listener and mentor who led a keen and capable team, Sarah is much missed following her untimely death in 2020.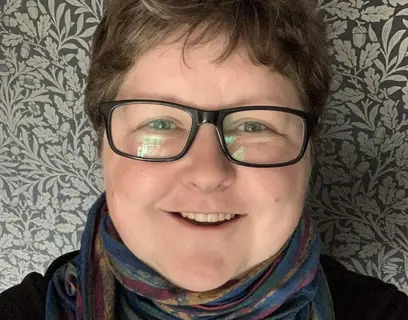 Lucy Chamberlain
As Admiral Nurse Practitioner in the West Midlands, Lucy provides compassionate and caring support to her team members, going out of her way to make them feel valued and taking on work in their absence. She is extremely knowledgeable and is always willing to work together to solve problems and help everyone in her team to reach their goals.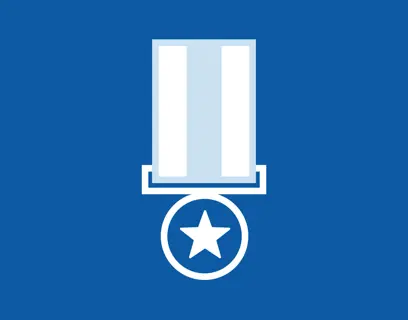 Tracy Tremble
Tracy is the Registered Manager at Maurice House. She and the other care home managers have shown exceptional leadership during the pandemic, doing whatever was necessary to keep residents as safe as possible. They have dealt with the impact of COVID-19 including significant staff shortages, providing nursing care personally and staying in the homes themselves. They established innovative ways of maintaining contact between residents and loved ones, providing reassurance in the most difficult of times.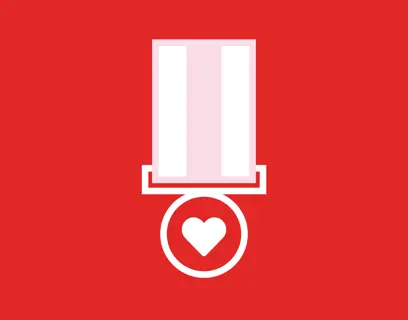 David Deacon
Army veteran David has ably assisted his wife Fiona, who is Area Organiser for the Poppy Appeal in Selkirk, since 2013. He works for DHL and in 2018 and 2019 was the link between Poppyscotland and DHL Supply Chain who supported the Band of The Royal Regiment of Scotland with equipment transport for its Walking with Heroes Tour. David's tenacity and logistical knowledge ensured that this coordination of vehicles for a large-scale event went without a hitch.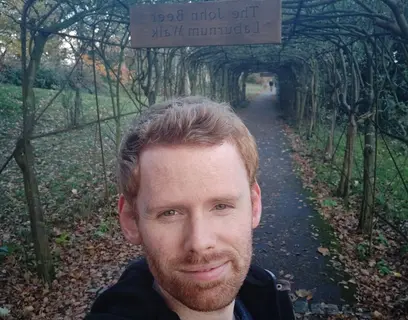 Tom Shepherd
As Membership IT and Systems Manager, Tom has been instrumental in developing the Membership Administration Portal (MAP). A helpdesk, developer, moderator and systems manager in one, he constantly explores new features and provides ideas on how the system can be improved as well as solutions for reducing costs. MAP is now a one-stop shop for all official branch resources, a communication tool for staff and members, and a central platform for the branch community.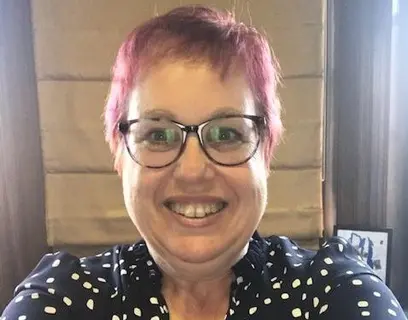 Sharon Hipper
Sharon is the Registered Manager at Halsey House. She and the other care home managers have shown exceptional leadership during the pandemic, doing whatever was necessary to keep residents as safe as possible. They have dealt with the impact of COVID-19 including significant staff shortages, providing nursing care personally and staying in the homes themselves. They established innovative ways of maintaining contact between residents and loved ones, providing reassurance in the most difficult of times.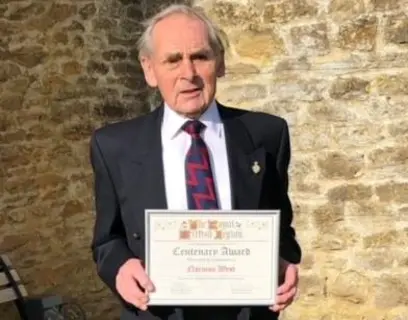 Norman West
Norman has been a dedicated member of Deddington Branch since 1975. His service cannot be overestimated – he has been Treasurer and President and supported the branch through difficult times. He was also Poppy Appeal Organiser for 44 years, sometimes single-handedly distributing, collecting and counting 50 tins, and has been instrumental in events, creating a Garden of Remembrance and flagpole on the village green each year as a focal point for the parade and March Past.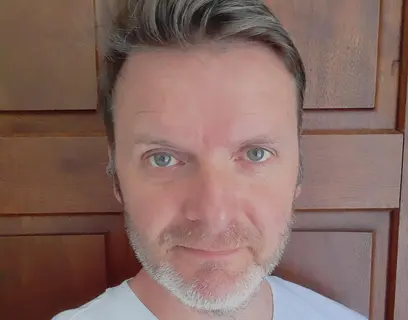 Chris Homewood
Last year, a number of staff changes meant Christopher was left as the only Case Officer for his area. Not only did he manage a high caseload impeccably, but he also became a mentor for the new Case Officers who joined the team, training and supporting them to provide a high level of service. On top of this, he provided invaluable input into the new case-management system, helping to ensure it is the best it can be.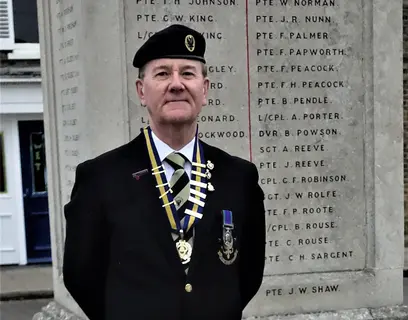 Mike Donoghue
Mike, in partnership with the Soham Community Care Team, set up the monthly Soham Drop-in, later Soham Touchpoint. It was so popular, it became weekly, and Mike included other community groups and speakers. During lockdown, he produced informative newsletters that were emailed or printed and delivered in person. Mike has also been instrumental in establishing Soham Radio (sohamradio.org). His work has raised the RBL's profile in the community and kept members informed and supported.
Andrew Stokes
Garrison Sergeant Major Stokes supports the RBL's London Remembrance events and advises on commemorative activity across the country. He is dedicated to delivering every occasion to the highest standard, spending much time nurturing and supporting civilian participants to ensure their experience is the best it can be. It is down to his hard work that these award-winning televised events are renowned for being polished and professional.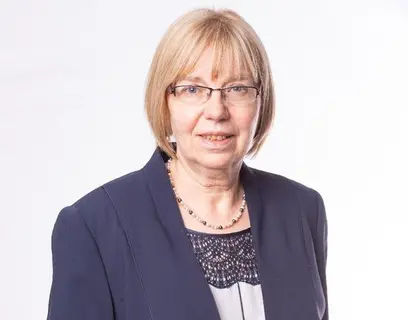 Sybil Fielding
Sybil was the driving force that prevented the Worksop Branch's closure. When Chairman of Bassetlaw District Council, she made the branch her nominated charity and began rebuilding it. As Membership and Welfare Officer, she has recruited members, affiliated with youth organisations and secured funding for profile-raising events, including a Festival of Remembrance and 'lights out' to commemorate the start of the First World War. The branch is now an example of excellence and innovation.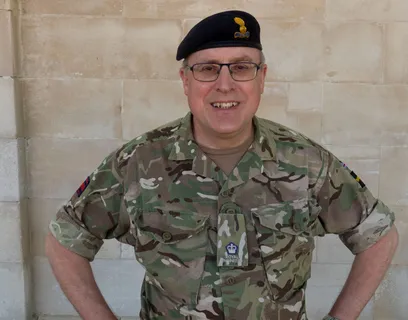 Adam Shallcross
Major Shallcross has volunteered his time to co-ordinate Armed Forces attendance at London Poppy Day (LPD) since 2017, liaising with the RAF and Royal Navy to recruit and allocate more than 1,400 service personnel and military band members – a huge organisational task. His flexible, calm and good-natured approach was instrumental in ensuring the 2020 London Poppy Day went ahead and was a success, despite the significant challenges thrown up by Covid-19.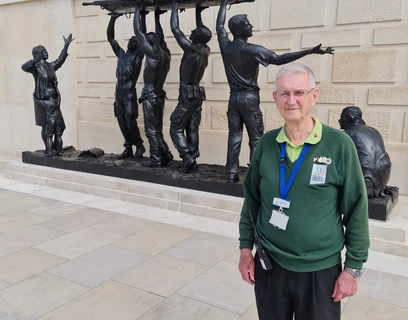 Mike Smith
Mike has volunteered at the National Memorial Arboretum for nearly 24 years in almost every capacity, and many have benefited from his knowledge of and passion for the site. Recently, he has been digitally recording and mapping its 150 acres, ensuring there is an accurate account of the landscape, trees, dedications and memorials. Mike has been vital in helping to correlate the data to the front-facing digital systems that provide a world-class experience for visitors.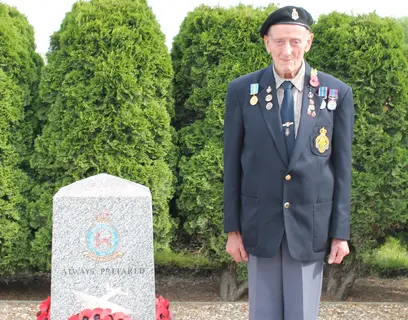 Gordon Spence
A long-time member of Hose & Harby Branch, Leicestershire, with 26 year's unbroken service as Chairman, Gordon has organised many branch functions, from hog roasts to historical talks. In the early 1990s, he was instrumental in fundraising and erecting a memorial to the members of 207 Squadron at RAF Langar who gave their lives in 1942-3, and was made an honorary member of the squadron's association for his work. He has also collected for the Poppy Appeal for 57 years.