Since the Royal British Legion was founded in 1921, our members, staff, volunteers and partners have dedicated their time and effort to supporting the Armed Forces community and remembering their sacrifice.
To mark our 100th birthday, we launched the Reward and Recognition scheme where everyone across the RBL family was invited to nominate people who deserved to be recognised for their significant contributions to our work.
The awards recognise the outstanding actions of individuals in five categories; service, collaboration, passion, excellence and valuing our people.
From the moment we launched the scheme, the nominations came flooding in and after a robust check on the quality and standard of submissions, we were left with over 400 tales of inspiration and determination from groups and individuals across the organisation, all of whom are equally deserving of recognition in our Centenary year.
Here we celebrate the contributions of our amazing RBL People who have helped to make our organisation the fantastic place that it is. Search by name or use the filters below to explore the nominees.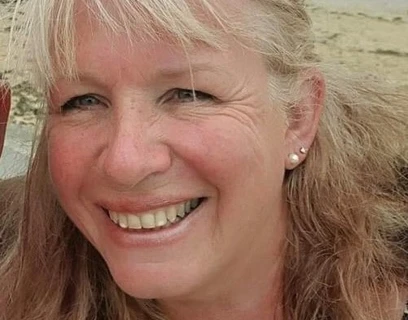 Julie Fleming
Julie is ex-military and has worked for the Ministry of Defence for 30 years. In 2016, she contacted the RBL Poppy Shop head office asking to sell their merchandise; she has since raised nearly £100,000 for the Gloucestershire Poppy Appeal. Julie is tenacious – despite Covid-19 restrictions in her office that initially stated paper poppies could not be sold, she persevered and was eventually allowed to go ahead – and her organisation raised more than ever.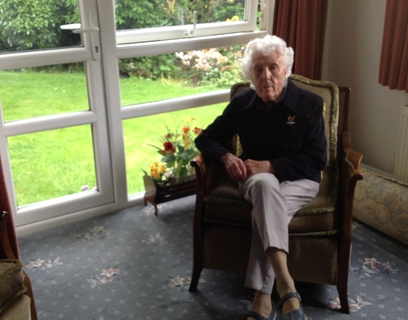 Irene Willis
Irene arranged her first concert in Ilkley in 1984 to raise funds for the RBL, and restarted the idea in Leeds in 1993. Since then, she has held 28 concerts, working hard on every element from booking bands and selling tickets to putting up posters and writing letters for donations. The events, which continue to grow every year, have raised more than £65,000 for the Poppy Appeal and Battle Back Centre.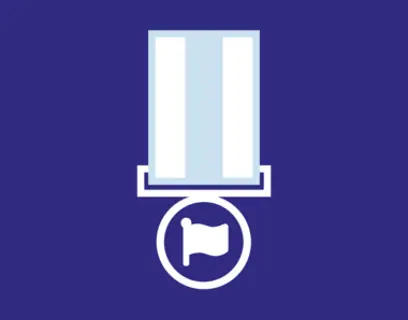 Steve Veysey
Steve joined the RBL in 2011 and almost single-handedly ran Risca Branch in south Wales for a year, carrying out multiple roles. He has been a successful Poppy Appeal Organiser and instrumental in running Remembrance parades with local organisations. His greatest achievement has been his research into local service personnel who paid the ultimate sacrifice, writing a book and publishing their stories on Facebook groups, which has raised the profile of Remembrance in the community.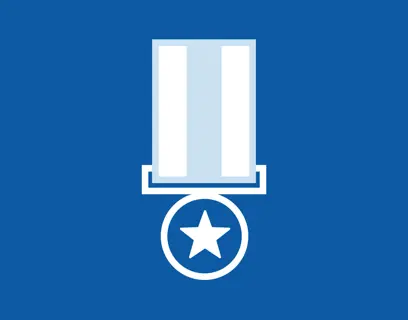 Danielle Warwick
Danielle is employed as a Case Officer and recently worked with someone suffering from complex PTSD, who had felt let down by everyone he had come into contact with. Danielle listened to him with great empathy and patience, always putting his needs at the forefront and working to get him the help he needed to manage his condition.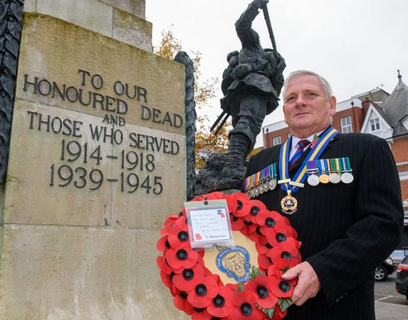 Les Boyd
As Chairman of the Waterside Branch in Northern Ireland, Les strives to motivate and develop volunteers and, thanks to his robust application, the branch received a prestigious Queen's Award in 2020. Judges were invited to meet a member, a widow of an ex-serviceman and a Poppy Appeal collector who described what volunteers or volunteering had done for them. Winning the award has been a huge lift for the branch and encouraged greater participation.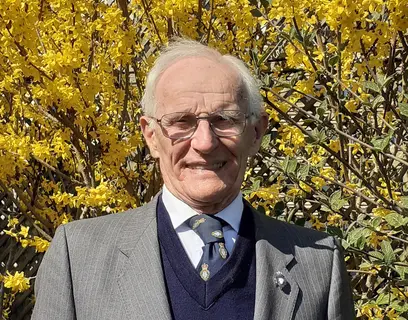 Malcolm Smither
Malcolm has been a member of the RBL since he left the RAF in 1954 and has a strong sense of duty to the Armed Forces community. He was a proud Standard Bearer for Clavering, Newport and District Branch for many years and is now its energetic Chairman. He oversees many branch activities, from the annual fundraising dinner to the Poppy Appeal and Remembrance parade and service.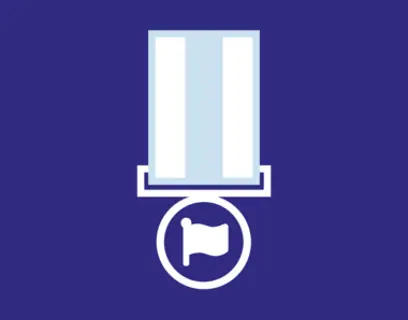 Kelvyn Jenkins
Hay-on-Wye Branch member and Army veteran Kelvyn has always championed the RBL and has been central to increasing membership, Poppy Appeal fundraising and events organisation. After the branch's building fell into disrepair, he took on the task of saving it for the benefit of veterans and the community. He has worked tirelessly and encouraged others to donate time, skills and items for the refurbishment, and has also opened a food bank on the premises.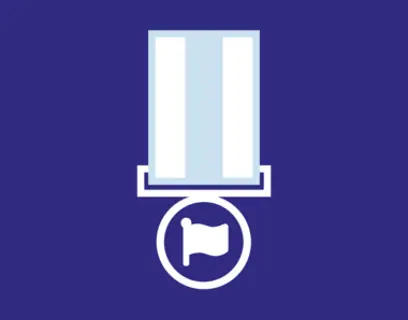 Richard Adams
Richard served as Chairman and Poppy Appeal Organiser for the Shipston-on-Stour Branch in Warwickshire for 18 years (until 2020), raising the profile of the RBL locally, welcoming new members, inspiring volunteers and attracting financial support through sheer drive and determination. Through his efforts, the town's Remembrance Sunday parade and church service grew and improved, Poppy Appeals raised an increasing amount each year and he laid the foundations for the branch's future development.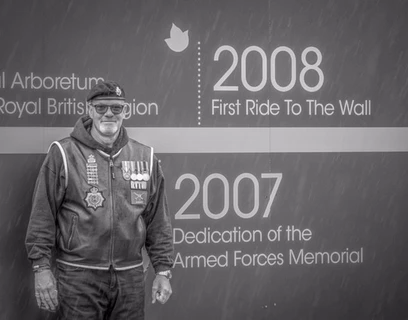 Martin Dickinson
Working closely with the National Memorial Arboretum (NMA) team, Army veteran Martin founded Ride to the Wall (RTTW), a fundraising motorcycle 'ride of respect' to the site for a dedicated service of Remembrance. More than 1,100 motorcyclists attended the first RTTW in 2008 and raised more than £10,000 for the NMA and the hugely successful event has continued every year since, despite the challenges thrown up by the weather and the pandemic, raising over £1.1m for the Arboretum in total.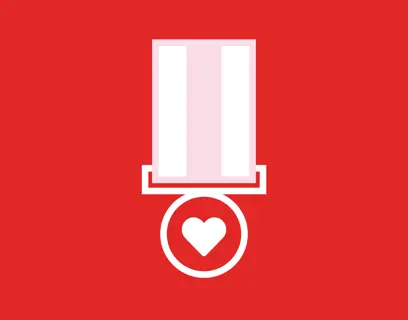 Donald Armstrong
Donald, known as Dougie, has given more than 30 years of service to Waterside Branch, Northern Ireland, including twice as Branch Chairman. After holding the role of Poppy Appeal Organiser from 1989 to 2013, he retired and trained the current Poppy Appeal Organiser, and continues to assist her in preparations, delivering and picking up collection boxes, and coordinating the counting. This has provided consistency for the local Appeal and ensured the generation of maximum income.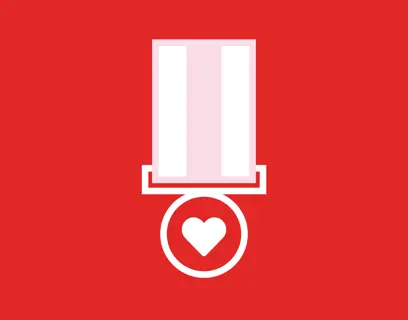 Lynda Behagg
Lynda has been the Poppy Appeal Organiser for Chatteris, Cambridgeshire, for the past 25 years, ably assisted by her husband Andy. Although not an RBL member, her contribution is tireless – she goes out of her way to ensure the event goes smoothly, recruiting and organising volunteers, distributing poppy boxes and wreaths for Remembrance, and giving volunteers lifts to their collection shifts. Under her custodianship, Poppy Appeal donations have risen fourfold.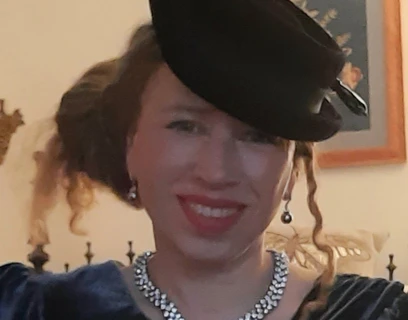 Sarah Stephenson
Sarah has gone above and beyond her role as Membership Support Officer, organising numerous events to commemorate and increase awareness of the RBL's work. Her achievements have included an exhibition to launch the Poppy Appeal, a cycling event for Armed Forces Day, a WWI Tree Planting Commemoratin at Haig House, a Vintage Tea Bake Off in the presence of D-Day Veterans, and the delivery of the RBL entry at the Lord Mayor's Show. She has worked with multiple partners, both within the RBL and externally, to make every event an outstanding success.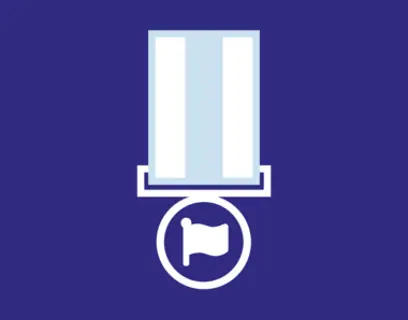 Carol Lewis
Carol has been the Secretary of Hazelbury Bryan Branch in Dorset for many years, as well as County Secretary. She has striven for innovation in the way branch business is conducted; she ensures compliance, keeps everyone abreast of policies and news, shares ideas and helped to set up the branch Facebook page. She is devoted to the members and keeps in regular touch with them, and takes an enthusiastic part in social and fundraising activities.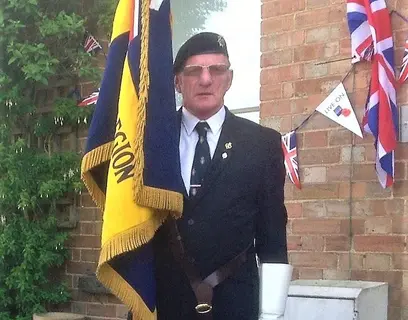 Steve Lockwood
As Secretary and Standard Bearer for Woodbridge Branch in Suffolk, Steve has throughout the years worked hard to promote the standards and values of the RBL. He helps to organise and run events, from local fetes and parades to dance evenings; gives presentations on the RBL to many organisations; and raises awareness of the charity among the local community.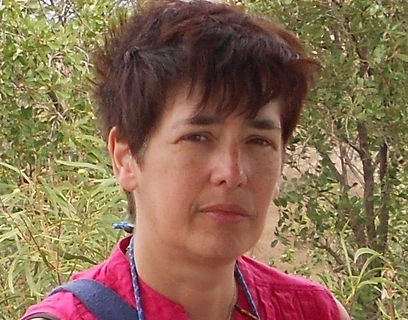 Susanna Fagg
In 2019, the RBL took veterans on a voyage to Normandy as part of the D-Day 75 commemorations. Advice & Information Officer, Susanna used her background in health and social care to identify suitable veterans. Afterwards, she maintained contact with those from her area, arranging a Christmas celebration so they could meet again and reminisce. Unswerving in her desire to give the veterans the best experience possible, she is a credit to the RBL.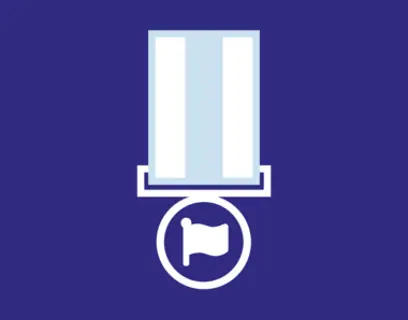 Carole Arnold
Carole currently holds the offices of Dartmoor Branch Chairman and Beer Branch Secretary and is a go-to person for the RBL in Devon. Events she has organised, such as County Shows, family days at Her Majesty's Naval Base Devonport and atmospheric Concerts for Remembrance, have helped form bonds between the Armed Forces community, volunteers, supporters and the public, and she goes out of her way to make everyone feel involved and special.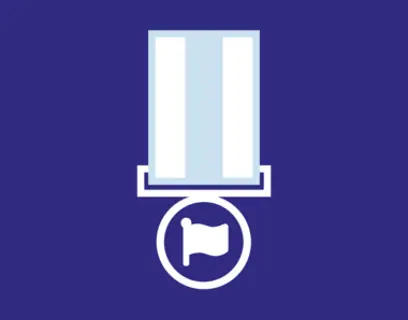 Mary Jansen
Mary has been a Germany District Welfare Officer for a number of years – a time-consuming role with huge responsibility for all of the country's welfare. She has organised training courses for Caseworkers and is always on hand to offer them support, ensuring better outcomes for those being helped. She has also brought a struggling branch, Bad Fallingbostel-Heid, from the brink of closure and injected it with new life, gaining new members and a new committee.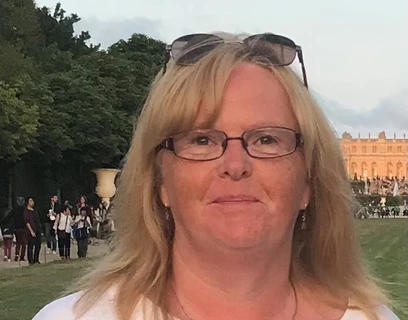 Mary Douglas
As Case Officer, Mary carries out her role to the highest standard and has gone above and beyond to support team members over the past year. She has set time aside to maintain contact with all team members and volunteers, ensuring that they feel connected in the 'new normal'. She also mentored a new Case Officer, maintaining regular contact, sharing her skills and knowledge, and providing invaluable support.