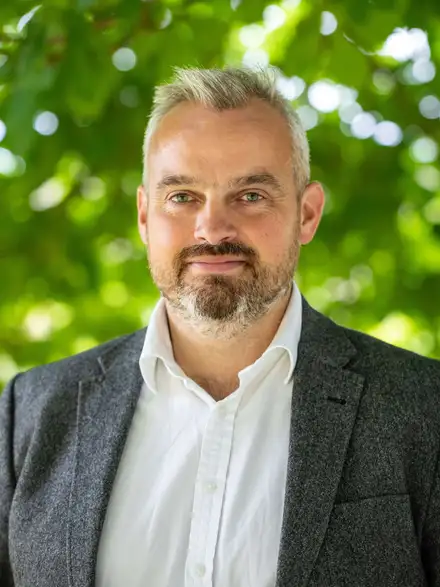 Royal British Legion Announces New Director General
The Royal British Legion has announced Mark Atkinson, current Chief Executive Officer at RNID, the national charity supporting people who are deaf, have hearing loss, or tinnitus, as its new Director General. Mark, who has been at RNID for five years, will be joining the RBL in early 2024 to lead its Executive Board.
As Director General, Mark will continue the delivery of the RBL's transformational change portfolio, whilst working to develop its long-term thinking to best look after the needs of those who come to it for help. The Armed Forces community is evolving constantly in terms of those who serve, what they do and the challenges they face, and Mark's priority will be to lead the charity in evolving with them.
The Royal British Legion's National Chair, Jason Coward, said:
'We're greatly looking forward to welcoming Mark to the Royal British Legion and benefitting from his extensive experience within the third sector. Like many charities, the RBL faces challenges around how we adapt to changing beneficiary needs, how we respond to current economic issues, both in supporting our community and raising vital funds, and how we create the best environment for our staff to thrive. These are all issues Mark has previous experience in and I am confident he will bring strong leadership and strategic thinking to the charity as we continue to ensure we're fit for the future and put those we support at the heart of our work.'

I am enormously proud to be joining the Royal British Legion – a much loved charity Mark Atkinson
The Royal British Legion's incoming Director General, Mark Atkinson, said:
'I am enormously proud to be joining the Royal British Legion – a much loved charity which for over a hundred years has been providing practical support to those who have served in the Armed Forces and their dependents. It makes a profound difference to so many lives every day through its welfare work, campaigning, and as champions of Remembrance. It is a huge honour and responsibility to lead the organisation and to ensure it continues to meet the needs of those who have served ourcountry.'
At RNID, Mark oversaw a period of significant transformation and led the development of a new corporate strategy underpinned by four strategic programmes based on customer and supporter insight. He introduced a new financial and operating model and led the introduction of a new organisational structure and matrix working with increased focus on flexibility, agility, and trust.
During his time at RNID, Mark also played a leading role in the Disability Charities Consortium of ten national disability charities to co-ordinate advocacy and influencing government. Prior to his role at RNID, Mark was CEO at Scope and has spent his whole career to date in the charity and social sector.
The current Director General, Charles Byrne, will step down on Thursday 30th November after ten years with the charity. The RBL's Executive Director of Services, Antony Baines OBE, has stepped up as Interim Director General until Mark Atkinson starts in post.
The RBL Board of Trustees
The RBL Board of Trustees sets the organisation's overall strategy and direction.
Learn more about the Board