Cpl Apassara Wichaisri, a military nurse working in the NHS, had just moved to a new hospital in North Yorkshire to work in Critical Care, when news of the Covid-19 virus began to surface.
Having worked at Frimley Park Hospital, Surrey, previously Apassara was just getting used to working at James Cook University Hospital in Middlesbrough, having joined in February, when preparations for the pandemic began.
"When I first started it took a lot to get used to; the new protocols, the new equipment because it was a different Trust, a different hospital so they do things differently.
"I had some time to get used to that, and then word of Covid started building up and we started preparing ourselves for our first wave of patients towards the end of March and our ITU is split into two - one side for the Covid patients and the other side for non-Covid patients.
"For the first week, I was put on the non-Covid side and I would see my colleagues going into the Covid side, and then after a few hours they'd come out for their break and they'd have marks on their faces from the PPE.
"I've not experienced anything like that before; many people haven't experienced that before. It was all a bit surreal, I didn't feel like it was happening.
"And then suddenly there was a massive rush, and we were overflowing with patients and we had to expand our Covid units. We made other wards into critical care beds for Covid patients because there was such a huge number.
It was terrifying, something none of us were used to, but everyone was amazing coming together and helping.
"Because the disease was so new as we didn't really know the nature of it. Every day was a learning day and I think getting used to the PPE was a bit trickier for us, but then we just made sure that we were going out for regular breaks and it was fine after that.
"We'd also been getting loads of chocolate and people would bring in baked goods. That was just amazing, you'd come out of your shift and you'd have some cakes and brownies waiting for you - that definitely helped."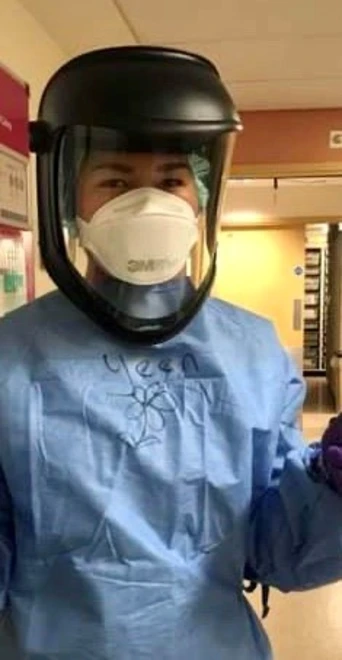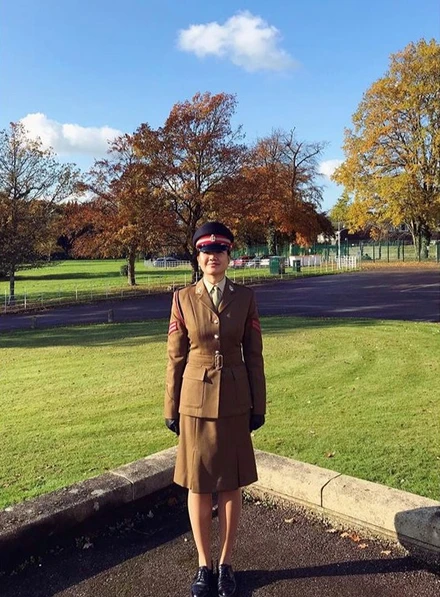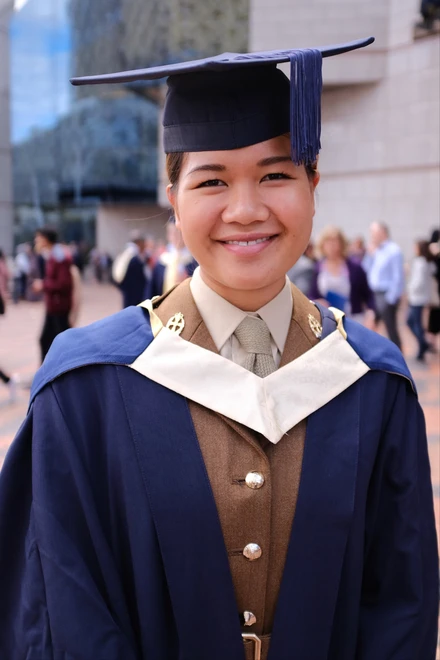 Having passed the first peak, Apassara explained that things had begun to become more manageable in the summer and patient numbers were not rising to the levels seen earlier in the year.
"The number of patients who were getting admitted wasn't rising as rapidly as before, so for a while it was pretty stable. One week we had to expand slightly, but it still was not at the peak of where it was back in April and May.
"I think even though everyone is still quite exhausted from the first wave, we're a bit more prepared for it and kind of we know what to expect now. So, now hopefully it's not going to get as bad as the first wave - but I can't say for certain."

Apassara had always wanted to join the Army and become a nurse. When she found out she could do both she knew she had found her calling.

"I thought oh wow, that's just perfect for me. After college and my A-levels, I applied to join the military and was successful and I went to do my basic training in Pirbright. Straight after I finished training, I went to Birmingham City University to do my degree in adult nursing."
After a three-year degree Apassara qualified and was posted to a joint hospital group where military units are embedded and work alongside the NHS.
"There's probably between 100 to 200 military personnel working within the hospital at any time, so there's plenty of us working within the NHS at the moment."
After completing her training as a nurse Apassara decided she would specialise in critical care and believes her military training helped her to adapt to the unprecedented situations that Covid-19 presented.
"I think to some extent the military training has helped, for us certainly, military personnel, the training that we've done probably helped with our resilience in it all…because we are trained to be deployed in a setting that's out of the norm and a bit unexpected.
"I can't speak for everyone, but I'm sure we all felt we knew our roles and that we had a job to do and it was our duty to go into work and do what we need to do, whatever the outcome."