Flt Lt Samantha Rawlinson is part of the Royal Air Force Medical Service and has recently been working on an Intensive Care Unit in Birmingham, supporting the NHS during the Covid-19 pandemic.
Samantha, 27, joined the RAF as a medical cadet at University.
"I've always been interested in the armed forces," she says.
"I was drawn to the camaraderie, leadership and teamwork found at all levels within the military."
Support RBL
Our support is a lifeline for thousands of serving and ex-serving personnel and their families.
Donate
When the second wave of the pandemic began, Samantha began work on the Intensive Care Unit at Birmingham QE Hospital.
"The Armed Forces are always here and we'll always be here supporting the country - this time the challenge has been Covid," she explains.
"The military has had a huge part to play, from building the Nightingale Hospital to supporting the testing capability.
"Military medics have been embedded in the NHS and supporting national healthcare delivery since long-before Covid, but the pandemic has required us all to change how we work.
"During the pandemic the spotlight has been on military medical services and we have all had to evolve our practices to react to this new threat."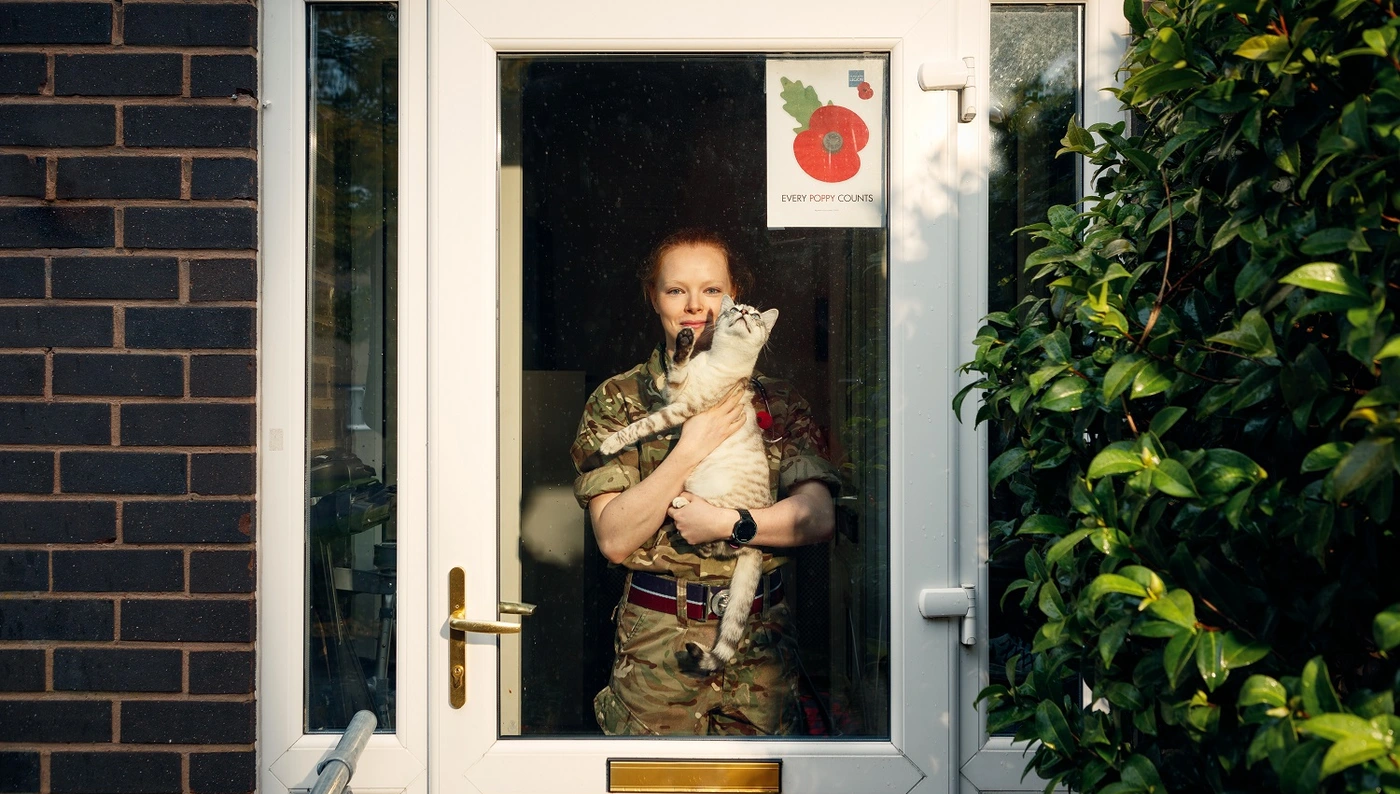 Now working on the Defence Medical Rehabilitation Centre Covid-19 Recovery Service at DMRC Stanford Hall, Samantha is called on the public to support the Poppy Appeal.
"I didn't realise just how much the Royal British Legion does for the Armed Forces Community," she says.
"There's a misconception that they only focus on the elderly veterans, but RBL does so much to help younger veterans and the current serving personnel.
"The need for this support hasn't gone away just because there are fewer Poppy Appeal collectors on the streets this year. "
Fundraise for the Poppy Appeal