After becoming separated from his wife and children for 10 months during the Covid-19 pandemic, we helped reunite Army veteran Chris with his family in time for Christmas in 2020.
Chris Brogan joined the Army straight from school and served for 17 years in the Royal Corps of Signals, deploying to Bosnia, Kosovo, Iraq and Afghanistan during his service.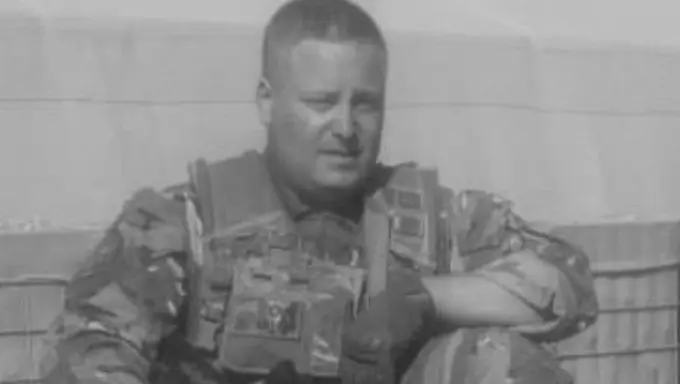 When Chris decided to leave the Armed Forces he wanted to pursue a career in medicine.
"I decided that my next career would be in Medicine, so for my resettlement I trained as an Ambulance Technician," says Chris.
"Transitioning from soldier to civilian was difficult at times, but not as hard as I feared it would be and it was not long before I was looking to the horizon for the next adventure."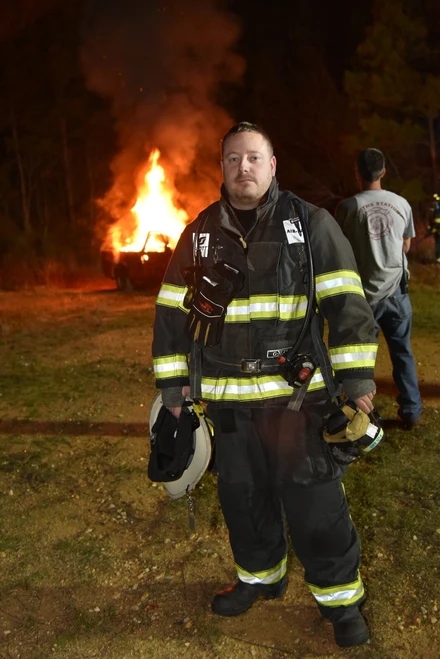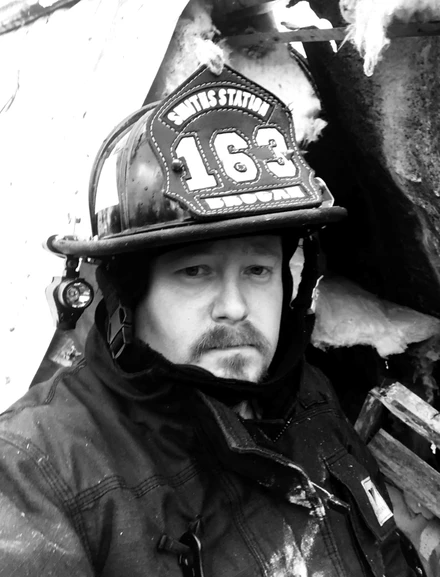 When the chance came for the family to move out to Alabama in the USA where Chris's mother and sister both live, it was an opportunity they couldn't turn down.
The family settled well, and Chris secured a place at a US university to study for a degree in emergency medicine.

"We lived happily in our community for five years, becoming fully involved in the community and American life," says Chris.
"I even joined the local volunteer fire department and worked for them without pay for most of that time.
"I got an insight into how American first responders work and gained a lot of experience in both firefighting and emergency medicine."
After completing his degree and qualifying as a Paramedic, Chris applied for a working visa. But when this was rejected, the family had to make the difficult decision to return to the UK.
"During our time in the US, neither my wife nor I were permitted to work for income," explains Chris.
"The conditions of my student visa required us not to work or claim benefits.
"We had saved a lot prior to coming and had money from selling our house so we were not destitute, but finances were becoming an issue.
"With our savings nearly depleted and being denied permission to work and our visa expiring we were left with no choice but to leave the US.
"We had nothing back in the UK, no property, no furniture, no family. We were facing a disaster and not enjoying the prospect of having to leave my mother, sister and all our friends behind."
With no way to remain in America, Chris decided to return to the UK in February with a plan to get a place ready for this family.
"I managed to get emergency accommodation at the RBLI village in Aylesford, Kent and in February 2020 I said goodbye to my family.
"I returned to the UK to start the process of building a new home here with the intention to move the rest of family over in the next month or so."
However, his timing could not have been worse as the Covid-19 pandemic and subsequent lockdown meant his family could not join him in the months that followed.
I was away from my family and alone in the UK for 10 months during a pandemic.
Finding work was also proving impossible for Chris as his US qualifications needed to be assessed, scrutinised and approved before he could apply for a Paramedic licence in the UK.
"I had nowhere else to turn and with my family stranded in the US, I was facing the grim prospect of perhaps not seeing them again," says Chris.
"Once again RBL and RBLI came through spectacularly. The RBLI was able to find me a suitable house to rent close by and RBL were amazingly helpful with everything else!
"Not only did they help furnish the property, but they also had the property recarpeted, arranged to fly the rest of my family and even our adorable dog that we all believed would have to be left behind in the US."
Chris's family arrived in the UK on 15 December 2020, just in time for Christmas.
"We celebrated a frugal Christmas this year, but it was one of our best ever as we were all together and safe."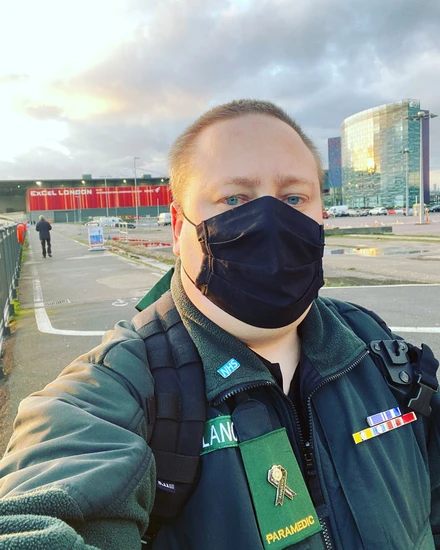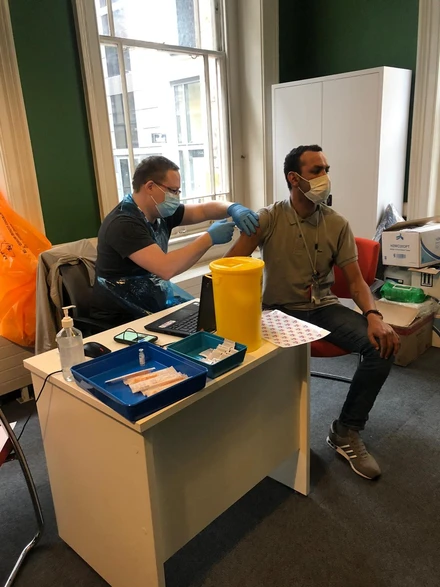 Chris's Paramedic licence was eventually approved and now he's working full-time at the NHS Nightingale Hospital in London.
"I was supported every step of the way by my phenomenal RBL case worker Becky, who worked tirelessly during the pandemic to solve a very complicated and complex situation.
"I will never be able to thank them fully for what they have done, I will forever be in their debt, they have truly given me and my family a second chance and helped us get back on our feet."