Health visitor Lorraine Dooley served in the Queen's Alexander Royal Army Nursing Corps before working in the NHS. During the Covid-19 pandemic she volunteered to go back to her roots in District nursing.
Lorraine always wanted to be a nurse and started her training in 1987 before joining the Queen's Alexander Royal Army Nursing Corps (QARANC) in 1993.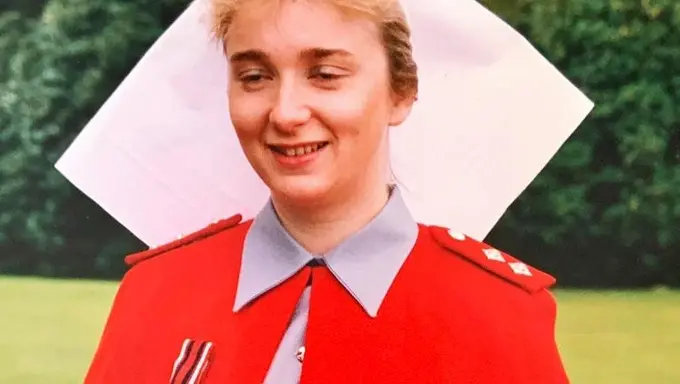 She served for four years in postings in England, Northern Ireland, Germany and Cyprus.
After meeting her husband, who is also in the Armed Forces, she left QARANC and began working the in the NHS.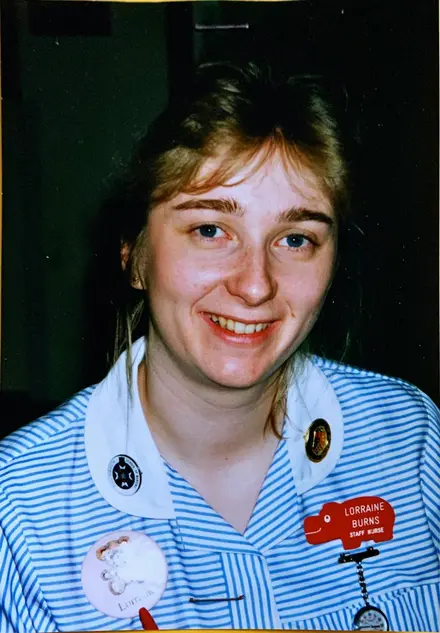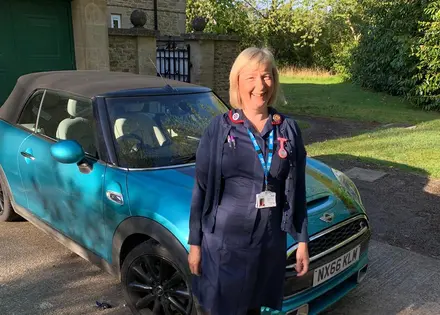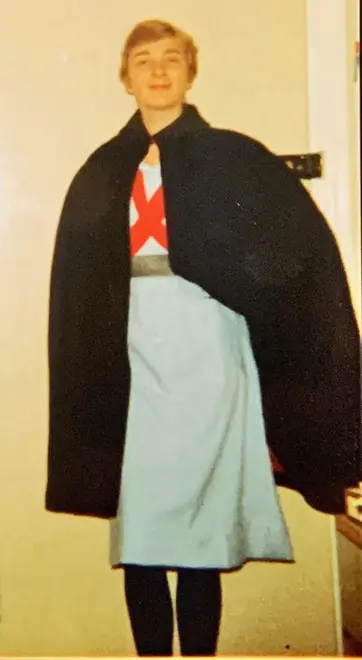 I've always been very proud to work for the NHS
"I think nursing is a very privileged job, you see people at both their best and most difficult times and are able to be a part of that.
"It is hard work and stressful at times but always rewarding.
"I have always enjoyed the team ethos that is essential within the NHS for us to all function and do our jobs," she adds.
"My colleagues have always been there to rely on and we support each other through difficult times."
During her time as a nurse Lorraine has worked in children's wards, medical centres and Accident and Emergency departments. She then trained as a Specialist Public Health Nurse – Health Visitor, working with families in the early years to provide vital public health advice and support.
Over the past few months, Lorraine has returned to the front line to help support the NHS during the Covid-19 pandemic.
"I felt a sense of needing to help and take part as Covid-19 news started to break but also a sense of trepidation at what was to come," she explains.
"Initially I redeployed back to district nursing and was nursing again.
"It was lovely to be back working clinically and also to be with a different age demographic.
"I then returned to health visiting - families have needed support more than ever."
Lorraine has we continued to support families with routine contacts but also with specific advice related to concerns arising from the pandemic.
"Sadly there has been a rise in domestic violence and families that have struggled with different aspects of the impact of the lockdown," she says.
"We have continued to visit and support these families through hardship and difficulty.
"Some families have been fearful of accessing healthcare and have needed reassurance that GP's and A&E are still there to care for them.
"We have strong ties with other agencies and all work together.
"I'm very proud to have played a part and to have helped during the pandemic in acute District Nursing but also in Specialist Public Health Nursing," adds Lorraine.
"We still have a way to go before we are through this but I have a good team around me.
"This year is the 200th anniversary of Florence Nightingale's birth and many parties and celebrations were planned – she would have been proud of the dedication and commitment the whole workforce has shown in these challenging times!"