Nine-year-old Maisie is selling cakes and poppies outside her school to raise money for the Poppy Appeal after we helped support her dad Duane, who left the Army earlier this year.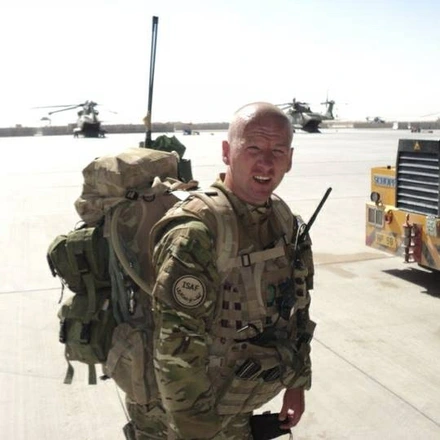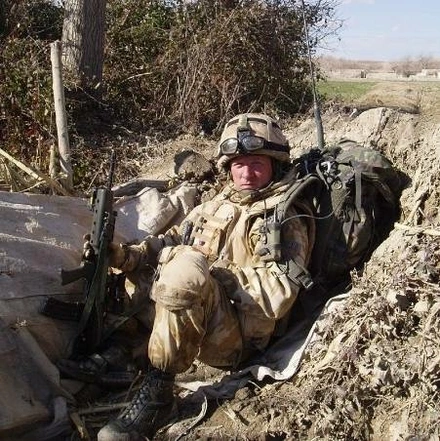 After a 30-year career, Duane was medically discharged from the Army in 2018.
Struggling with his injuries we stepped in to support him and his family.
"When I came out of the Army it was tough," says Duane.
"I'd known nothing else for three decades, then things started to go wrong with my injuries.
"But a lady from the Legion came to the house, got everything sorted and put me back on track.
"When you keep jumping out of helicopters it takes its' toll on your knees, and I'm deaf in one ear from one particular blast, but I've managed to get myself a part-time job and things are really looking up now."
Who we help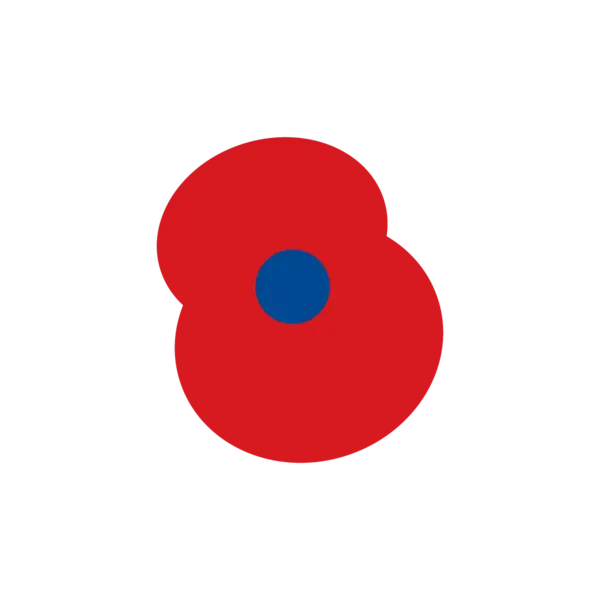 £50m
In 2018 our volunteers helped us distribute 40 million poppies, raising over £50 million to help support the Armed Forces community.
Donate
To say thank you Maisie is raising money for this year's Poppy Appeal.
"When dad came out of the Army he needed lots of help," she said. "He's had ten operations on his left leg and has spent lots of time in hospital – I would sit by his bed reading to him to make him happy.
"But the Poppy People have helped all of us as a family and so I want to give something back by raising money.
I'm very proud of my dad, he's my hero.
"This has all come from Maisie herself" added Duane.
"She just turned to me said she wanted to do something for the 'Poppy People' because they'd helped her dad.

"I'm so proud of the family, but Maisie's a little diamond and I've been overwhelmed by the support from the school and the local community."