Second World War veteran Ken Judd, 97, is a resident at the Legion's Galanos House care home, which relies on donations from the Poppy Appeal to care for elderly veterans in their times of need.
"I couldn't find a better home. They look after you, it's a really good place," Ken says.
Ken served in the Royal Navy for five years as part of their Fleet Air Arm during the Second World War, volunteering for the Fleet when he realised, they got extra 'flying pay'. "When I knew that I was first in the queue."
Ken was based in West Africa for two years where the Fleet's main job was to escort convoys down from the UK and safely into Freetown Harbour before the convoy split-up and went on their ways to various destinations out of the reach of the U-Boats.
Although he wasn't aware at the time, a passenger on one of the ships Ken escorted, was his brother who was an Army Officer and had been posted to India.
"He had a rough time, although he wasn't captured, the jungle fighting took its toll and he was a physical wreak on his return home and spent a long time in hospital after the war," Ken explains of his brother's time in the war.
After returning to the UK from West Africa, Ken did a number of training roles and also a spell at a Service trial unit in Scotland before deciding that that role was "boring, so I volunteered to go out to Japan."
It was whilst he was on embarkation leave before departing to Japan that the Japanese surrendered, and the war ended.
"It was a feeling of relief that it was all over rather than something to celebrate. I certainly didn't feel like celebrating."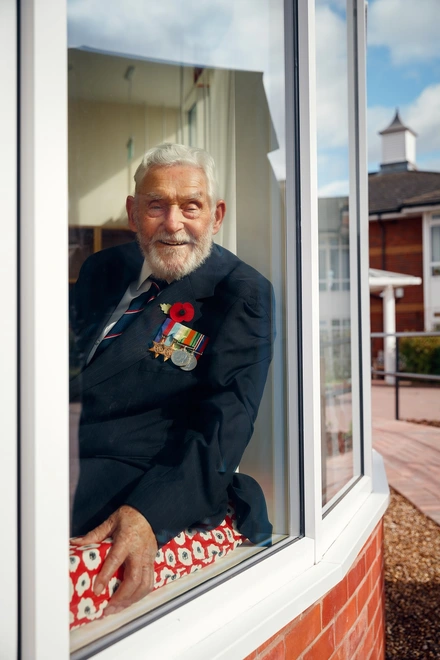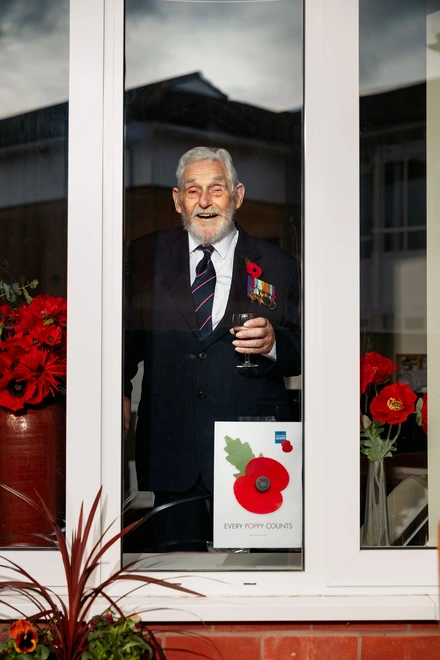 Remembering the fallen
Ken explains that Remembrance has always been a part of his life and recalls poppy selling with his father before the war.
"I distinctly remember the Remembrance Day commemorations in my village," Ken says.
"When I was 6, we went to the village square with my school, and each year someone got to lay the wreath on the big cross monument, you had to walk up these steps. I had the honour of doing it that year, once I laid the wreath, I had a big smile on my face, as I was so pleased, I was able to take part.
"My Dad told me I shouldn't have been smiling, but I so proud to be involved.
"That year I also went out poppy selling with my father, door to door in our village, the neighbouring village and all the outlaying farms, I carried the money tin.
"A couple of years later, my father's job changed, and he was no longer able to do it, so I carried on my own, taking the poppies and the tin, around the two villages. I did that up until 1938 and then the war started the following year."
While Ken cannot physically be involved in this year's Poppy Appeal, he is supporting the Legion by sharing his story to raise awareness of the Legion's work with veterans like him, which is only possible thanks to donations from our annual Appeal.
Fundraise for the Poppy Appeal
"It does mean a lot to be asked to take part this year, it's something I've been involved in since I was a boy and the Legion do a lot of good work, a lot of it is not appreciated."

"It's important to remember all those that suffered to give us all these years of peace."