On 8 August 2018, John Green joined Legion members to visit the battlefields of the Somme and Ypres before marching to the Menin Gate.
John carried a Standard, while his 17-year-old Grandson, Edward, laid a wreath wearing his Great Grandfather's medals.
83-year-old John Green has been a member of the Royal British Legion for over 50 years. In August he joined over 1,000 Legion members for the Great Pilgrimage 90, a recreation of the 1928 Great Pilgrimage, whereby veterans and widowed wives visited the battlefields of the Somme and Ypres before marching to the Menin Gate.
Military connections
John's father, William Leslie Green, served in the First World War. He was in the 46th North Midland Division and fought all along the Western Front - from Ypres to Passchendaele, Vimy and on the Aisne.

As a sergeant with the 8th Battalion Sherwood Foresters he won the Military Medal for action at the Hohenzollern Redoubt. He was then transferred to the 1st Battalion, Sherwood Foresters and was soon awarded the Military Cross for action at the bridge of St. Christ on the Somme.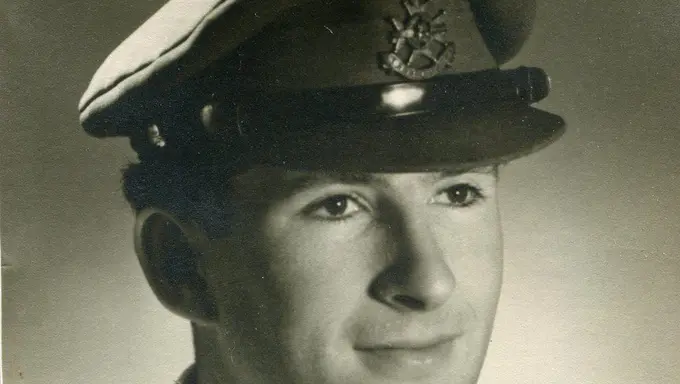 Unfortunately, Captain Green was badly wounded in France in March 1918. After refusing to have his leg amputated, he remained in hospital for three years due to the severity of his injuries. He never made a full recovery and sadly died as a result of war wounds many years later in September 1951 when John was just 16 years old. It was revealed at Captain Green's funeral that he had previously been recommended for a Victoria Cross by the Divisional Commander.

For many years Captain Green had worked for the welfare of local ex-servicemen. In his obituary it reads: "His work for the British Legion was a service of love."
He was a gallant man, obviously
"I was a young chap when he died so I wasn't really aware of what he had done. It was only much later that I realised. I've now got all the letters that he sent home from the front and I've put them together in a book for the family."

"The Foresters took a hell of a battering all along the Western Front - from Ypres to Passchendaele - it's amazing how he managed to survive mentally let alone physically."
John's military experience and work for The Poppy Appeal
Following in his father's footsteps John also went on to join the Sherwood Foresters in 1953 when he was 17 years old, where he served for five years. He held a regular commission and served in Germany and Libya but had no active service.

"I joined because I had to - I was earning 1.10 shillings in Sheffield as an apprentice silversmith but I heard that you got £250 at the end of service in the army. It was a good life but I was lucky - five years in the army and I didn't have to shoot anybody or have anybody shoot at me."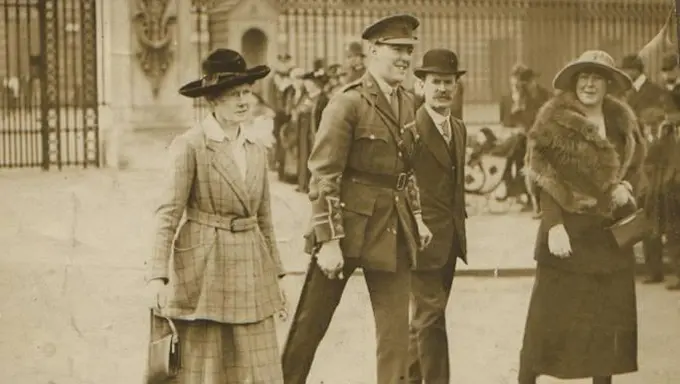 When John left the army he joined the Legion and has been collecting for the Poppy Appeal ever since. He is now Chairman of the Henley branch and was recently awarded The Royal British Legion gold medal.

Continuing to support veterans is something that runs in the family and John says that he learnt an important lesson from his late father, who even in his injured state, worked to support injured ex-servicemen: "However badly your situation is there are always those worse off."
Linking the past with the youth of today
At GP90, John took the role of Standard Bearer and his Grandson, Edward, who studies at Henley college, was a wreath layer and wore his Great Grandfather's medals.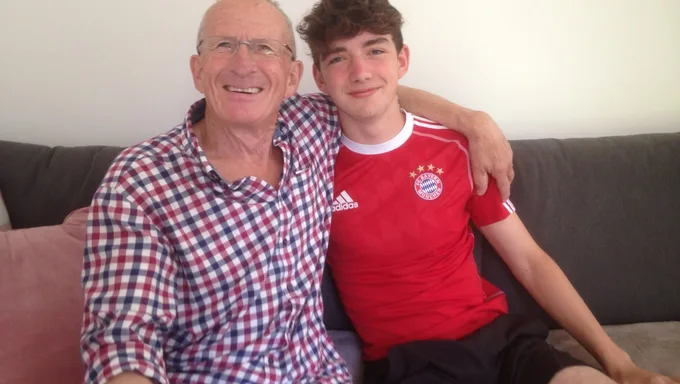 It's all about the education of young people so that they don't forget what happened
"It was a terrific opportunity to be on parade with my Grandson. I was surprised at how enthusiastic he was to come with me and lay the wreath for Henley.

"That's something that's so important - linking the past with the youth of today. It's all about the education of young people so that they don't forget what happened, what the sacrifice was and make sure that these awful things don't happen again.

"We had the continuity of three generations attending and bearing the medals of the war."