A disabled youngster in Wirral has a new lease of life after we teamed up with other Armed Forces charities to provide him with a purpose-built trike.
Graham and Leanne Wells from New Brighton contacted us in a bid to raise almost £12,000 for the trike and a specialist bed to allow their six-year-old son, Jamie, to go on holiday and spend time with his grandparents.
Army veteran Graham served for almost a decade with the Royal Signals and now works as an electrician.
That single phone call has changed our lives.
Leanne, who studies occupational therapy at Liverpool University, said: "We were keen to give Jamie a better quality of life, and had been looking at ways we could raise the money.
"My Nan suggested ringing the Legion, and that single phone call has changed our lives."
Leanne spoke to Legion Case Officer Colette Hitchmough who then reached out to other military charities including ABF The Soldiers' Charity, the Kyte Charitable Trust and the Royal Signals Charity.
Together, the four organisations were able to provide the funds required.
Leanne said: "We've previously raised money on our own to adapt our home for Jamie, but the Legion has taken it to another level.
"I speak to Colette regularly now and to see Jamie out on his trike with his brother Leo (nine) is just incredible."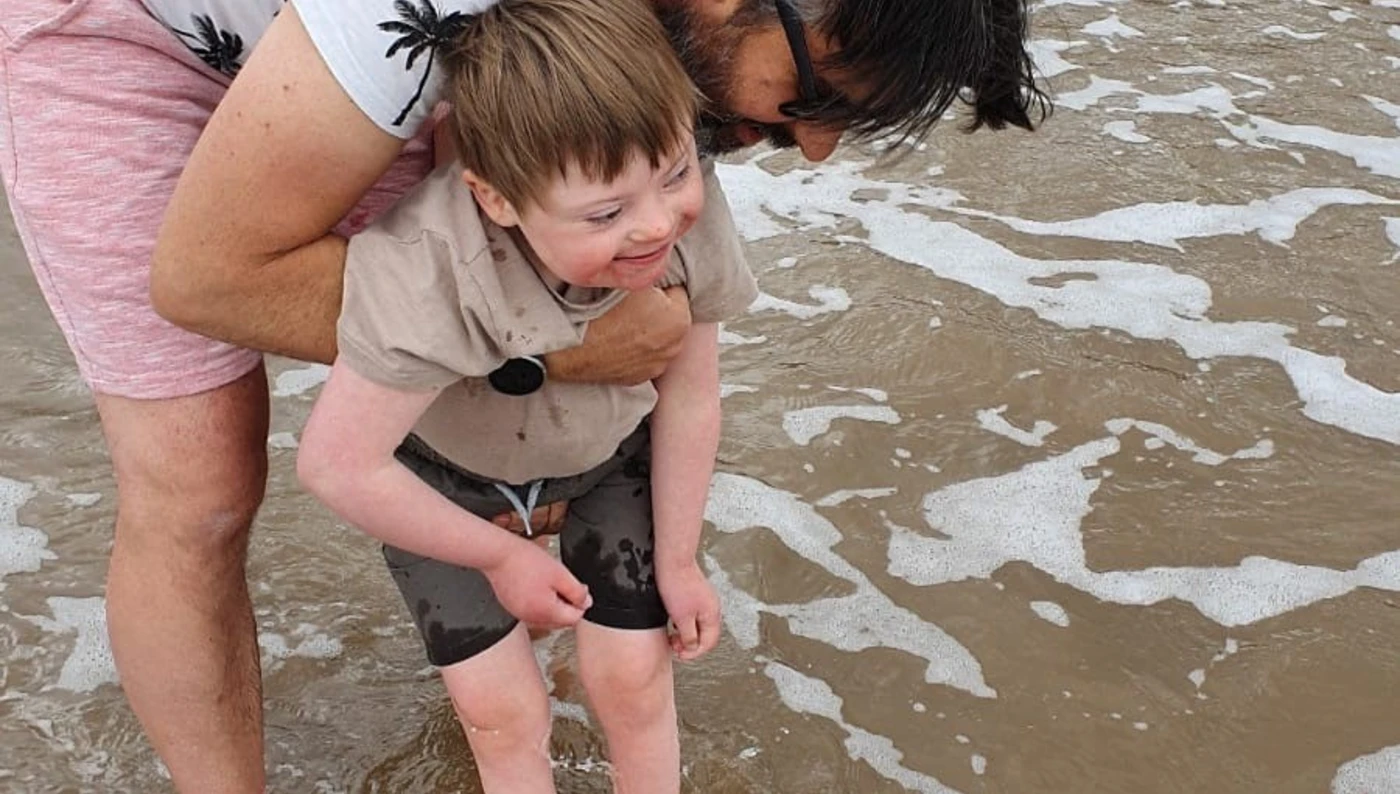 Jamie has faced major health setbacks throughout his short life, and is not yet able to talk or walk.
He was born with Down's syndrome, but at eight months he developed a devastating form of epilepsy, infantile spasms, which left him confined to hospital for long periods and unable to swallow – even today he is tube fed.
On top of this, he was diagnosed with a bowel condition called Hirsprungs disease and now has a stoma bag.
Jamie has been super brave and makes us proud every single day. Leanne, Jamie's mum
Legion Case Officer Colette Hitchmough said: "The Legion is delighted to have been able to coordinate this effort to provide the funds needed to improve Jamie's quality of life.

"The support from ABF The Soldiers' Charity, Kyte and the Signals has been brilliant and has allowed us to put this support in place.
"Jamie has demonstrated incredible bravery and resilience and it's the least he deserves."