Women in the Commonwealth have played vital roles in conflicts, from the First World War to the modern day.
To mark Commonwealth Day and International Women's Day, explore how their roles have changed over the last 100 years and discover the stories of Commonwealth women who have pushed the boundaries.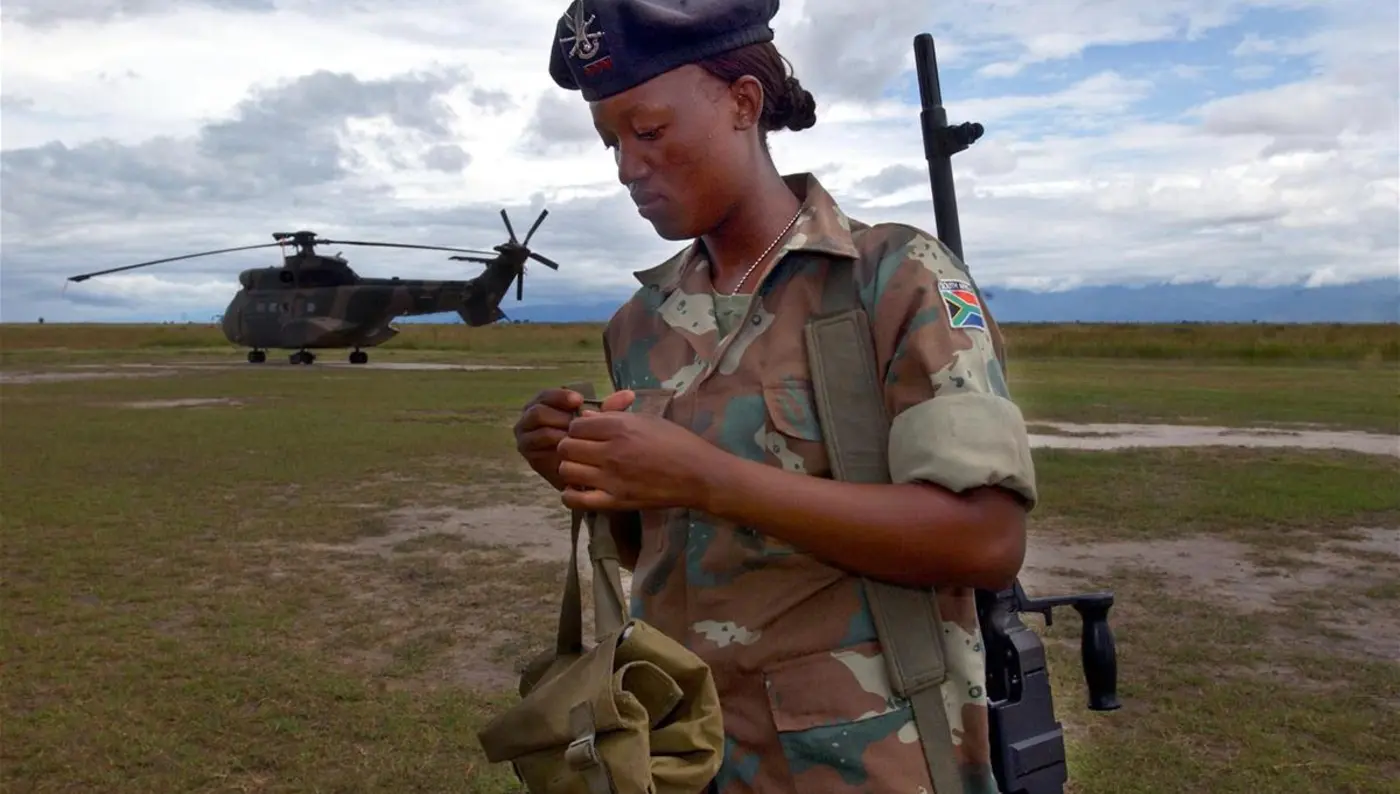 The changing role of Commonwealth women in war
When the First World War began, there were no military roles for women except nursing.
2,139 Australian nurses served during the conflict as well as 3,141 nurses from Canada.
The role of Commonwealth women in the military changed significantly during the Second World War.
With a lack of established women's services, such as the Auxiliary Territorial Service (ATS) in Britain, women who wished to support the war effort formed their own organisations.
Kenya Women's Emergency Organisation
The Kenya Women's Emergency Organisation was formed to fill numerous roles, from running canteens to feed African soldiers, to providing a nursing service and training local women to spin and weave so that they could support their families whilst the men served.
They also took charge of the welfare of the thousands of Polish refugees who fled Europe and from 1942 onwards arrived in Kenya.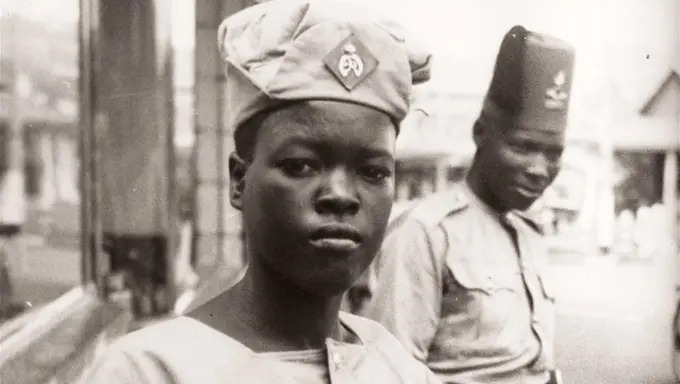 Maori tribes in New Zealand worked in the food industry, gathering and preparing seafood and non-perishable items to be sent overseas.
Maori women also served in the Women's Auxiliary Army Corps.
At its peak, it had a strength of nearly 4,600 serving personnel.
Women in Africa also played a vital role in food production, processing palm oil products and walking miles to collect cocoa from farms and bring it to market.
Britain's female auxiliary services invite Caribbean women to apply
In 1943 Britain's female auxiliary services invited Caribbean women to apply and placed adverts in the local press.
19-year-old Connie Mark leapt at the opportunity and joined the Auxiliary Territorial Service (ATS) which supported the British Army.
Born and raised in Kingston, Jamaica when it was part of the British West Indies, Connie felt it was her patriotic duty to support the war effort.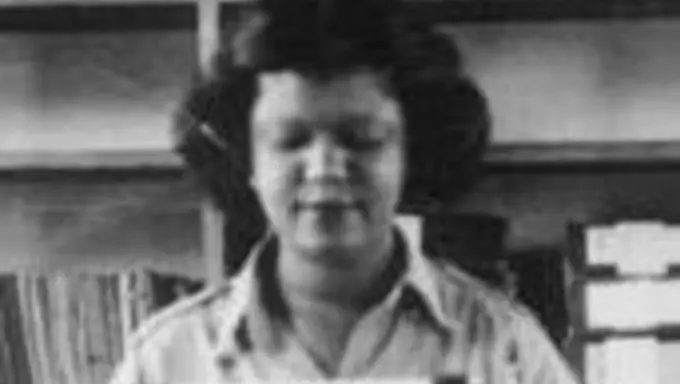 An estimated 30 Caribbean women joined the ATS and around 80 joined the Women's Auxiliary Air Force.
The majority of female recruits went to Britain. But Connie remained in Jamaica where she worked as a medical secretary at the British Military Hospital in Kingston.
She typed up the medical reports of war casualties and bombing victims, and was on call 24-hours-a-day.
Looking back, she remembered the sadness at seeing healthy men embarking for service, only for them to return on hospital ships with terrible wounds.
After six months Connie was promoted to Lance Corporal and six months after that to Corporal.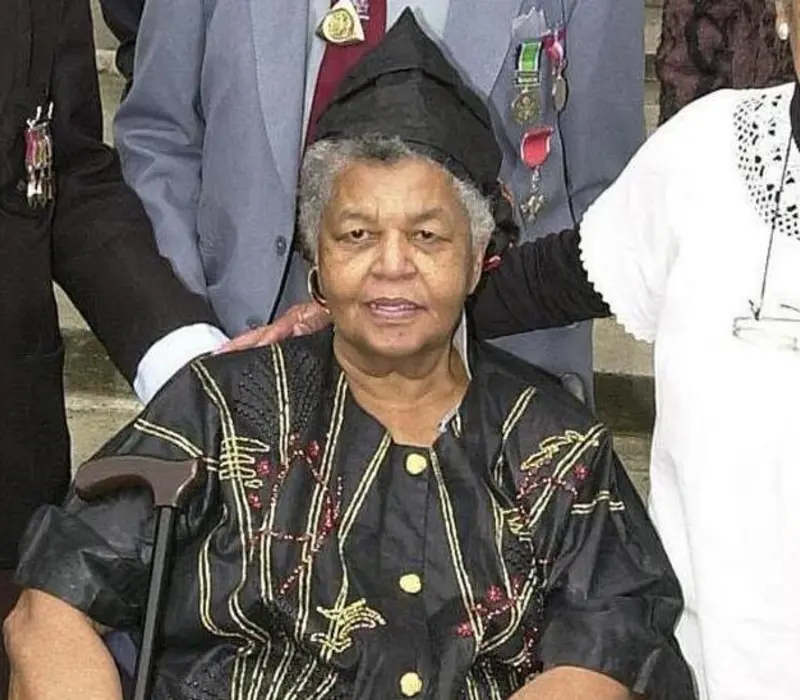 I was very proud that I was in the Army.
In 1954 Connie relocated to the UK with her first husband who played cricket for Durham.
As a member of the West Indian Ex-Servicemen and Women's Association, she tirelessly campaigned for the West Indian contribution in the Second World War to be fully recognised.
Connie finally received her British Empire Medal for meritorious service in 1991 and an MBE in 1993.
Women's roles in the military become more defined
In general, women were not allowed in combat roles, but there were a few exceptions.
In South Africa, 500 women were trained as Range Takers for the various Coastal Artillery batteries from Saldhana to Durban. The Artillery Specialists - Women's Auxiliary Service (AS WAAS) was an elite artillery unit and although they did not fire weapons, they were listed as combatants.
The Second World War proved women could serve effectively in the military and by the end of the 1950s all the women's auxiliary services across the Commonwealth had been made permanent.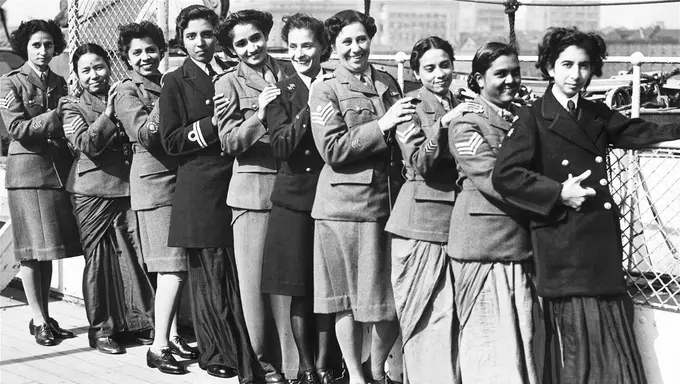 Although many services were subsequently scaled back, some countries were more progressive.

The Royal Canadian Air Force began accepting women as early as 1951.
In the 1960s when Canada's Army, Navy and Air force were unified as the 'Canadian Armed Forces', the remaining women's services were fully integrated into the main services. By 2000, Canadian women could apply for any role.
Jamaica, South Africa and New Zealand integrated their women's services into their main branches in the 1970s, followed by Trinidad and Tobago in 1980.
One of the first women to earn RAF wings
Growing up in Pretoria, South Africa, Jackie Moggridge dreamed of flying whilst watching the aeroplanes of the Royal South African Air Force and went on to become a pioneer of women's rights.
Aged 16 she moved to Britain to study at Witney Aeronautical College, Oxford and was the only woman training to be a pilot at the college.
When the Second World War broke out she applied to join the RAF but was rejected because she was female. Instead she joined the Women's Auxiliary Air Force as a radar operator and helped identify enemy planes.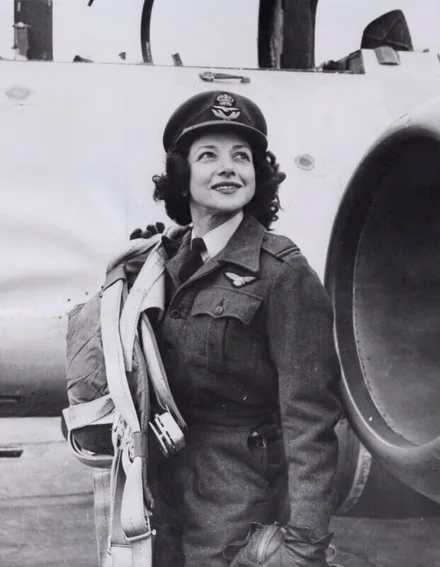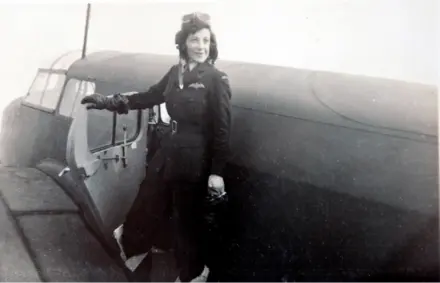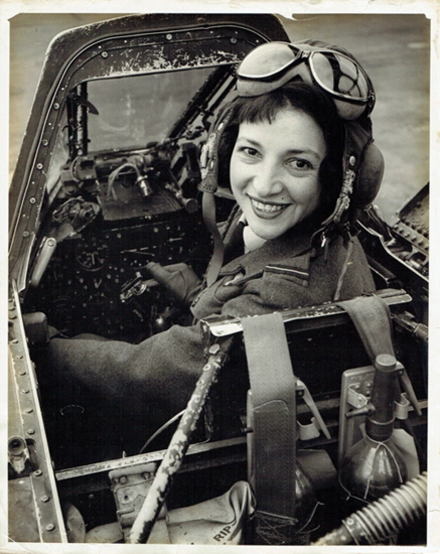 In 1940, aged 20, Jackie was accepted to fly in the Air Transport Auxiliary (ATA).
She was the youngest of the first 15 women chosen and eventually 168 women, drawn from across the Commonwealth, Europe and North America, would fly for the ATA from 1940 to 1945.
During this time she ferried 1,438 planes to waiting RAF pilots, flying 82 different types of planes.
At 5ft 3" she was too small for many planes that were designed for men, and would use her parachute, log books and cushions just so she could reach all the controls.
Jackie was awarded the King's Commendation for Valuable Services in the Air after the war and was determined to continue flying.
From 1948-1954 she was a pilot in the Women's Royal Air Force Voluntary Reserve, where in 1953, she was one of the first five women to earn their RAF wings. The next woman would not earn her wings until 1991.
Determined to continue flying in a man's world she became a pilot for Channel Airways and was the first person to be awarded The Jean Lennox Bird Trophy for 'Furthering the cause of women in Aviation' by the British Women's Pilots Association for becoming the first female commercial airline Captain.
Images: © Spitfire Girl: My Life in the Sky
Learn more about Jackie Moggridge
Jackie's greatest wish was to inspire girls to fly.
Over her lifetime she flew 501 Spitfires and her last flight was in 1994 when she was reunited with the same Spitfire she had delivered 50 years earlier to a waiting fighter pilot ahead of D-Day.
Commonwealth forces today
Women still only make up a small percentage of military personnel across the Commonwealth, but with new opportunities, the numbers are growing.
10.9%
of the UK Regular Forces are women.
As of April 2020, 10.9% of the UK Regular Forces are women, 16% of Canadian forces, and as of 2018, 17,9% of Australian personnel.
The UK Armed Forces employ about 4,500 Commonwealth citizens with many of the recruits hailing from Fiji, Ghana and Saint Vincent.
Over the last 20 years women have been able to take on more and more roles.
And since 2018 they have been able to serve in all combat roles alongside male colleagues.