When Poppy Pawsey was medically discharged she struggled to adapt to life outside the military.
Poppy joined the Royal Marines Band Service in April 2005 and was a saxophonist, singer and a violinist during her time in service.
Military connection
Joining the Forces wasn't something that Poppy had envisaged in her future. "My Nana was in the Women's Auxiliary Air Force and my granddad was in the RAF both serving during WWII," Poppy says.
"So, there was a military connection in the family, but I never thought it was a path I would take."
"I had an amazing career, I played at Kate and Will's wedding, the London Olympics, I served with the Royal New Zealand Navy Band for four months, I sang solo at the Royal Albert Hall in front of 7,000 people and Royalty.
"I travelled the world doing what I loved, playing music! I was at my happiest singing with my jazz band at dinners, doing our thing and making people smile. I loved my job and I was very lucky!"
Unfortunately, Poppy's career in the Band Service came to a halt in 2014 after she suffered an injury during a parade.
"I suffered an injury in my right hip after Horse Guards Parade, which resulted in years of suffering with chronic hip and back pain," Poppy explains.
"It got to the point where I could no longer stand on parade for more than 10 minutes without being in agonising pain."
Adapting after medical discharge
In 2017 Poppy began to struggle after she was medically discharged from the Navy, and her long-term relationship broke down. "My world came crashing down around me and I spiralled into a very dark place," Poppy says.
Support the Armed Forces community
Our support is a lifeline for many serving and ex-serving personnel and their families.
Donate now
"Not only was I suffering with the physical injury, but I now had the battle of mental health to deal with, something that totally side-swiped me and something I wasn't expecting at all," Poppy says.

"This impacted my family hugely, I wasn't a nice person to be around, they had totally lost their daughter and sister. I hated what I had become but I didn't have control over it.
"I had to remind myself to smile at people on the street, and if you know me smiling is one of my favourite things! I took all my anger, frustration, bitterness out on them and on myself.
"My family didn't really know how to deal with it either, they weren't expecting their daughter to struggle so much, and they were not equipped to deal with it.
"I lost all my confidence and never thought I would feel happiness again. Then Invictus came into my life."
Poppy was selected to compete in archery and swimming at the Invictus Games in Toronto in 2017.
"Invictus changed my life forever," Poppy says. "I met like-minded people, I got to throw myself into sport again, I was able to talk about what I was going through with the support of Help for Heroes and the Royal British Legion!"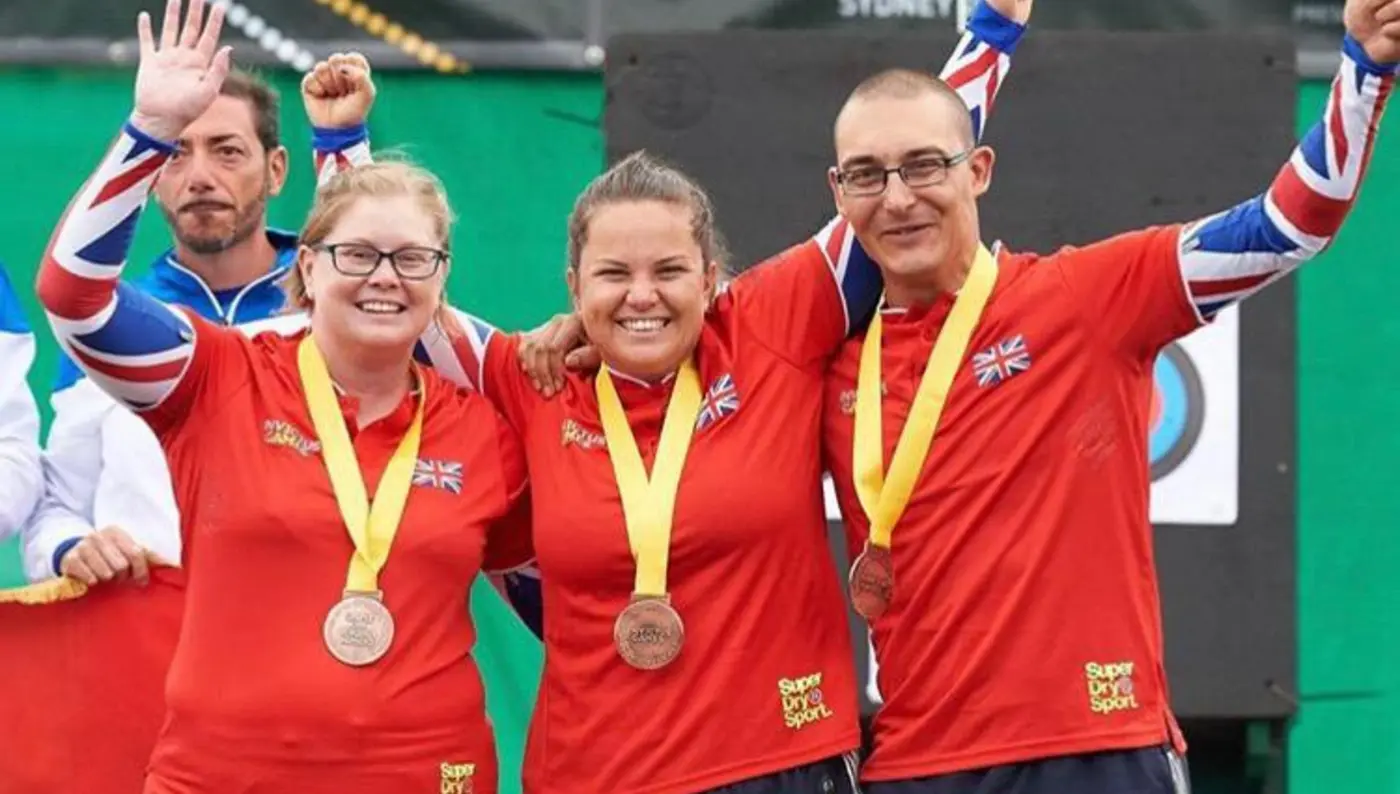 "I got my smile back and I was finally regaining my confidence even if it was a small bit at a time.
"My mum and dad came to Toronto and they were blown away, I don't think they fully appreciated what I had been through until then so that changed their life as well as mine."
In the same year Poppy was also accepted into the Forces Media Academy, a course that provides ex-service personnel with the training, experience and qualifications they need to forge successful careers in the media.
"I got accepted onto the Forces Media Academy which blew me away. An opportunity that I never thought I would get," Poppy says.
"I loved it and relished every moment and every opportunity, again something that would not have been possible without Legion funding and support."
However Poppy still felt like she needed time for herself and bought a one-way ticket to Australia when she secured a place in the Invictus Games in Sydney in 2018.
"I still felt like I needed to work a bit more on myself and my confidence, and so after finding out that I had made the team for the Sydney Invictus I decided to go out on a one-way ticket and rebuild myself back over in Australia," she says.
"I am currently still here, working in a bar, in paradise. I have qualified as a swimming teacher whilst being here.
"I have finally got 'me' back, I am content, and I am happy with who I have become, I truly believe that everything was meant to happen, no matter how hard it was at the time so that I could be where I am today in this moment in time."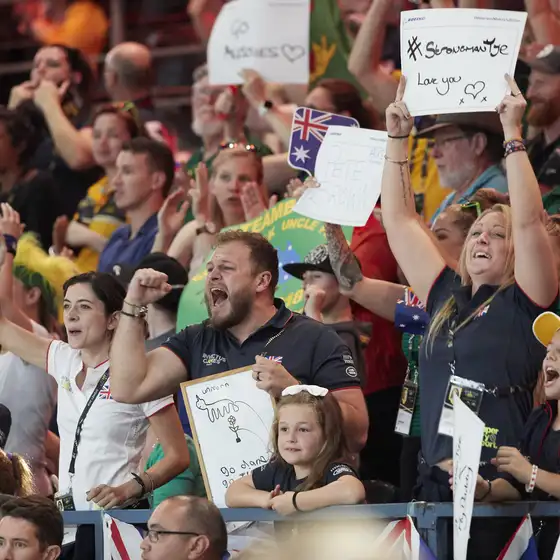 Every day our Armed Forces community make sacrifices at home and abroad.
We assist them in their physical and mental rehabilitation into civilian life.
Find out more