We are pleased to announce the Membership meet-ups have resumed and will be taking place this year in the following areas:
9 April – China Fleet Country Club, Saltash

2 July – Colchester United Football Club, Colchester
16 July – Marriott Hotel MetroCentre, Newcastle
We strongly encourage all members to register their attendance in advance. Please select the link below to complete the online registration form and we'll look forward to seeing you soon.
To find out more information, please get in touch at meetups@britishlegion.org.uk.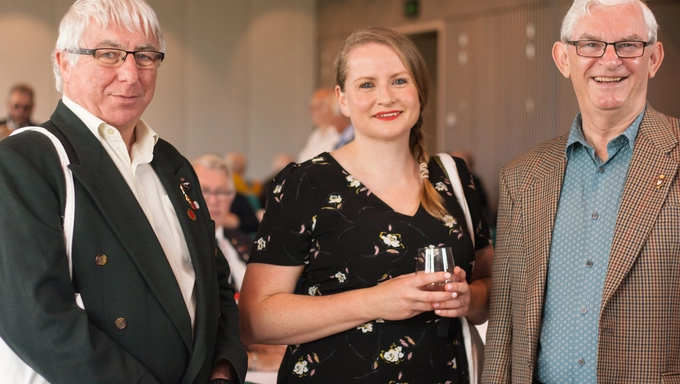 It was a great opportunity to network with colleagues and exchange ideas. Ken Mackay, Chairman of the Knowle Club
Who will be there?
Everyone is invited, so bring along friends, family members, and anyone else you know who is interested in the Royal British Legion.

Our area teams will be on hand to provide local information whilst other teams, such as fundraising and volunteering, will be able to provide specialist information.

Why should I attend?
Our members are a vital part of our national network and are involved in all that we do – from fundraising during the Poppy Appeal to providing local community support. It's your chance to ask the team your questions and explore the topics that matter to you.

We share inspiring stories and examples of where branches and members have really made a difference in their communities. We'll also give advice on how you can encourage others to follow in your footsteps. Plus you'll also get lots of free goodies from the day too!
We found the day very positive and forward thinking; being able to ask questions directly was invaluable. Robert Plumb, Chairman of the Hednesford Branch
What will the day look like?
Membership meet-ups are an opportunity to explore our work at your own pace, make connections and socialise with staff and members alike.
Each event has a series of break-out sessions alongside the main exhibition, where you can learn more about particular topics.
Teams and topics
Membership Hub
The core feature of the Annual Conference exhibitions, the Hub is a place for Branch reps to deal with a whole host of membership enquiries, whether this is to do with recruitment, renewals or the member experience.
Meet the Area Team
RBL's advice, information and support is managed out of 16 Area Offices. Discover how they work with members and what you can do to help.
Fundraising
Big or small, RBL raises funds through working with Corporate Partners right down to the community level. Explore the ways we raise funds and how this helps the Armed Forces Community.
Public Affairs and Public Policy
The PAPP team represent the Legion to various levels of government and lobby for policy change that improves the lives of the Armed Forces Community. Find out how to support their campaigns and share your experience to help build new ones.
Property
Does your branch own a Royal British Legion property? Meet the Property team and the Branch Property Trust team to learn some of the legal nuances of RBL property.
Clubs
Are you a Club Secretary or Club Chairman? Our Regional Club Relationship Managers will be on hand to offer advice and guidance relating to all things RBL Clubs.
Marketing
Promoting RBL can be a complex art. Meet the team responsible and explore how you can help further our reach.