Use your skills to raise money for The Royal British Legion from the comfort of your own home.
Get baking, take on some arts and crafts or teach a skill remotely. There are so many ways you can use your own skills to benefit others whilst supporting the Armed Forces community.
Get baking
Do some baking for your neighbours and leave the treats on their doorsteps in return for a donation to the Royal British Legion.
Doorstep baking
Involve your neighbours, friends and family by giving them a gift in return for their donations towards your fundraising target. Bake a cake and leave it on their doorstep for them to enjoy.
Call or message your neighbours, friends & family and offer to bake them their favourite cake or sweet treat.
Purchase the ingredients on your next shop if you don't have them in the cupboard already and get baking.
Organise a time to drop the goodies on their doorstep.
Share your JustGiving page information for the donation.
Show off some photos of your bakes with others who live locally and see who else wants a slice.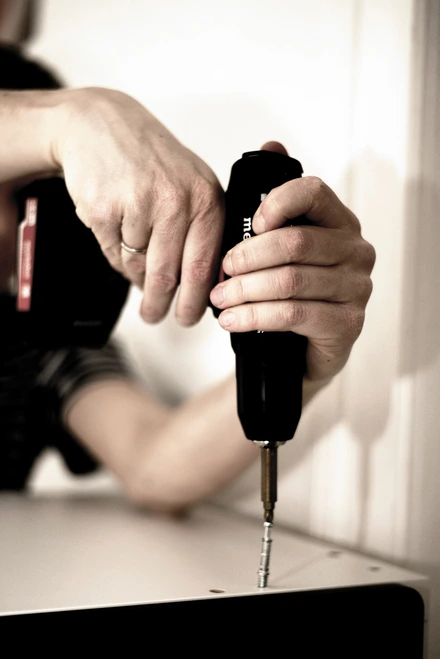 Build something useful
Do you have DIY skills that could be put to use? Leftover items from DIY projects that have been sitting around in a garage or shed could be used to build something useful for a neighbour, friend or colleague. Ask people to make a donation for each item crafted together, or if your skills let you down post a picture and ask people to guess what it was meant to be!
This is a light-hearted way to keep busy and to raise some funds to help you reach your fundraising target.
Rummage in your shed or cupboard for materials to help you decide on your DIY item.
Write a post for social media explaining what you're doing, why you're doing it and include a link to your online giving page.
Ask your friends and family to either donate or share your post so it reaches more than just your circle of friends. Highest donation could win the item.
If the item isn't worthy, simply ask people to guess the intended purpose was!
Either live stream your challenge or take some photos to post on social media to thank you donors and let them know that you did it.
Become a virtual tour guide
Make the most of your daily exercise and become a virtual tour guide. It's your chance to tell people all about the history and sights of your local village, town or city.
You can stream it live or send it to friends or family who request it.
Plan a route around your town or city that takes in all the best bits of where you live.
Put on your walking shoes and get your filming device ready for your route.
As you walk, tell people all about where you're going as if they were taking the tour with you. Around 20-30 minutes is probably the right length for the film.
Put a link to your Just Giving page at the end of the film and ask people to donate what they think is appropriate for your virtual tour.
*Please ensure you keep your social distance*
Get crafty
Get your creative juices flowing and make some arts and crafts for friends and family in return for a donation to the Royal British Legion.
Get crafty!
Can you knit, draw, bake or make music? If the answer is yes, then put your skills into practice and offer your friends, family and neighbours the chance to purchase one of your masterpieces.

Tell people what you're doing and get them to place their orders with you.
You could either create the item(s) of choice from your own materials or have people leave items at your door for you to transform.
Once you've worked your magic, let them know it's done and get them to donate towards your challenge.
Family tree research
It's time to delve into the wonderful history of our ancestors. Become host of your own Who Do You Think You Are TV show and offer to research the family tree of someone you know. See what secrets you can unfold for them and provide them with insight into their background.
Ask friends, family or colleagues if they would like you to research their family tree or if there is something they would like to know about their ancestors.
Ask them to provide as much information as they can - birth date and town is a good starting point. Agree how much time you're able to commit to researching on their behalf.
Once you know what they are looking for you could sign up to an online ancestor's website or start looking through the internet to build a picture of the history of their family.
Put together all your research and pass it on in exchange for a donation towards your fundraising target.
Teach a skill virtually
Do you have a hidden skill or talent that you can virtually teach others? You could teach anything from a fitness class like yoga or HIIT, to online lessons in a foreign language.
Teach a skill in a virtual workshop
Lead a workshop on Facebook or Instagram live to make it open for everyone, or create a private group and use Zoom, Google Hangouts or Skype.
Ask participants to donate to your online giving page if they attend.
Choose your skill, plan your workshop and set a date.
Use Skype, Zoom or Google Hangouts to set up a video chat.
Write a bit about what you're teaching, why you're fundraising and what your challenge is, share this when you invite people to your workshop.
Ask your friends to share this on their social media channels so you reach more than just your circle.
Host your virtual workshop!
Make and mend
Use your new spare time to get crafty and make one-of-a-kind items to sell online. Whether it's making something new from scratch or sprucing up an old, unwanted object, there's someone out there that would love your creation.
This could be a great project to focus your attention on and an easy way to increase your fundraising. Use a pick-up courier service to send your items if available.
Choose what you want to make. It could be anything from food hampers, to a piece of art, to clothing.
Get crafting!
When you've finished your creation, post a photo on Facebook's Marketplace or eBay for charity to find potential buyers.
Once your item has sold, send the buyer their item and donate your earnings to The Royal British Legion, either by adding the amount to your online fundraising page, or calling us on 0333 011 4500 to pay over the phone.
Get in touch
Call us on 0333 011 4500 or email events@britishlegion.org.uk if you need any support in planning your fundraising activities
More virtual fundraising ideas