Every year our supporters create a range of wonderful knitted and crocheted poppies to help raise vital funds for the Poppy Appeal.
Whilst this year's Appeal will be very different, as a result of the Covid-19 pandemic, we are encouraging people to get involved in more creative ways.
Poppy crafting
This year we have partnered with leading online knitting and crochet retailer, Deramores, who are encouraging the nation to join in with this year's Poppy Appeal from home by making and displaying poppy crafts.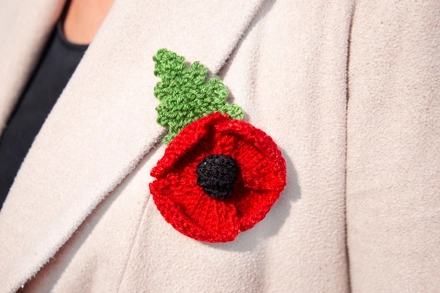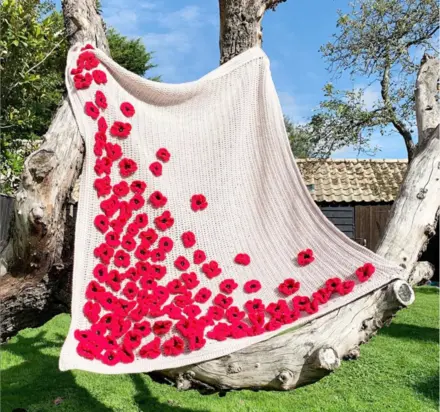 Whether you're a budding crafter or a more seasoned stitcher there is something for all skill levels.
From crafting poppy brooches to give to friends and neighbours for a donation or a garland of poppies to display in the window, to wild poppy cushions that take pride of place on the sofa.
The new range of poppy themed kits and digital patterns are now available to buy and download from Deramores, where you can choose to make your own poppy brooches, poppy cushion covers or cascading poppy blankets – with a percentage of every sale donated to the Legion.
Deramores are also encouraging crafters to share their works in progress and showcase how they are supporting the Poppy Appeal with their finished creations on social media.
Alongside the patterns and products offered by Deramores that raise money for the Legion, you can find many free patterns online to help you get knitting your poppy.
How Jannette is crocheting to support the Poppy Appeal
Jannette Connell has been making and selling crochet poppies and poppy products for the past six years for the Poppy Appeal.
When she was just 24, Jannette suffered a brain haemorrhage and lost the majority of her sight. Despite having only 3% of her sight, she didn't let that stop her getting creative and has been able to produce beautiful crochet poppies to raise funds to support the Armed Forces community each year.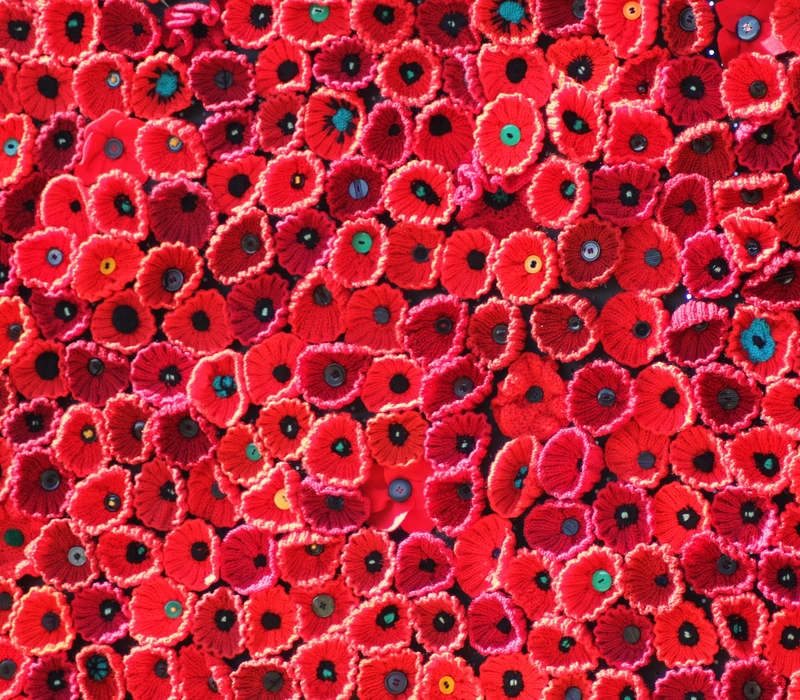 I'm determined to make each poppy count.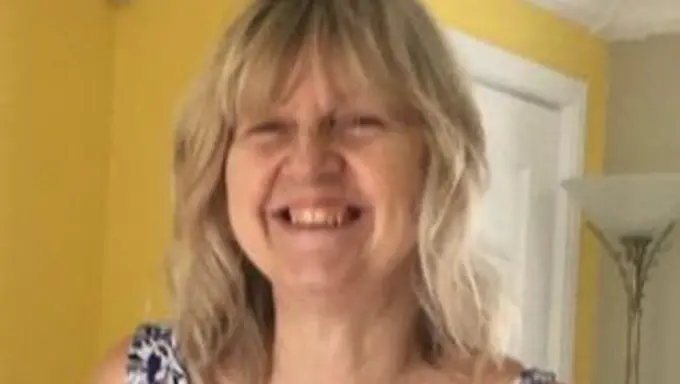 "After losing my Mum six years ago, I felt a bit lost and so I wanted to do something to keep me busy but also help me get creative," Jannette says.
"I started to crochet and my carer Jeremy, who served for 22 years in the Navy suggested I raise money for the Poppy Appeal. I now do lots of designs and I think I make about 500 poppies and have regular customers!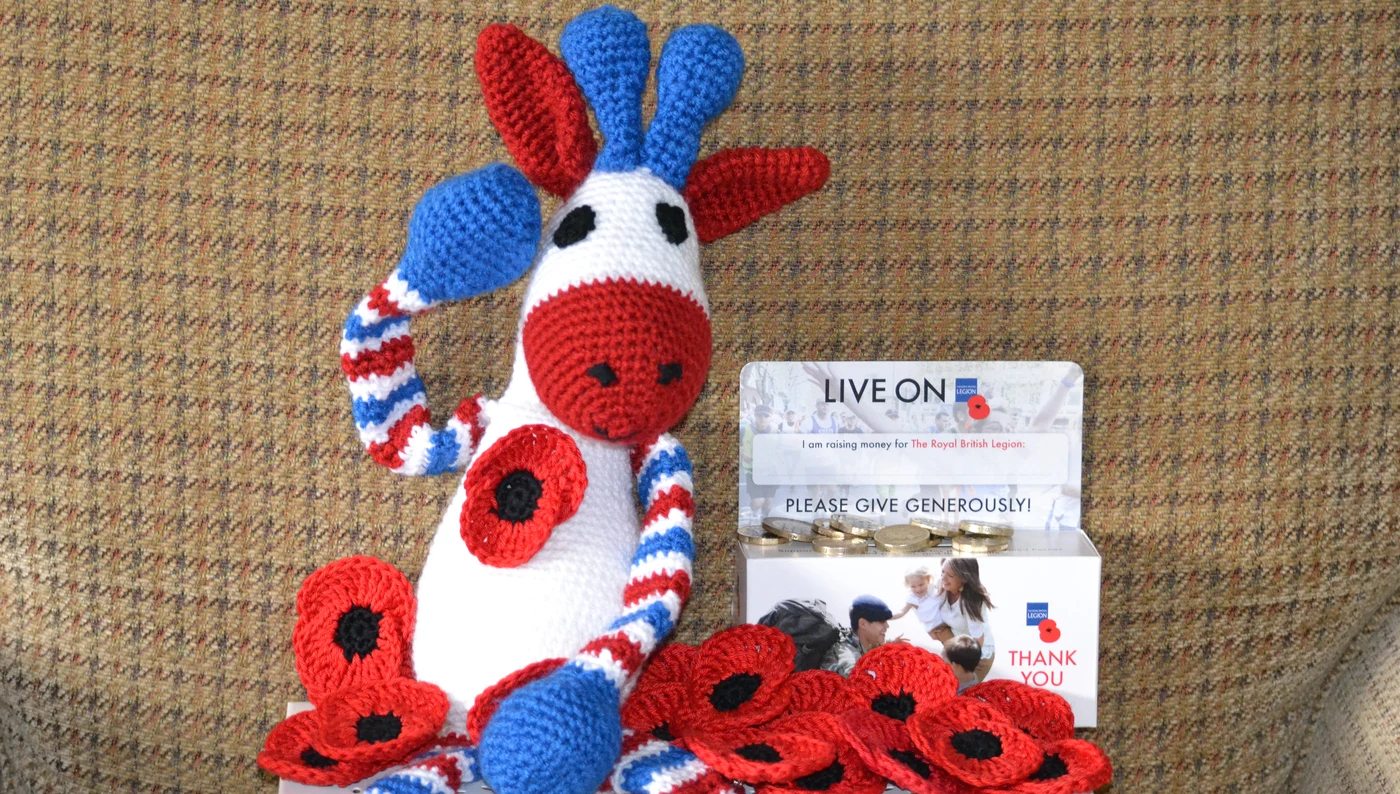 Over the six years Jannette has raised almost 8,000, and despite having to shield this year because of the Covid-19 pandemic, she is still supporting the Poppy Appeal and is determined to make it her most successful year yet.
"As I am shielding this year, I have had to find new ways to distribute my poppies, but I am determined to make this year the biggest one yet, especially as I know my local community will want to support in any way they can in a year where the charity will really need that extra support.
"I'm determined to make each poppy count."