When the British Legion chose to use the poppy as a symbol of Remembrance in 1921 it proved an immediate success, but the story of the woman behind its adoption is less well known.
Anna Guérin
Anna Guérin was born in France in 1878 and became a teacher.
In 1911 she came to Britain with her two daughters but when the First World War broke out, she moved to the United States where she immediately began fundraising for those made destitute by war.

Moina Michael, inspired by John McCrae's poem 'In Flanders Fields', is often cited as the originator of the poppy as a symbol of Remembrance having convinced the American Legion Auxiliary to adopt the it as their symbol in 1921.
But Anna Guérin was simultaneously promoting the idea of the poppy as the symbol of Remembrance and by the end of 1920 she had been responsible for Poppy Days in several US states and was turning her attention further afield.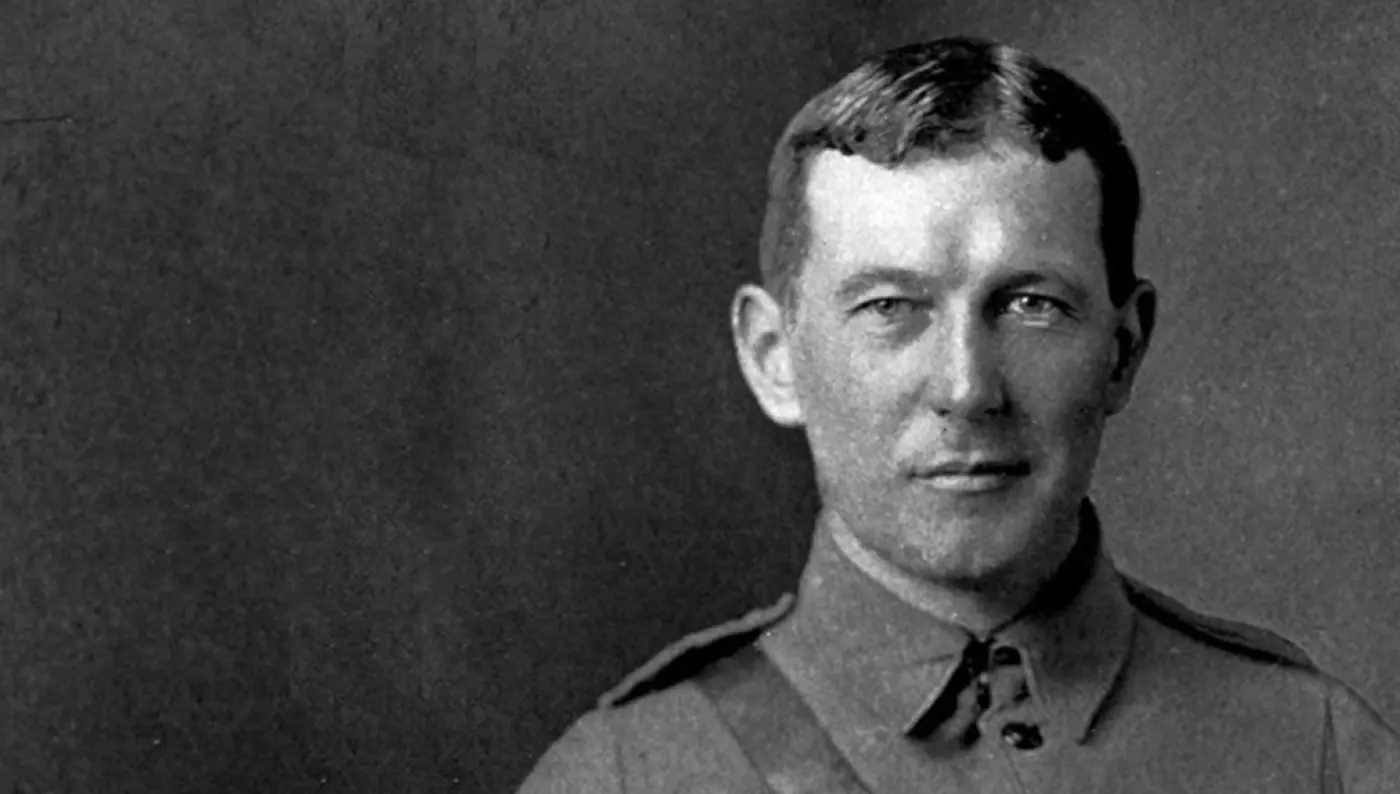 In September 1921 she arrived in Liverpool and set out for London convinced that she could persuade the fledgling British Legion to accept her idea.
She also knew she could help it to organise the appeal nationwide.
Her experience of fundraising and working with women's groups, many of whom were war widows, had convinced her of the value of using women as volunteers to create a network of distribution and collection.
At the meeting Madame Guérin offered to fund the manufacture of a million poppies in France which the British Legion accepted.
Then on 6 October 1921 Earl Haig announced that he wished 11 November to be known as Remembrance Day and that it would be a 'Poppy Day'.
The Legion decided to have additional poppies manufactured in Britain and commissioned eight million.
Anna Guérin travelled to France to ensure that her poppies were made and delivered on time. The poppies were simple, bright-red pieces of fabric with a green stalk and a little banner that read on one side 'British Legion Remembrance Day' and on the other 'Made by the Women and Children. The devastated areas of France.'
Meanwhile Earl Haig's poppy, which was made in Britain, had five petals, black stitching in the middle with little beads and a leaf.
Sold out!
The idea of adopting the poppy as Britain's symbol of Remembrance was an immediate success and when the nine million poppies ran out, people improvised with other flowers.
The British Legion opened the Poppy Factory to manufacture poppies the following year, but Anna Guérin's work left a deep-rooted legacy for generations to come and she continued to provide poppies to New Zealand until 1928.
Although the design of the poppy has changed over the years, it remains a symbol of both Remembrance and hope for a peaceful future to this day.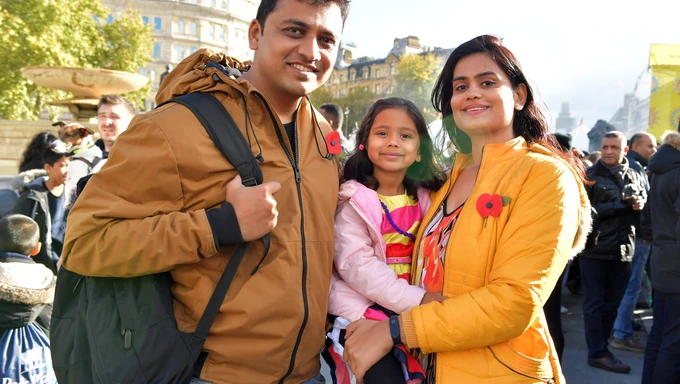 Each year around 40 million poppies are distributed by 40,000 RBL volunteers, helping to raise vital funds to help support serving and ex-serving members of the Armed Forces community and their families.
And in 2020 the poppy continued to evolve.
Last year's Poppy Appeal saw us launch our first downloadable poppy in response to Covid-19 restrictions that meant many collectors were unable to distribute poppies in person.
This year, as Covid-19 restrictions ease, our collectors are back in local communities to raise vital funds for the Poppy Appeal.
Our collectors have been at the heart of the Poppy Appeal in local communities for over 100 years, and as we mark our centenary we are celebrating their contribution.