What is MKC Heroes?
The Military Kids Club (MKC) Heroes network is a unique pupil voice group for the children and young people of Service personnel and veterans that is supported and facilitated by The Royal British Legion.
Members of MKC Heroes are ambassadors and young advocates for Service and veterans' families. Most importantly, they are friends for each other, providing strength and support especially in times of need.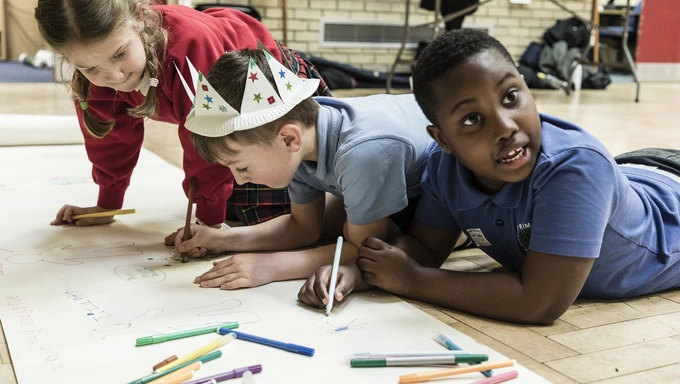 Where did MKC Heroes begin?
In 2010 the group started in Plymouth to enable Service and veterans' children to support each other. Since then it has grown into a tri-service network of schools across the country, from Scotland to Cornwall, and from Wales across to Kent. The network also stretches across the globe as far as The Falkland Islands and Brunei.
It continues to provide a voice to explain to others the unique challenges and opportunities that go hand in hand with being part of a military family.
It feels like we are a part of one big school together even though we are miles apart. Campbell, aged 8
Who is involved?
Any school with pupils from Service and veterans' families can apply to join the MKC Heroes network. This includes secondary and primary schools, as well as academies and private schools. We do not specify a minimum or maximum number of members needed to run a club as that depends on what the school itself can support. MKC Heroes is open to children and young people up to the age of 18 years old from families of currently serving personnel, veterans, reservists and Royal Fleet Auxiliary.
What happens at a club?
Clubs undertake a variety of different activities, depending on the needs of their members. These can range from informally chatting over lunch, to reading and emotional literacy sessions; some play board games or do craft activities whilst an adult is there as a listener. Some clubs run activities out of school hours, including visits to local military bases, leisure activities such as bowling and swimming, and taking part in wider community events.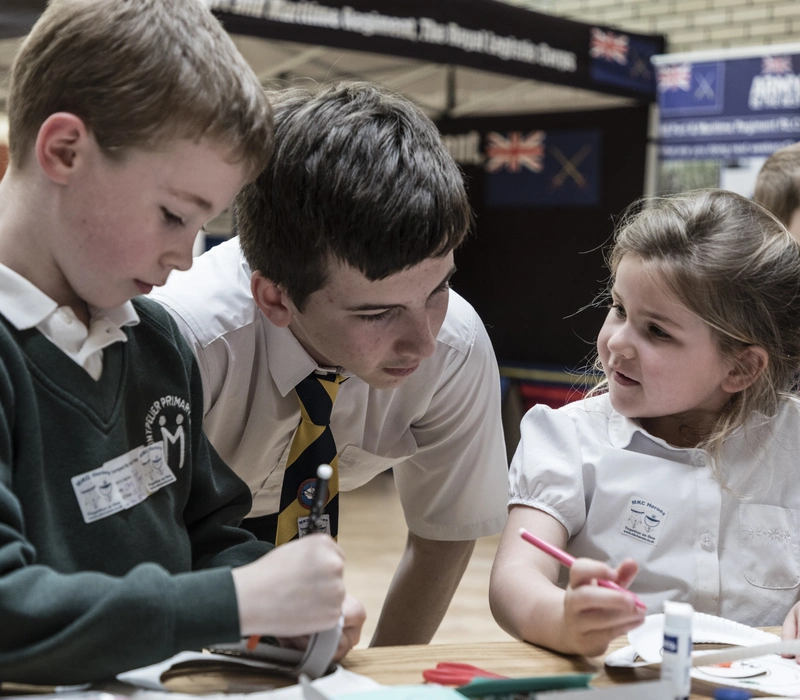 My son Jack has gone from strength to strength since joining MKC Heroes. Sam, Parent
The important point is that the children and young people decide what they need, the types of activities they want to do and how they want their club to run.
Above all, the clubs provide a safe space where their members can benefit from peer and adult support.
Sharing with others is key to giving Service and veterans' children confidence to understand that there are like-minded friends available for support. As representatives for Service pupils, MKC Heroes provides insight into what it is like to be a Service child, helping to bridge the gaps between school staff, fellow pupils and the wider community.
For more information please contact the MKC Heroes National Coordinator on mkcheroes@britishlegion.org.uk.